Legends
Pro holes out for eagle at Torrey Pines on the first hole in his first career PGA Tour start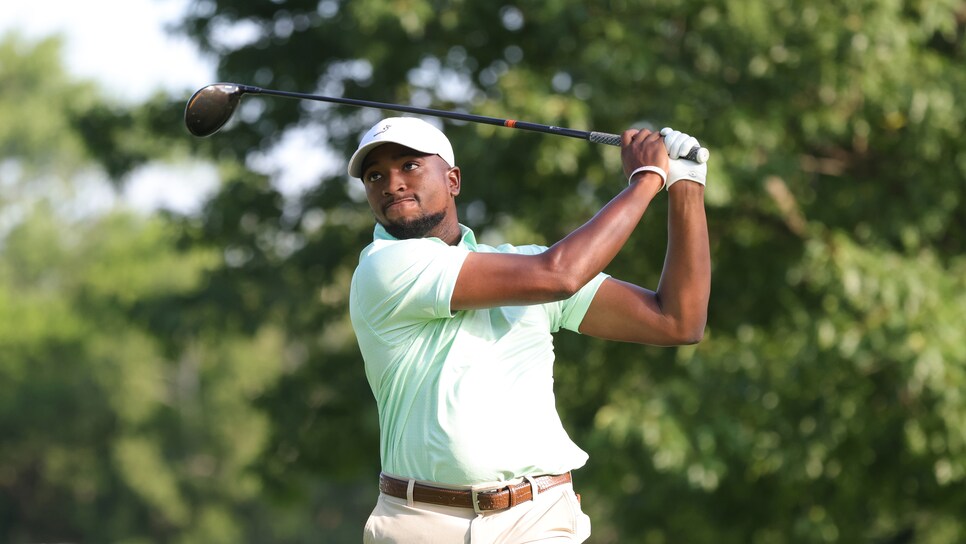 The opening swing of Ryan Alford's PGA Tour career is likely one he'll want to forget. The second swing, though, is one he'll remember for the rest of his time here on earth.
Alford, an APGA Tour player who earned a sponsor's exemption into this week's Farmers Insurance Open, had to be nervous on the first tee of Torrey Pines' South Course. That was all but confirmed when his opening drive sailed miles to the left, usually a sign that the hands took over, a common miss in high-pressure situations. Make no mistake, this was a high-pressure situation for Alford.
After finding the ball, Alford proceeded to hit the shot of his life, holing out for an eagle-two from the left rough on the opening par 4. Two under through one in your tour debut. Not bad, some would say:
As if it wasn't special enough, Golf Digest's Tod Leonard, who is on the grounds this week, reported that Alford's dad was in the gallery for his son's epic eagle. That should come as no surprise to those who watched the PGA Tour's "Get to know: Ryan Alford" video (can be seen in the tweet above), in which Alford's high school golf coach Sam Rogers says "usually, if you saw Ryan, you saw his daddy. He was at every match I can remember. In high school, if there was a match, his dad was there."
"Everything and more I could ask for in a father," says Alford. "Thankful to have somebody like that in my life, to teach me everything I know now. He made me the man that I am today."