Big Numbers
The shot tracker of this tour pro's double-digit score at Harbour Town is an absolute crime scene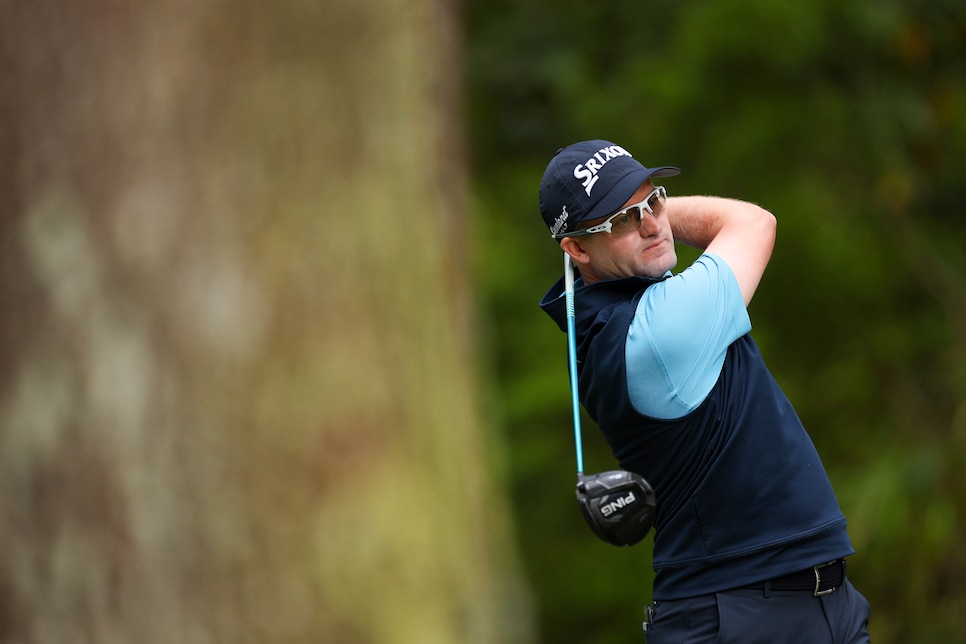 For 15 holes on Thursday, Russell Knox was having a boring round. One birdie, one bogey. Extremely on-brand stuff from the Scotsman, who often hits the crap out of his irons and just can't get any putts to fall.
Things got decidedly less boring at Harbour Town's par-4 16th, and not in a good way. Coming off a par at 15, Knox's drive found a waste bunker left of the fairway, leaving him with just 125 yards to the hole. His second went to the dreaded "unknown" on the PGA Tour's TourCast technology, traveling all of 71 yards and forcing Knox to have to re-hit from the same spot in the waste bunker.
Knox's adventure had only just begun. His fourth went 34 yards, staying in the same waste bunker. His fifth? Back to the great "unknown," forcing him again to re-hit from the spot he hit last. He was able to advance his seventh to a greenside bunker, where he then hit his eighth over the green and managed to get up and down for a ... wait for it ... 10.
The shot tracker version of the above is an absolute crime scene. John Madden-on-the-telestrator type stuff: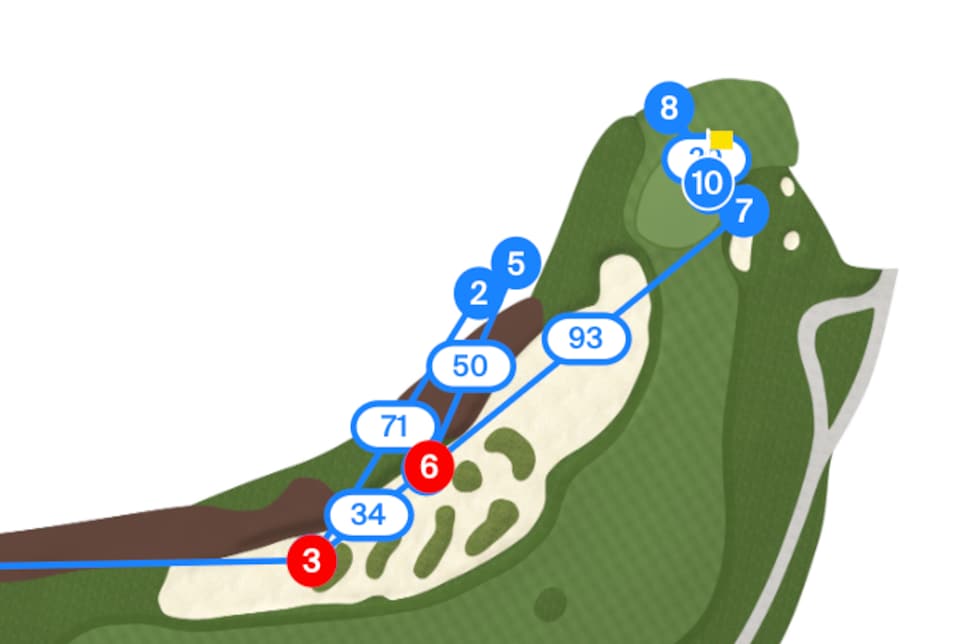 Knox wound up finishing par-par at 17 and 18, a strong recovery. That gave him one birdie, one bogey, 15 pars and one week-ending 10.