Random Daggers
LPGA winner reveals the all-time burn she received from her wife and caddie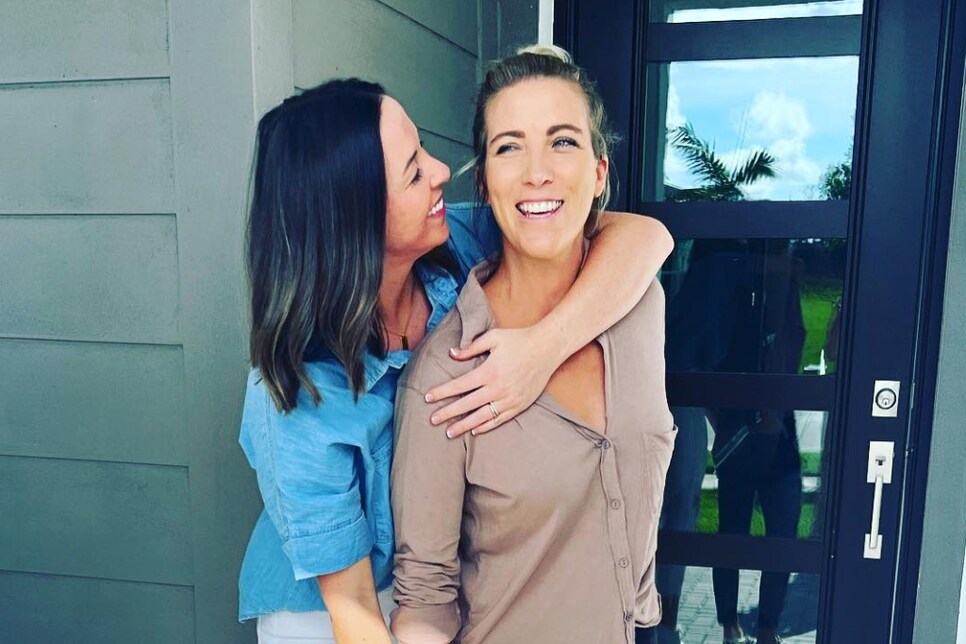 The walk-and-talk interview has been a delightful addition to PGA Tour coverage in 2023 with guys from Max Homa to Rory McIlroy to Justin Thomas (let's not talk about that one) agreeing to pop in Airpods for a mid-tournament chat. But the best one of these took place on Wednesday. And it came from an LPGA player.
Golf Channel had Mel Reid mic'd up for an extended period of time during the first round of the Lotte Championship in Hawaii, and, boy, did she deliver the goods. Not necessarily with her score, a three-over-par 75 that left her well back, but with great insight and one hilarious story involving her wife and part-time caddie, Carly Reid.
The LPGA winner and past Solheim Cupper, who got married last August, was asked to share the funniest tale from the couple's time on the course together, and Reid revealed an all-time (probably unintentional) burn that Carly delivered during last year's ShopRite LPGA Classic.
"I hit a horrendous shot on a par 3, and she actually asked me if it was a par 4," Reid said. "That's how bad the shot was. She was like, 'Is this a par 4?' I was like, "Uh, yeah, you need to back off now a bit from me, please.'"
Damn, that's cold, Carly. Here's the hilarious clip:
If a couple can survive that, well, they can survive just about anything. But Mel wasn't done discussing her partner. Later, when asked about potentially winning the $1 million prize for the Aon Risk Reward Challenge, Reid replied, "Even if I win, Carly would just take it anyway and put it in her savings account."
Welcome to married life, Mel. In any event, we need more of Mel—and Carly—mic'd up.