How low is too low
Rory McIlroy says technology has 'passed this course by' after record-low scores at TPC River Highlands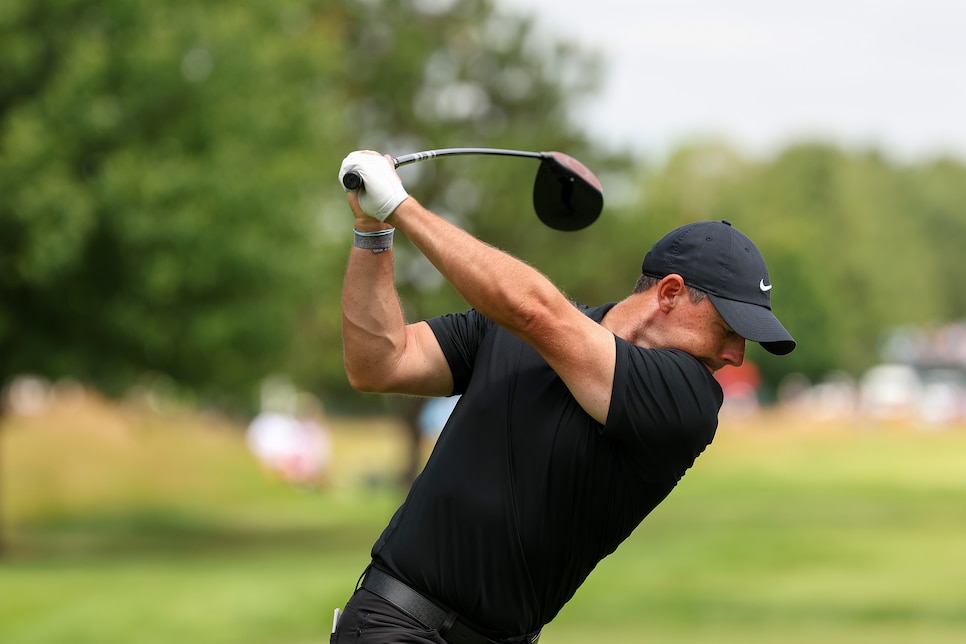 CROMWELL, Conn. — Weighing in at just 6,800 yards, TPC River Highlands is one of the shortest—and easiest—stops on the PGA Tour calendar. That usually is just fine with players, many of whom have just come off the business end of the U.S. Open.
However, the Travelers Championship is no longer a nice little respite from major championship golf, as the Connecticut tournament is now a designated event on the tour schedule. And with such a loaded competition—statistically, the Travelers had the best field in golf this season—it's fair to wonder if the venue is perhaps too easy for what is on the line. There were two 60s, a 61, and five 62s on the week, with Keegan Bradley breaking the tournament's 72-hole scoring record and just one shot away from tying the tour's all-time 54-hole scoring mark.
Following his final round, Rory McIlroy was asked if the course is now too gettable for today's players, and he replied in the affirmative.
"I don't particularly like when a tournament is like this. Unfortunately, technology has passed this course by, right?" McIlroy said after a Sunday 64, good enough for a T-7 finish. "It sort of has made it obsolete, especially as soft as it has been with a little bit of rain that we had. So, again, like the conversations going back to, you know, limiting the golf ball and stuff like that, when we come to courses like this they just don't present the challenge that they used to."
McIlroy's stance is not necessarily a surprise; he has made similar remarks regarding easy set-ups on the DP World Tour in Europe. Moreover, McIlroy has been one of the few players to be in favor of the golf ball rollback proposed by the USGA and R&A.
Whatever rollback may come, however, won't be instituted for years. With that in mind, McIlroy was asked what else courses can do to toughen their set-ups in the short run. He responded by saying it's not a matter of simply growing out the rough.
"That bunches everyone together," McIlroy explained. "The blueprint is something like LACC where you have wide targets, but if you miss it's penal. This isn't that sort of golf course. It's not that sort of layout. It doesn't have the land to do that. So, you know, unfortunately when you get soft conditions like this and you've got the best players in the world, this is what's going to happen."
For all four rounds this year at TPC River Highlands, where par is 70, the scoring average was 68.40, which is the lowest number on tour this season. Coincidentally, the tour's toughest scoring average also came this month at the Memorial, which finished with a 73.52 mark.