Now Or Never?
Is this the biggest 'put up or shut up' week of Rory McIlroy's career?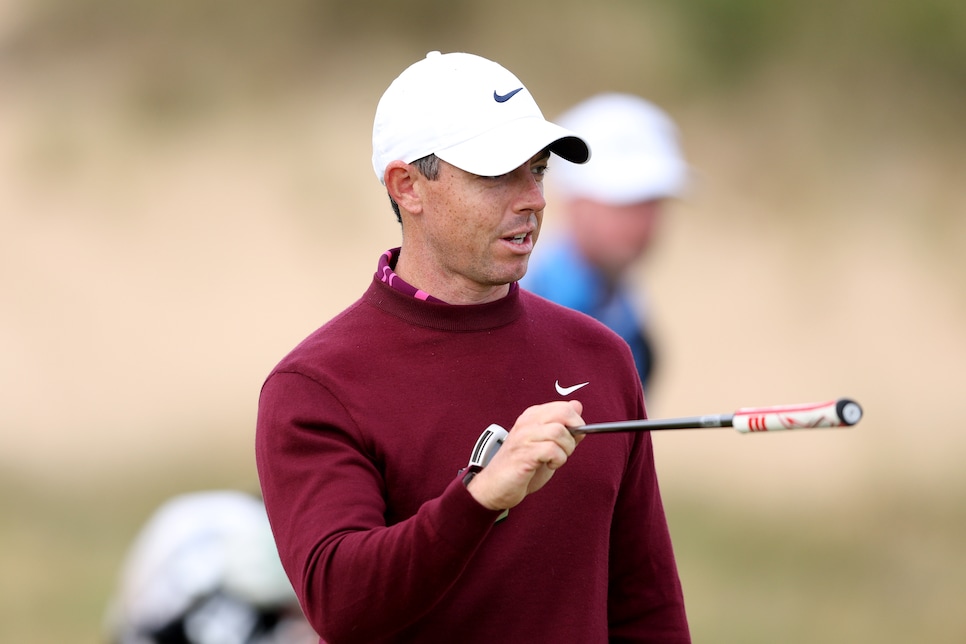 Between his impressive Scottish Open victory last Sunday and his wire-to-wire triumph at Royal Liverpool—host of this week's Open Championship—in 2014, it really feels like the stars have all aligned for Rory McIlroy this week. The consensus, particularly among the betting community, is that McIlroy will pull of the rare Scottish-British double, something only Phil Mickelson has ever done (2013).
Of course, he still needs to actually play 72 holes before we hand him the claret jug.
Ever since that strong performance at Hoylake nine years ago, and his PGA Championship win at Valhalla later that same season, completing a full 72 in a major has proven to be a tall task for McIlroy. Sure, there have been close calls, but major No. 5 continues to elude him, the latest heartbreak coming in the U.S. Open at Los Angeles Country Club last month, when he lost by one stroke to Wyndham Clark.
We all know McIlroy can do it, but whether or not he will when the whole golf world expects him to remains to be seen. With all that's happened in this wild golf year, it feels like one of the biggest "put up or shut up" moments in his career.
As one of The Loop podcast hosts argues (me, it's me, the guy writing this), it is THE put up or shut up moment of his career, one that's already a Hall of Fame career but could seriously use another major title ASAP to make us all feel satisfied. McIlroy can win all the Scottish and Canadian and Irish Opens he wants, but we know and he knows that in this sport you are measured by majors, and the Northern Irishman is beginning to approach a decade-long drought without one.
To hear our Rory debate, and to to hear our chat with the great Steve Bamford of the Golf Betting System podcast, please have a listen to this week's episode below, featuring a full Open Championship British Open breakdown. And please like and subscribe to The Loop wherever you get your podcasts.