News
Rory McIlroy says the U.S. winning the 2018 Ryder Cup "won't be as easy as they think it's going to be"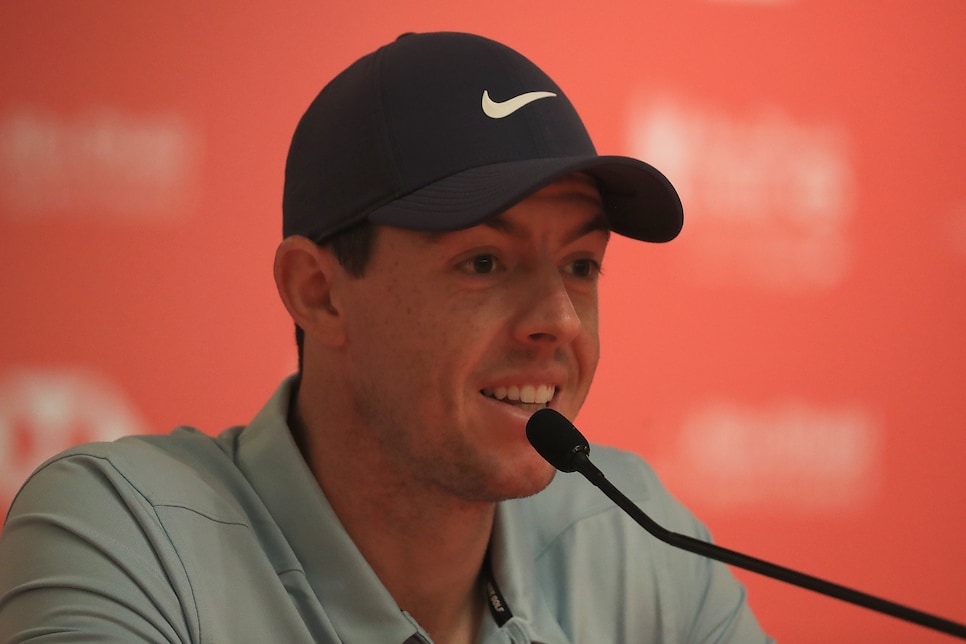 "Look, the Americans are very strong, and I think for the first time in a long time, they have a real cohesion. All the younger guys get along great. Jordan, J.T., Rickie, Brooks, DJ, Patrick Reed, Daniel Berger, they all get on really, really well. There's a real core group of players there, young players, that will be around for a long time. So they are going to be very strong.
But if you look at Hazeltine last time and how they set that golf course up: Big wide fairways, no enough, pins in the middle of greens; it wasn't set up for the way the Europeans like to play. I think Paris will be a completely different kettle of fish, so I think it will be so different.
So I'm confident. I obviously need to make the team first, but everything being all well and good, I'll be on that team and I feel like we'll have a really good chance.
Yeah, the Americans have been obviously very buoyant about their chances and whatever, but you know, it's never as easy as that, even when Europe was winning six of eight or five of seven en, whatever it was, they were all closer than -- overall, yes, Europe won and it looked dominant for a while, but the matches were always closer than that.
The Ryder Cup's always close. It always comes down to a few key moments, and it will be no different in Paris. But I think we'll have a great team and it definitely won't be as easy as they think it's going to be."
It was the type of measured, thoughtful response we've come to expect from Rory. He praised the Americans, but also (rightly) noted that they had a home-course advantage at Hazeltine. He also managed to toss in Europe's prior run of success ("whatever it was," as if he doesn't know), but insisted it's always close. Add it all up and McIlroy's statement wasn't exactly feisty bulletin board material, however, that last line -- "it definitely won't be as easy as they think it's going to be" -- might catch the attention of a few guys on Team USA. The next eight-plus months should be fun.