Stats
Rory McIlroy has the PGA Tour's longest active made cut streak snapped—and no, it wasn't close to Tiger Woods' record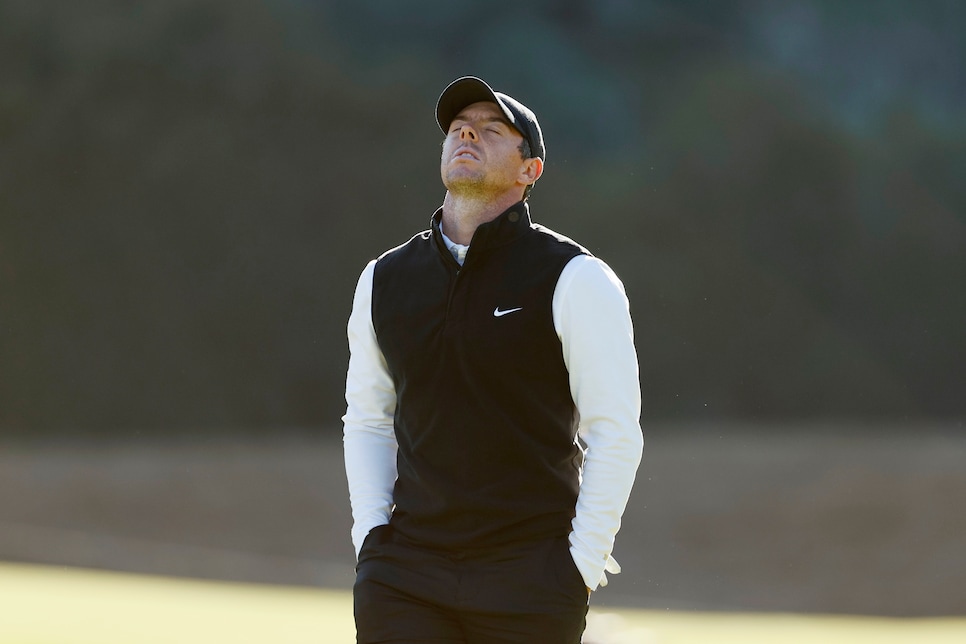 Believe it or not, there's actually a downside to making a bunch of cuts in a row on the PGA Tour. Eventually, you're going to get compared to Tiger Woods—and not favorably.
Rory McIlroy became the latest to receive this treatment after a rare off week at Riviera. Or rather, a rare pair of bad days, because McIlroy won't be sticking around for the weekend for the first time in a long time.
With a missed cut at the Genesis Invitational, McIlroy's streak of making it to the weekend was snapped at 25 tournaments. It was the four-time major champ's first missed cut in a PGA Tour event since the 2019 Open Championship when he struggled in his native Northern Ireland. It's his first missed cut at a regular PGA Tour event since the 2019 Memorial.
What made the week even more unusual is that McIlroy didn't come close to making the cut. At the time of this post, his seven-over total was only beating four other players in the field of 120. And his 76 in the second round was his worst score since a 78 in the final round at Muirfield Village last July.
But again, also not close is McIlroy's total to Tiger's record for consecutive cuts made. That was set between 1998 and 2005 when Woods played the weekend for a remarkable 142 times in a row.
With McIlroy's streak over, Xander Schauffele now holds the longest active streak at 22. Schauffele sits at two under and 10 shots off Sam Burns' lead through two rounds at Riviera.
So, you're on, Xander. Just keep doing that for another six years and you might break Tiger's mark.