PGA Tour/LIV Golf
Rory McIlroy's latest swipe at LIV Golf: 'If [it] was the last place to play golf on earth, I would retire'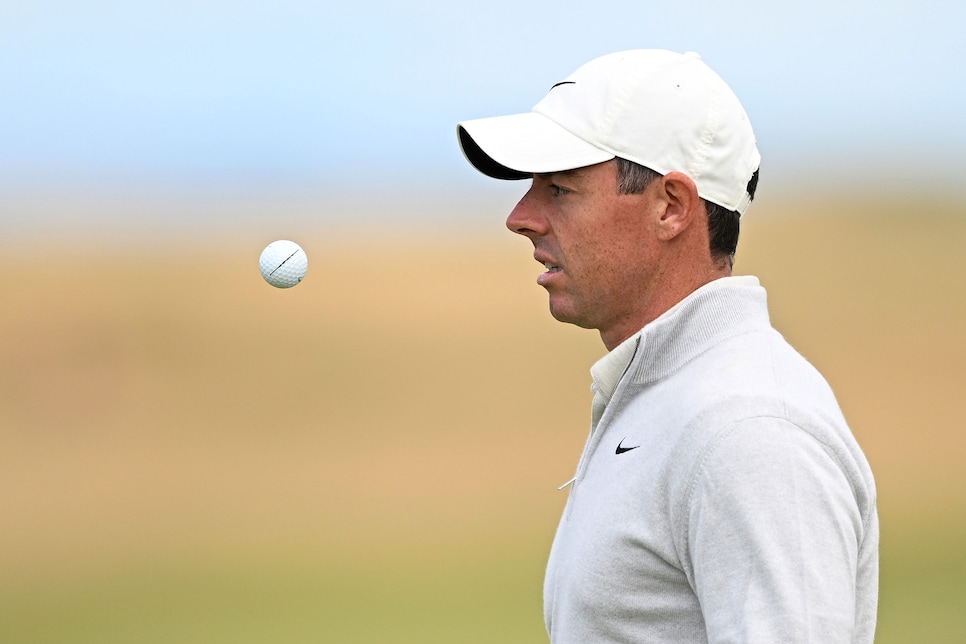 GULLANE, Scotland — He got straight to the point. And, as points go, it was a sharp one. Asked how he felt about being identified as a possible team captain in the LIV Golf League, Rory McIlroy left no one in any doubt as to his feelings about the Saudi-backed circuit that has so disrupted the world of professional golf over the last couple of years.
"If LIV Golf was the last place to play golf on earth, I would retire," said the Northern Irishman after shooting a six-under 64 at The Renaissance Club in Thursday's opening round of the Genesis Scottish Open. "That's how I feel about it. Seriously."
The question arose after Tuesday's U.S. Senate hearing looking into the deal being negotiated between the PGA Tour and LIV Golf's financial backers, the Saudi Public Investment Fund, revealed email conversations that including offering McIlroy and Tiger Woods ownership of a LIV Golf team.
Moving right along, McIlroy expanded on his feelings about the confused state of the game at the highest level right now. No, he hadn't really watched any of the Senate hearings in the U.S. Having been something of a leader in the back-and-forth that has gone over the last few months, the four-time major champion used the word "apathy" to describe his reason for not tuning in. A seat somewhere other than the front row is clearly his desire, at least for the immediate future.
"I'll be just fine," he said. "As long as I get to play golf, I'm happy, although I have quite a bit of apathy to everything at the minute. I didn't watch the senate hearings. I saw a little bit of it, I guess. There wasn't a lot of new information in there for me. But there maybe was for other people. I've almost been too close to it all over the last year and a bit. So it's nice to be able to distance myself from it a bit."
Still, the questions kept coming. Earlier this week both Jordan Spieth and Xander Schauffele voiced their contention that they and many other PGA Tour players have lost trust in commissioner Jay Monahan in the wake of the recent framework deal negotiated with the PIF. While McIlroy understood the position of his fellow players, he wasn't quite ready to condemn officialdom as they had done.
"The thing with Jay is maybe not as serious with me," he said. "I sort of knew what was going on. I wasn't quite in the dark as much as other guys. I know they felt blindsided by it. So I understand why Jordan and Xander and a lot of other guys would feel that way. But I don't know that the PGA Tour didn't show any loyalty to we players. They were trying to do what was right for the tour, which in turn means was is right for the players on that tour. I think I read a quote that said they were negotiating their survival. That's a very fair thing for a business to do.
"But I'm apathetic to all the noise around it," he reiterated. "As long as the tournaments I play keep on existing, I'll play very happy to play them and be a professional golfer and try every day to get closer to mastering my craft. The thing I have realised, is that no matter what I do or say to show leadership, I'm going to be just fine. I've tried to step up for the guys who didn't have a voice early on. But with everything that has transpired over the last few weeks, the players are going to find themselves more and more at the table to get whatever they want from this. Again, as long as I get to play the golf I've known over the last 15 years of my career, I'll be happy."
A few more 64s surely wouldn't hurt either.