News
Rory McIlroy: 'I don't care about the U.S. Open or Open Championship … everything is at Augusta'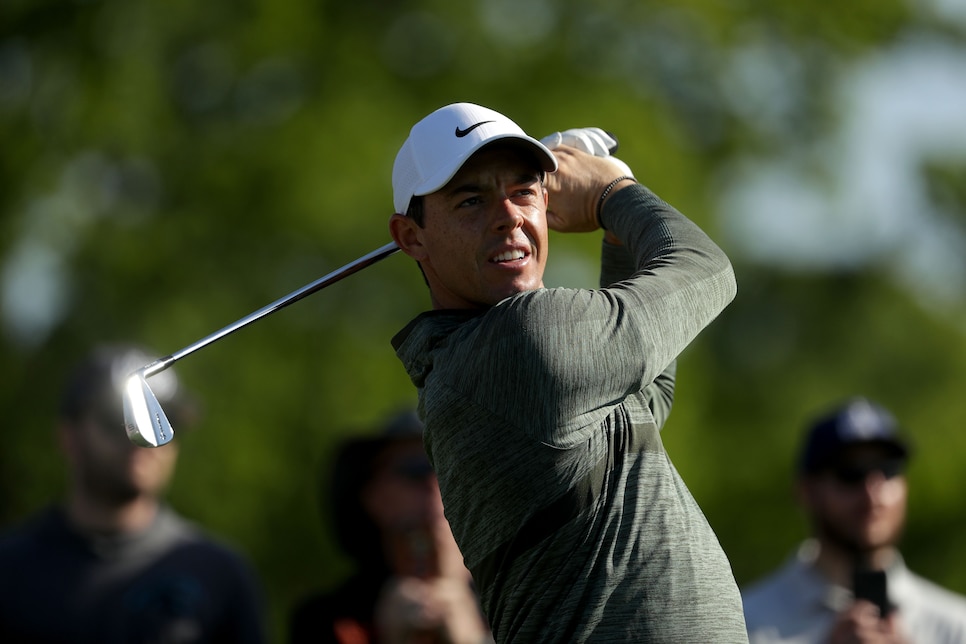 Following his Sunday stumble at Augusta National, Rory McIlroy was relatively upbeat. He said all the right things, how the week had been positive, congratulated Patrick Reed, kept things in perspective. However, it's been a month since his green-jacket miss, and by his own admission on Wednesday at Quail Hollow, the gravity of the moment has fully set in.
"It was just the quiet moments when you're staring off into the distance and thinking about a certain shot or a certain putt. So it got to the point where I needed to see a bit of daylight and start to do my normal things," McIlroy said in Charlotte ahead of this week's Wells Fargo Championship. "Probably took me a week to get over it. I went back home and decompressed, binge-watched a couple of shows, read a couple of books, drank a few bottles of wine.
"I was trying to immerse myself in anything but golf at that moment. It got to point where Erica had to drag me out of the house and say: 'We are going to do something.' "
Making his first post-Masters appearance after his latest attempt at trying to complete the career Grand Slam, the 28-year-old's remarks had an air of melancholy. With reason: to McIlroy, the Masters is the only tournament that matters.
"The Masters has now become the biggest golf tournament in the world, and I'm comfortable saying that," McIlroy said. "I don't care about the U.S. Open or the Open Championship, it is the biggest golf tournament in the world, the most amount of eyeballs, the most amount of hype, everything is at Augusta.
"For me it's the most special tournament that we play, and it's the one everyone desperately wants to win, but even if I was going for my first major, it's still tough to win."
McIlroy was also disappointed that he failed to put pressure on the eventual champ. He began his day three shots back of Reed, brought the deficit down to one heading to the third tee. But McIlroy bogeyed two of the next three holes and never got back into the mix, finishing a distant T-5.
"I just didn't give a good account of myself on that final day. I was sort of holding my game together, and on Sunday, under the pressure of chasing Patrick, it just never clicked for me," McIlroy said. Especially discouraging, as McIlroy noted, the crowds were behind him. "I got on to the first tee and the Augusta members were saying, 'We'd love to have dinner with you tonight.' And I said, 'Don't be ordering me anything just yet.' "
If the Northern Irishman needs to get right between the ears, he's at the perfect place. In eight tournament starts at Quail Hollow, McIlroy has six top-10s, highlighted by two wins and a second-place finish at the Wells Fargo. The four-time major winner was a non-factor at last year's PGA, although he admitted injuries hampered him throughout the week.
McIlroy tees off on Thursday at 7:30 a.m. with Paul Casey and James Hahn.