Rollback
'It's going to help the pro game': Rory McIlroy speaks out on the golf ball rollback proposal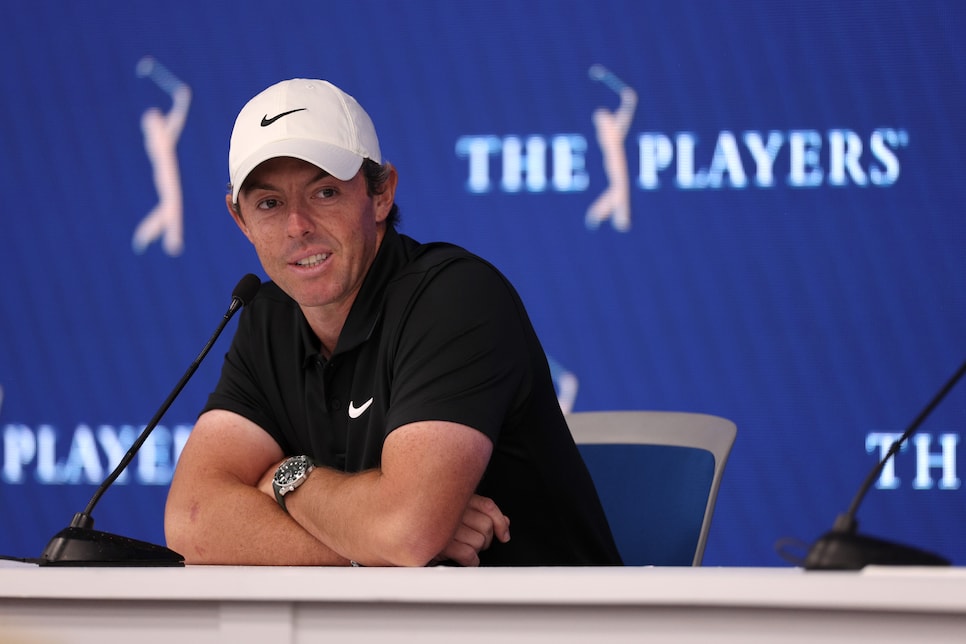 Rory McIlroy continued his statesman-like role in the game this week by speaking out on the USGA and R&A's plan to implement a model local rule at the professional level that would have the likely effect of reducing the distances off the tee for pros to the tune of 15 to 25 yards.
In a nutshell, there were a few interesting things that stood out.
• McIlroy once called the project a "waste of time and money," but says that the proposed rule not being imposed on the average golfers, along with some conversations with officials at Wimbledon, where they worked to slow down the tennis ball for their championship, swayed him.
• Now, McIlroy thinks the current proposal, tentatively scheduled for implementation in 2024, would probably help him and potentially other long hitters, while rewarding more "well rounded" players. He agrees with NLU's take that golf has been "dumbed down" at the professional level, though also said this was just his personal opinion and an "unpopular one" among his peers.
"I think it's going to help the overall professional game. I think making guys hit some long irons again, and some mid irons, and being able to hit every club in your bag in a round of golf. … I can't remember the last time when I've had to do that. I don't know if this change in the ball will make us do that, but it certainly is a step closer to that."
• McIlroy also said he'd consider playing the MLR ball on the PGA Tour if the tour chooses not to adopt the rule as a way of better preparing himself for the major championships.
"Honestly, for me, the major championships are the biggest deal, so if the PGA Tour doesn't implement it, I might still play the Model Local Rule ball, because I know that that'll give me the best chance and the best preparation leading into the major championships,"
Posturing or insight into what's ahead? Hard to tell, but interesting nonetheless.