Depressing Stats
The rather-obvious-yet-still-shocking stat that explains Rory McIlroy's majors drought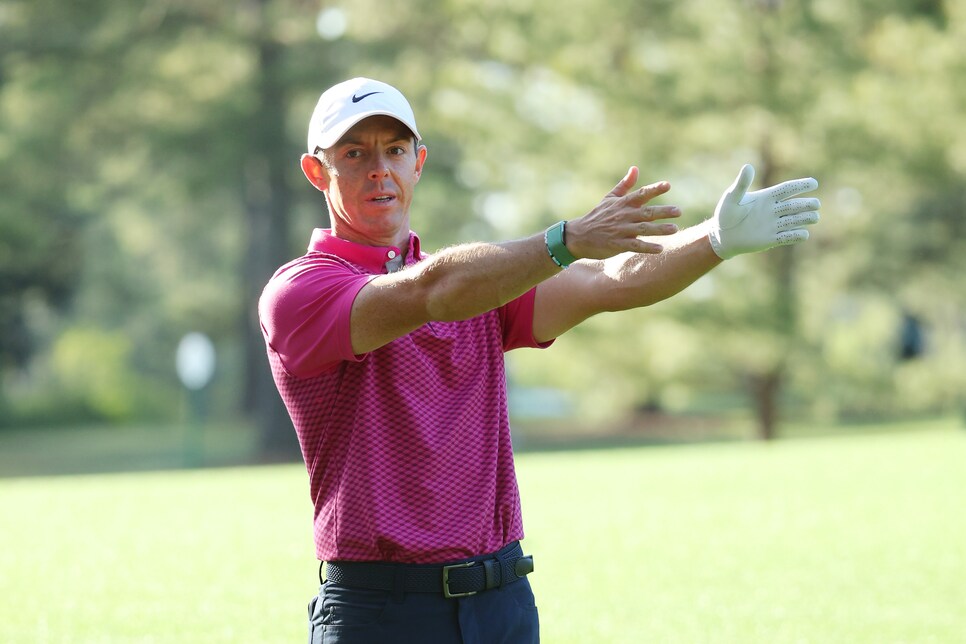 With a sample size approaching nearly eight years and almost 30 majors, it does not take a rocket scientist to figure out what has been plaguing Rory McIlroy in the four biggest events on the calendar since he last won one in 2014. He has been, quite simply, awful on Thursdays.
Yet still, it doesn't make make the statistics any less shocking when you actually see them laid out. Or any less depressing.
As the saying goes, you cannot win a tournament on Thursday, but you can certainly lose it. That's just what McIlroy has done over his last 27 majors since winning career major No. 4 at the 2014 PGA Championship at Valhalla. Per the Twenty First Group, McIlroy is a cringeworthy 35-over par in the first round of major championships since Valhalla. Ouch.
The stat is made much more painful to look at when you see just how fast of a starter the Northern Irishman was in majors between 2010 and 2014, when he picked off four of them and the question became "when will he get to 10?" as opposed to the question we're asking now of "when will he win another?" During that four-year span, McIlroy was 19 under in the opening round of majors, 16 strokes better than any other player.
Incredibly, McIlroy has still managed to post 14 top 10s in the 27 majors since his last win, a product of his ability to go low on the weekend while seemingly out of contention. Last week's Masters served as the latest proof, with McIlroy opening with a round of one-over 73. He then went 73-71-64, playing the final 54 holes in eight under par to finish in solo second.
Since the 2014 PGA, McIlroy is a ridiculous 68-under par in rounds 2-4 of major championships. There are only two players who have done better in that same span in rounds 2-4: Brooks Koepka and Jordan Spieth. In that time, that duo has combined to win seven major championships.
As for McIlroy, he's won zero in that span, his slow starts proving to be too difficult to overcome. Should that change in the near future, perhaps McIlroy might find his major mojo again.