Rory's World
Rory McIlroy shows Shane Lowry no mercy in friendly but mildly expensive match ahead of DP World Tour finale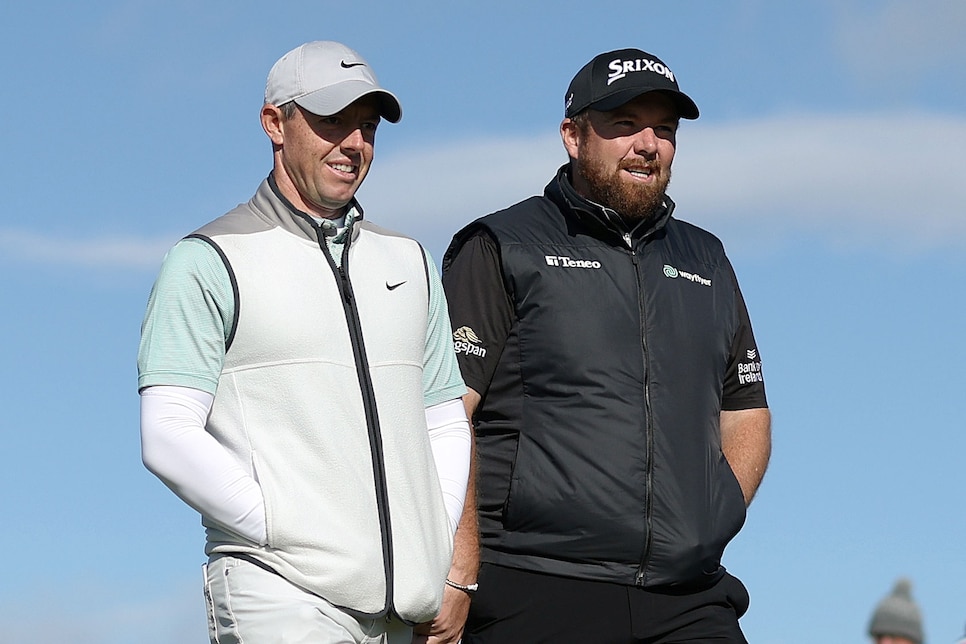 DUBAI — You're in town for a DP World Tour Championship that, through your own actions, has been neutered as a climax to the season-long Race to Dubai. You haven't touched a club for a week-and-a-half. And there are three days to go before anything close to meaningful will take place on the Earth course at the Jumeirah Golf Estate. So what do you do if you are Rory McIlroy, the uncatchable and so newly crowned now five-time European No. 1?
Well, after warming up on a near-deserted range, you go after your second victory of the week. On the first tee with fellow Irishman Shane Lowry McIlroy kicked off a brief debate over the stakes for what would be a nine-hole match. After a bit of good-natured toing and froing, the verdict was $100 to the winner, with birdies worth $20 a piece.
It didn't take long for a trend to emerge. McIlroy's approach to the first finished no more than three feet from the cup. His 6-iron approach to the par-5 second (after a poor drive) expired maybe four feet from the flag. And a 10-foot putt for a third consecutive birdie disappeared below ground on the par-4 third. Standing on the tee at the par-3 fourth, Lowry was 3 down in the match and already owing McIlroy $60.
And so it continued. Yet another birdie on the par-5 seventh clinched the match, 3 and 2, for McIlroy, at which point Lowry issued a "double or quits." That one at least finished all-square, but not before McIlroy made a fifth birdie at the eighth. "That's $100 worth of birdies," he said, a huge smile on his face, one that grew even wider after an unprintable response from the competition.
The banter, indeed, was fierce at times. And all off-the-record. Anything else would be an invasion of privacy and unethical. But it was fun to listen to.