News
How Rory McIlroy inadvertently caused Abraham Ancer to miss nine straight cuts to start his career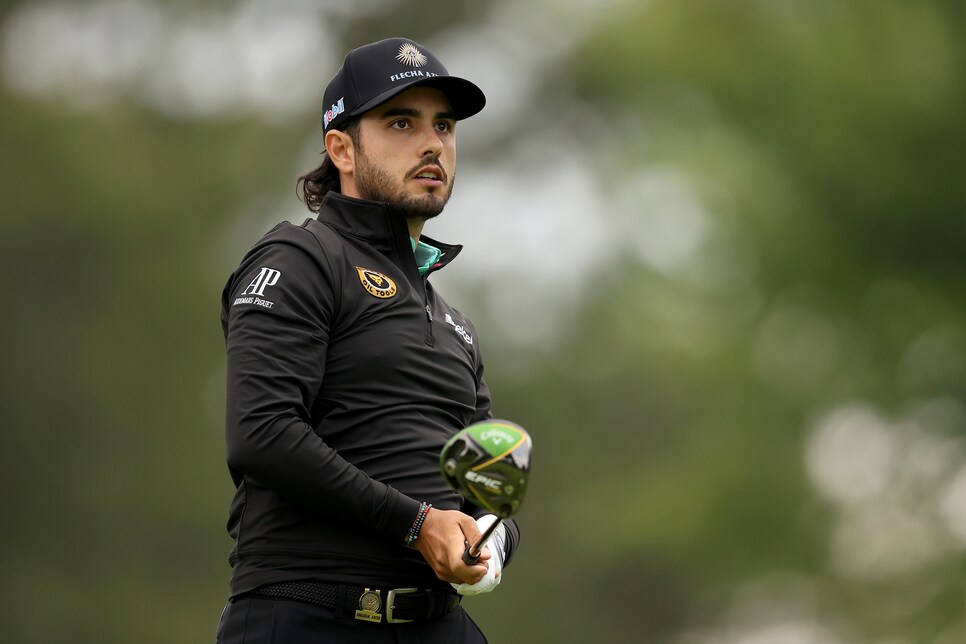 Despite the importance of distance on the PGA Tour, there remains plenty of room for guys who "play their game." The Zach Johnsons, the Brendon Todds, the Brian Gays. Shorter, accurate drivers with elite short games will always be able to contend no matter how high Bryson DeChambeau's ball speed gets.
Abraham Ancer, who played in the final group at the Masters last month, had trouble coming to this realization early in his career. To compete with the big boys, you have to play like them, or so he thought.
On Wednesday at the Mayakoba Golf Classic, where Ancer is making his sixth start in his home country of Mexico, the 29-year-old described just how difficult it was for him to get over this mental leap early in his career. Back at the 2015 Frys.com (now Safeway) Open, Ancer's PGA Tour debut, a certain four-time major champion saddled up next to him on the practice range. Ancer couldn't believe what he was witnessing.
"So I was playing my first event ever on the PGA Tour," said Ancer. "It was in Napa, the Safeway. Rory [McIlroy] -- I was hitting balls on the range, hitting 7-irons and it was kind of cold in the morning and Rory sets up next to me. I think it was the first time ever that he played that event. I was like, man, this is awesome."
It was awesome only for a short period of time, however. Once the Northern Irishman began smashing high 5-irons that flew 210 yards into a cold wind, Ancer knew he was in trouble.
"I was like, 'oh, my God, I can't do that.' I started thinking I need to hit it higher and farther, so I started tinkering and that was a terrible idea, but I just didn't know better. I struggled for a long time, just missing cuts, just was trying different things and it wasn't really going my way."
The tinkering sent Ancer into an early-career slump. He missed nine straight cuts to begin his PGA Tour career, then managed just one top 20 finish in his next 10 starts.
"I got to the PGA Tour and I quickly realized that I made huge mistakes trying to play golf like other golfers," he said. "I didn't play my game. I switched equipment, I did a bunch of things trying to play like the top guys in the world and that really hurt me. I mean, it went downhill quickly.
"But I'm thankful I did that and I learned a lot of lessons really quickly. In those five short months I just played terrible golf. I learned so much, and right after that I was like, you know what, I'm going to go back to playing my game."
It paid off the following year on the Korn Ferry Tour, where he racked up three runner-ups and three other top 5 finishes to earn his tour card back. In three seasons since, he's gone from 272nd in the Official World Golf Ranking to his current position of 22nd, though he was as high as 17th at one point.
Ancer is still in search of his first career win on tour, and he has to like his chances on home soil this week. In his last three Mayakoba appearances he's gone T-9, T-21 and T-8. In five starts this season, Ancer has made every cut, including a high finish of solo fourth at the Shriners and a T-13 at the Masters.