News
Masters 2020: Abraham Ancer skipped practice at Augusta National for a fantastic reason last week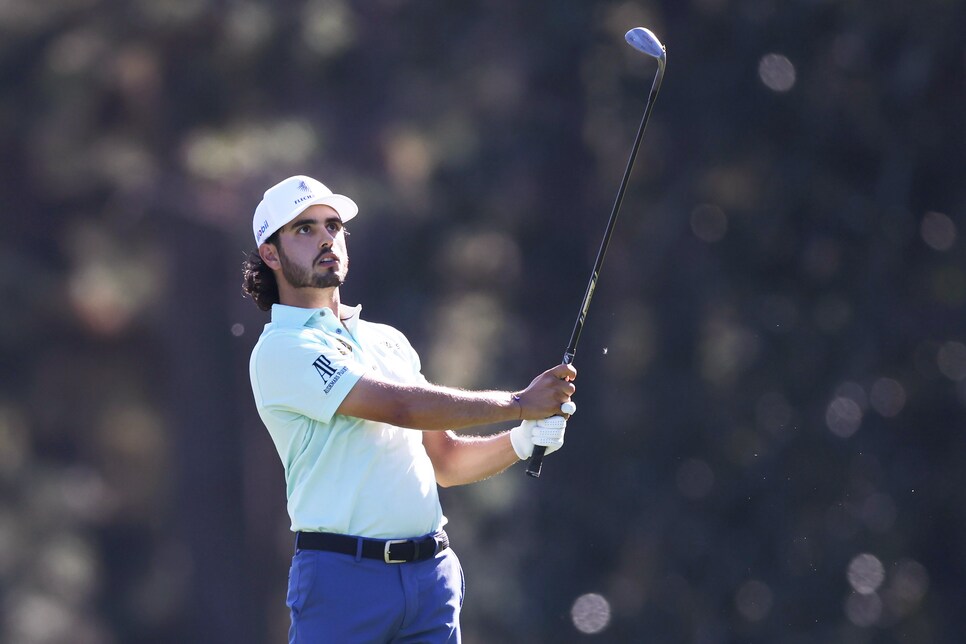 Prior to last Sunday, it had been 42 years since a Mexican-born player won on the PGA Tour. The last to do it, Victor Regalado, won his second of two tour titles at the 1978 Quad Cities Open. Cesar Sanudo was the only other, claiming his lone victory in 1970.
Incredibly, there is potential for Mexico to only go seven days between PGA Tour winners this week. Last Sunday, Mexico's Carlos Ortiz, 29, claimed his first career tour victory at the Houston Open, outlasting Dustin Johnson and Hideki Matsuyama. This week, Ortiz's fellow countryman and fellow 29-year-old Abraham Ancer holds a share of the 36-hole lead at the Masters. You can't make this stuff up.
Ancer, who is searching for his first tour win, is well aware of his country's history on the PGA Tour. Last Sunday, as he contemplated whether or not he'd play a nine-hole practice round, he saw Ortiz making his run on a television in the Augusta National locker room. Practice was going to have to wait.
"Carlos inspired me. It was awesome watching him," said Ancer, who has shot rounds of 68 and 67 to reach nine under at the Masters. "I was here at the locker room watching him. I was going to go play the back nine, but I was like, 'I've got to go watch my boy win this thing.'"
Ancer grew up competing with and against Ortiz in national events. They also competed against one another in college, Ancer at Oklahoma University and Ortiz at North Texas. Ancer and Ortiz's caddie, Eduardo Castiello, also played on the Sooners golf team together.
"I've never been that nervous watching somebody else play," said Ancer on Friday. "I was actually freaking out there a little bit. A Mexican has not really won a tournament on the PGA Tour, over 40 years ago. So that was really cool to watch."
After watching Ortiz hang on, Ancer eventually did get some practice in at Augusta. How could he not after watching Ortiz's triumph?
"I got pumped up. That day, I ended up practicing until dark here," Ancer said. "I was really excited, and it motivated me, too."