The Loop
Riverboat Ron Rivera credits Mountain Dew and Taco Bell for getting him through cancer treatments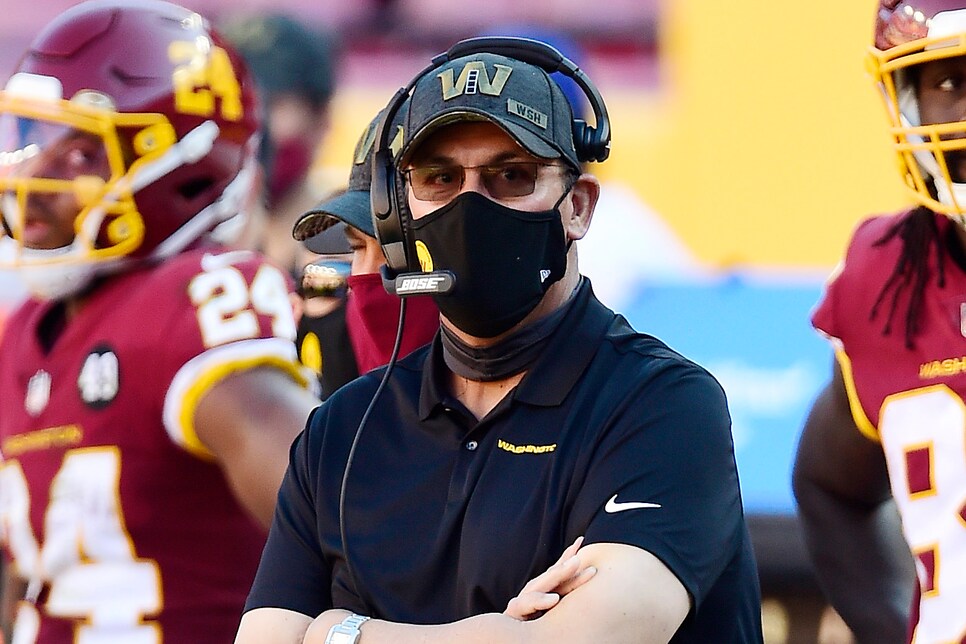 There's no more likeable coach in the NFL than Ron Rivera. That's not an opinion, it's a fact. Not Sean McVay and his boy genius schtick. Not Pete Carroll's woke grandpa routine. Not even Bruce Arians and his freewheeling, Kangol cap-dealing personality can compete. It's Riverboat and everyone else, and if you need more proof, Rivera dished it out by the spoonful when asked how he managed both coaching and cancer treatments in an interview with ESPN this week. Here's what he had to say.
"Water tasted terrible. The only things I could truly drink were root beer and Mountain Dew. Those tasted normal and helped me eat from that point on. What's crazy is one of the foods that helped me get through this was Taco Bell tacos, for whatever reason."
So let's get this straight: Ron Rivera, working one of the most demanding jobs on planet earth, survived five days of proton therapy and twice weekly chemo for squamous cell cancer by subsisting primarily on Mountain Dew and Taco Bell? Absolute legend.
The effects of the treatment were so bad Rivera ended up losing over 32 pounds, but thankfully his ol' pal Baja Blast was there to steady him throughout the process. On the field, meanwhile, the Washington Football Team, reduced to its third-string quarterback (the only guy in the NFL as tough as Rivera, FWIW), managed to stay afloat in the NFC playoff picture. At 5-7, they're currently tied with the Giants for the NFC East lead, and with Rivera's treatments over as of October 26th, the only way to go is up.
So next time somebody says all that Taco Bell will kill you, point them in the direction of Riverboat. It quite possibly saved his life.