The Loop
This tour pro's nickname is one of the highest compliments you can pay a golfer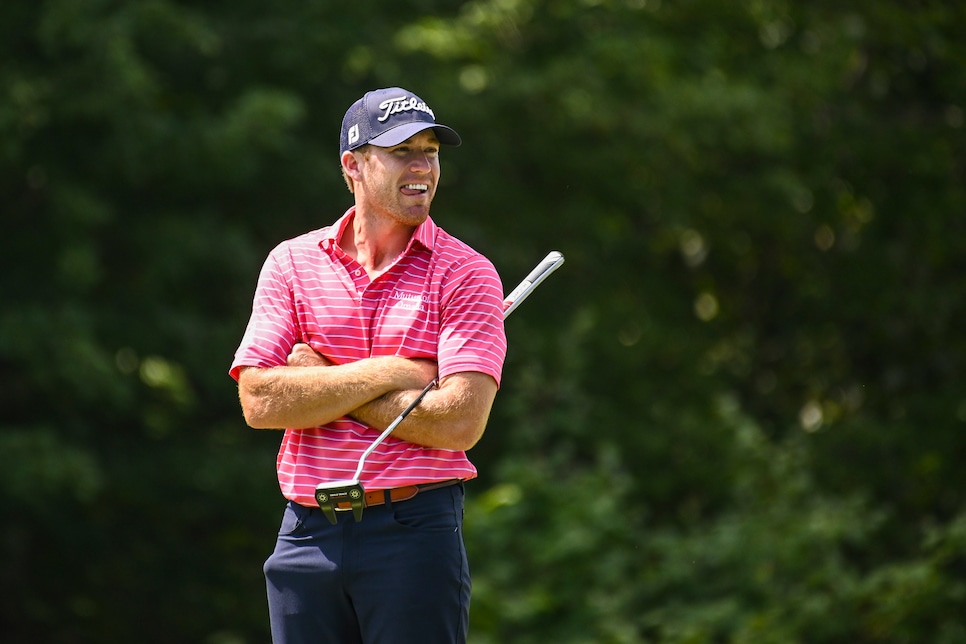 Thanks to the magic of the FedEx Cup playoffs, Robby Shelton is in the field at the BMW Championship this week despite missing five of his last eight cuts. But a few early-season top 10s, plus a T-3 at the 3M Open and a T-13 at TPC Boston last week, were enough to put him in the top 70 at one of the most crucial points in the PGA Tour season.
Shelton is one of the few players in the field who has some recent history at Olympia Fields. The two-time Korn Ferry Tour winner advanced to the Round of 16 in the 2015 U.S. Amateur at the Chicago-area course. Also in that Round of 16? Jon Rahm, Bryson DeChambeau and Maverick McNealy, who are all in the field at the BMW.
McNealy, who lost to DeChambeau in the Round of 16 that year, spoke to the media on Wednesday in Illinois. He was asked about the infusion of young players on the PGA Tour, and what he admires about each of their games. The Stanford alum began reminiscing about his college days and playing against Rahm, Harry Higgs and Shelton, who he spoke of in glowing terms, eventually revealing Shelton's A+ nickname.
"These guys are all the best players in the world, so there's a lot of things they do really well," McNealy said. "Picking little bits and pieces from all those players, old or young, is very helpful. Viktor Hovland, Collin Morikawa, Matt Wolff, I'm probably forgetting a bunch, Jon Rahm even, I played a bunch against him in college, and even the rookies that made it here this week, Robby Shelton, Harry Higgs, and there's another one, I forget who, but they all do a lot of things really well.
"When we played the Walker Cup in 2015 everyone nicknamed Robby Shelton 'Xbox' because he hit it so easy it was like a video game."
There may be no higher compliment you can pay a golfer than saying he has a video-game like swing. Here's Shelton's move, for those interested in that kinda thing:
Yep. Video-game esque. Shelton, who sits at 62nd in the FedEx Cup standings, needs a huge week at the BMW to advance to his first Tour Championship. If he does, we can expect to hear more on the nickname origin story during the broadcast.