The Loop
Phil Mickelson's fantastic senior tour debut, Brooks-Jena's special "holiday," and a real-life Cinderella story
Welcome to another edition of The Grind where we are having trouble telling reality from fiction right now. The 304th-ranked female golfer in the world won a major three weeks after caddying at an LPGA event? The now top-ranked male golfer shot 30 under par and won by 11? A lowly golf scribe who pens a weekly online variety column finally made his first hole-in-one? Fine, fine, so the last one definitely did NOT happen, but after those other things did, it actually seems believable. Right? Almost? Maybe? Never mind. In any event, there's a lot of stuff that actually happened to discuss. Let's get to it.
Dustin Johnson: Again, THIRTY under par. An ELEVEN-shot win. Just an absurdly dominant performance at the Northern Trust. The question surrounding this guy is always "Why doesn't he have more than one major?" Maybe a better one is "Why doesn't he have more than 22 PGA Tour titles?"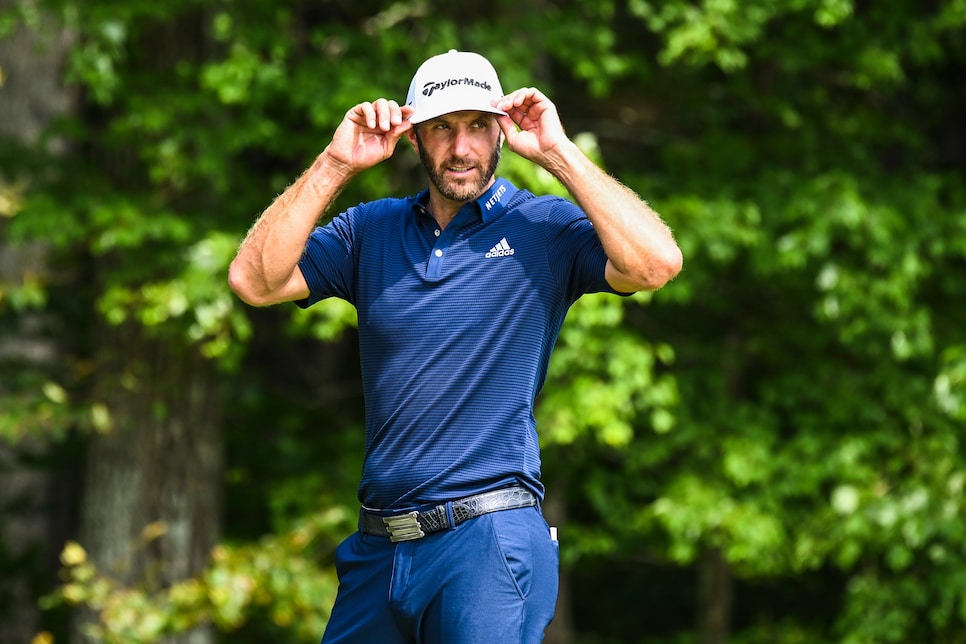 That may sound ridiculous, but when he's rolling like this and playing the golf reminiscent of those three straight wins before the Augusta stairs mishap of 2017, he seems unbeatable.
Sophia Popov: "He's a Cinderella boy, tears in his eyes, I guess, as he lines up this last shot." Change "boy" to girl and the Masters to the AIG Women's British Open and Carl Spackler's famed quote from "Caddyshack" is right on the money. What an incredible performance by Popov, who in the span of three weeks went from caddying on the LPGA to winning women's golf's first major of the year.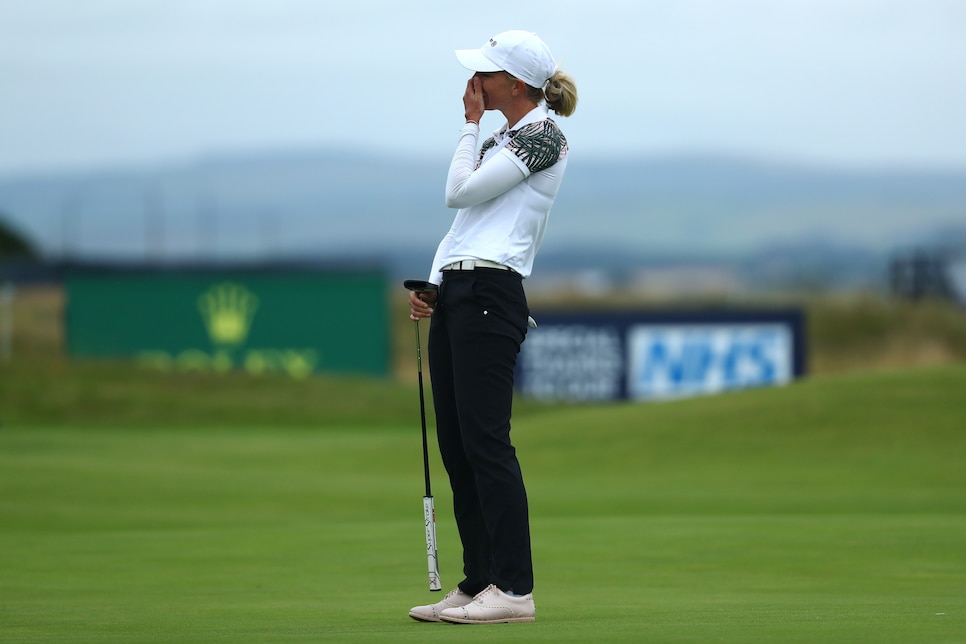 Popov's biggest pro wins previously came while playing on the Cactus Tour during the pandemic stoppage earlier this year. Her biggest winner's check? $2,500. But with her victory at Royal Troon, she took home $675,000 and earned more than six times what she had made in her career to that point. "I almost quit playing last year," she said after. "Thank God I didn't." Amazing. Inspiring. Unplifting. Hopefully, someone has already started writing this movie script.
Phil Mickelson on the senior tour: Was there any doubt golf's ultimate showman was going to do something special in his debut? All Phil did was make 11 birdies during an opening 61 at Ozarks National. And as has been the case in recent years with his "Hit BOMBS" mentality, the dude was swinging out of his shoes.
He's going to be fun to watch out there against the geezers.
Phil Mickelson on the senior tour: Man, Phil Mickelson got old fast. And by the transitive property, if Phil is old, then I am old. And that's just sad. And it's even sadder that I still don't have a hole-in-one. OK, let's move on. . .
Tiger Woods' putting: I'm glad he switched back to the old Scotty Cameron, but this once strength of his game has really been a weakness since the restart. He's ranked 56th, 49th, and 57th in strokes gained putting in his those three starts. And yes, the best result came with that other putter, but I'm claiming small sample size on that. And hoping this three-tournament run turns out to be a small blip as well.
Daniel Berger not being in the Masters: Statistically the best player since the restart and the hottest player on the planet not named Dustin Johnson, Berger still doesn't have a Masters invite. While on some level this makes sense with Augusta National using a qualifying cut-off before the original tournament date, one could also argue that Berger didn't have the usual amount of chances to earn a spot before his red-hot run of four top-three finishes including a win at Colonial. "Yeah, I'm not sure what else I have to do at this point to get into Augusta," Berger said. Yeah, we're not sure, either, Daniel.
The PGA Tour heads to the Chicago area for the BMW Championship at Olympia Fields, AKA that place where Jim Furyk won a really boring U.S. Open in 2003. Furyk is not in the field this week and only four players (Tiger Woods, Adam Scott, Paul Casey, and Charles Howell III) who competed in that major will be teeing it up this week. You'll be shocked to know CH3, the man who has made at least $1 million for 20 consecutive seasons, cashed a check that week.
Random tournament fact: Howell will cash another check this week after barely qualifying for this no-cut event at No. 69 in the FedEx Cup Playoffs. He and Tiger (No. 57) will need big weeks, though, to make it to the Tour Championship.
RANDOM PROP BETS OF THE WEEK
—Charles Howell III won't make another million next season: 1 MILLION-to-1 odds
—Phil Mickelson will win his PGA Tour Champions debut: 2.5-to-1 odds (Pre-tournament odds)
—This will be the most-watched PGA Tour Champions debut ever: LOCK
Just a couple dudes snarfing down a burger after breaking 80 in an early-morning tee time:
VIRAL VIDEO OF THE WEEK (OFF-COURSE DIVISION)
This weekend hacker giving a fake press conference is brilliant:
We used to do that with the leaders after each round on our annual golf trip. We need to get back to that.
VIRAL VIDEO OF THE WEEK (ON-COURSE ADULT DIVISION)
We had a DRIVER-OFF-THE-DECK ALERT from Tiger:
That back must be feeling pretty good.
VIRAL VIDEO OF THE WEEK (ON-COURSE CHILDREN DIVISION)
Check out these kids making their first holes-in-one. At least, I hope its their first or I'm really going to be depressed. . .
Hey, if they could do it, I could—nah, not happening.
Even Nick Faldo was appalled by his pace of play in his prime:
No wonder Greg Norman collapsed playing against this guy at the 1996 Masters.
THIS WEEK IN TOUR PRO PUBLIC DISPLAYS OF AFFECTION
We're not sure if this is NSFW. It might even be NSFTG (The Grind). But Brooks Koepka and Jena Sim seemed awfully excited about National Eat a Peach Day (Aug. 22). . .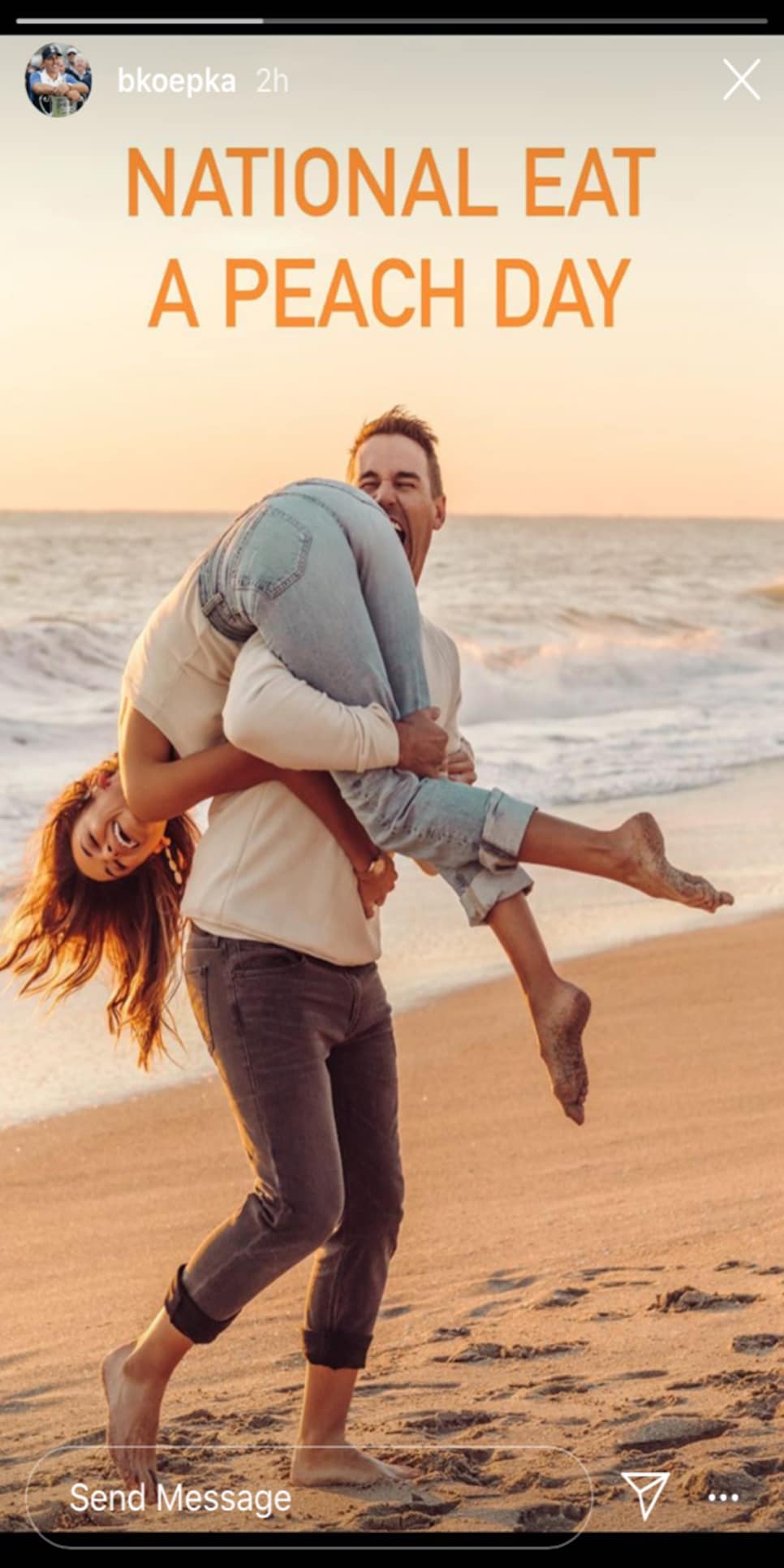 Guess Brooks isn't too broken up about missing the FedEx Cup Playoffs.
THIS WEEK IN TOUR PROS ARE JUST LIKE US
Joel Dahmen missed the cut at the Northern Trust and sent out a tweet asking for a money game:
Not surprisingly, he got plenty of responses and wound up teeing it up for a few bucks—and giving a few strokes:
Good stuff. As with any tale involving a tour pro, though, their immense skill eventually makes them very much NOT like us. As statistician Lou Stagner pointed out, Dahmen would be about a plus-7.4 handicap, meaning an 8.3 like myself would be getting about 16(!) shots from him, or, basically, a stroke a hole! And I'd still probably get smoked.
"I've been watching it for 25 years. I'm pretty accustomed to. It when he's on, I just step to the side and try to add on to my bank account." —Kevin Kisner, who did just that by shooting a Sunday 66 to finish T-4 and earn $427,500. Not bad.
After failing to advance to the weekend in Boston, Collin Morikawa now has more missed cuts than major titles. How disappointing. I'm not sure if this kid has what it takes. . . . Speaking of kids, Charlie Woods won another nine-hole junior golf event. That's back-to-back wins by a combined eight shots for Tiger's son. Hello, world. . . . The CJ Cup is moving from South Korea to Las Vegas' Shadow Creek. Just a hunch, but a few tour pros will be happy about that. . . . And finally, after what seems like an entire summer of having people working on the house, we have a new roof, new gutters, new window frames, and the house has finally been painted.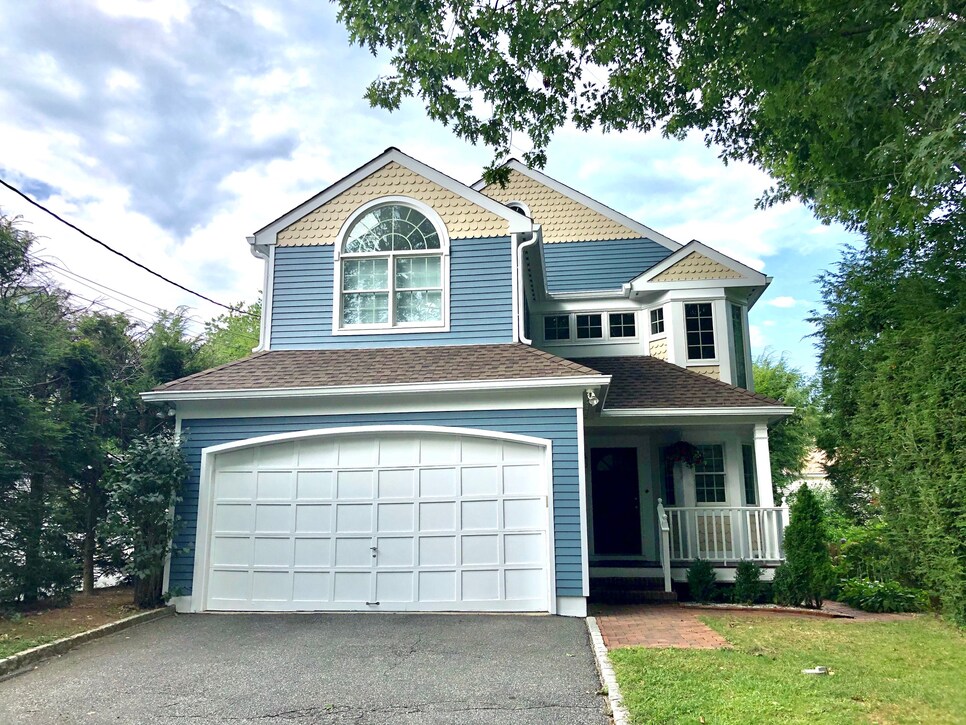 In related news, I have no more money. Owning a house is fun!
RANDOM QUESTIONS TO PONDER
Will Charlie Woods ever play on the PGA Tour?
Will Tiger Woods ever play on the senior tour?
What's the next house project to spend money on?