The Loop
Kevin Kisner's strategy for when Dustin Johnson can't be beat is why Kevin Kisner is the best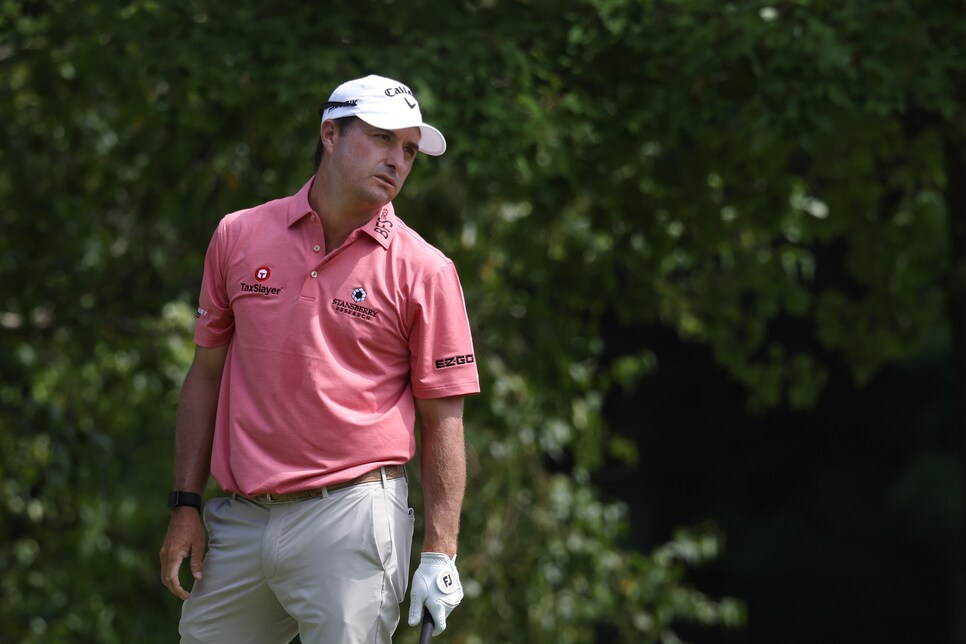 Everyone in the Northern Trust field not named Dustin Johnson knew they were playing for second place on Sunday at TPC Boston. The new World No. 1 had been playing a different sport all week, especially Friday through Sunday, when he went 60-64-63 to close out an 11-shot victory. It was the type of "zone" only a few players on the planet can get in.
It's difficult to admit for some, but when a guy like Johnson or Rory McIlroy or Justin Thomas is in that zone, they are virtually unbeatable. To the surprise of absolutely no one, Kevin Kisner had no problem admitting as much following Sunday's final round.
Kisner, who began the day 10 back of Johnson, couldn't help but heap praise on the 22-time PGA Tour winner following his remarkable performance.
"That's the type of talent he is," Kisner said of Johnson, who finished 30-under par for the week. "He can absolutely dismantle a golf course when he's on and lead the field in putting. Obviously he drives it straight, and hard to believe, there are further on tour. So when you add those two up, pretty much unstoppable."
So unstoppable, in fact, that Kisner had zero problem saying exactly what was on every other player's mind as Johnson separated himself from the pack.
"I've been watching it for 25 years. I'm pretty accustomed to. It when he's on, I just step to the side and try to add on to my bank account."
Amen to that, Kiz. It's the only strategy you can employ when you begin the day in a double-digit hole - let's just go make some money. Kisner did just that, shooting a five-under 66 to leap five spots up the leader board into a tie for fourth. That earned him $427,500, as opposed to just over $117,000, which he would have made had he shot even par. If you can't win, earning an extra $300,000 is not the worst consolation prize.
Kisner's finish also moved him from 40th to 23rd in the FedEx Cup standings. Barring a terrible performance at the BMW Championship this week, he should move on to the Tour Championship at East Lake with ease. There, he'll be able to add a lot more $$$ to his bank account.