News
DJ becomes record fifth different player to reach World No. 1 in 2020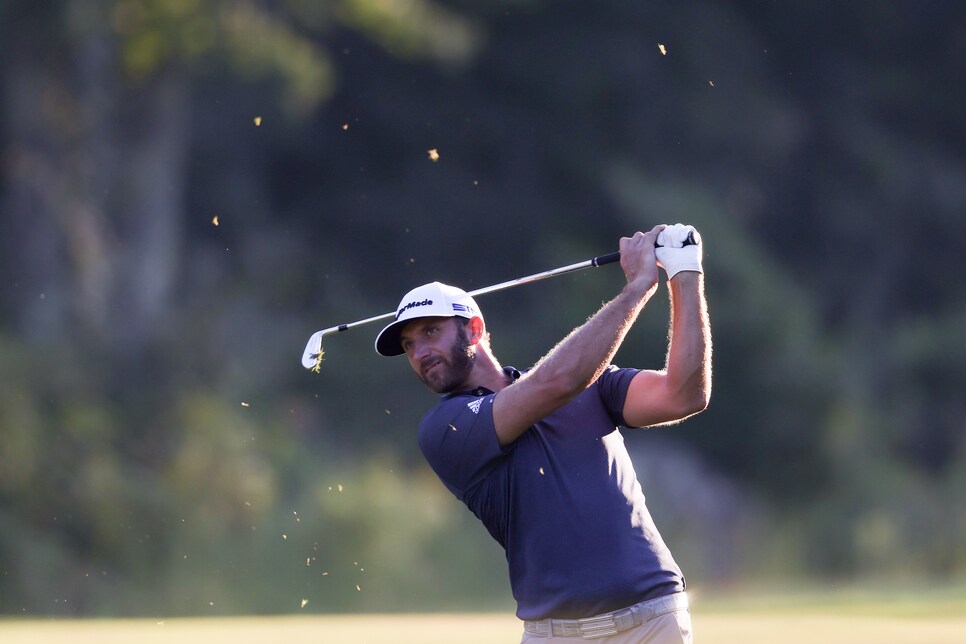 Dustin Johnson recaptured the World No. 1 ranking on Sunday night thanks to his blowout win at TPC Boston. It is the sixth time Johnson, 36, as claimed golf's OWGR crown, and the first since May 2019, when Brooks Koepka usurped his throne at the PGA Championship at Bethpage.
"It's something that I'm very proud of, to be No. 1 in the world, and I'd like to stay there for a little while," Johnson said. "It's been jumping around a bunch here the last few months, but the last time I was No. 1, I think I stayed there for quite some time, and that's another goal of mine—to see how long I can stay at No. 1."
But if 2020 has been any indicator, Johnson won't stay at the top very long.
Johnson became the fifth player to reach No. 1 this year, joining Brooks Koepka, Rory McIlroy, Justin Thomas and Jon Rahm. That is the most players to hold the No. 1 ranking in a calendar year since the OWGR system was installed in 1986.
It is also the fourth time the ranking has switched hands in the past five weeks; Rahm took over for McIlroy on July 18, holding it for two weeks until Thomas grabbed it with a win in Memphis, only for Rahm to claim in the very next week at the PGA, followed by DJ jumping in Sunday night.
This will be Johnson's 92nd career week as the No. 1 player in golf. Only Tiger Woods, Greg Norman, McIlroy, and Nick Falso have longer cumulative reigns, with Woods holding the record at 683 weeks.