Rickie Fowler was happy with the velocity, but NOT the location of his first pitch at the Astros game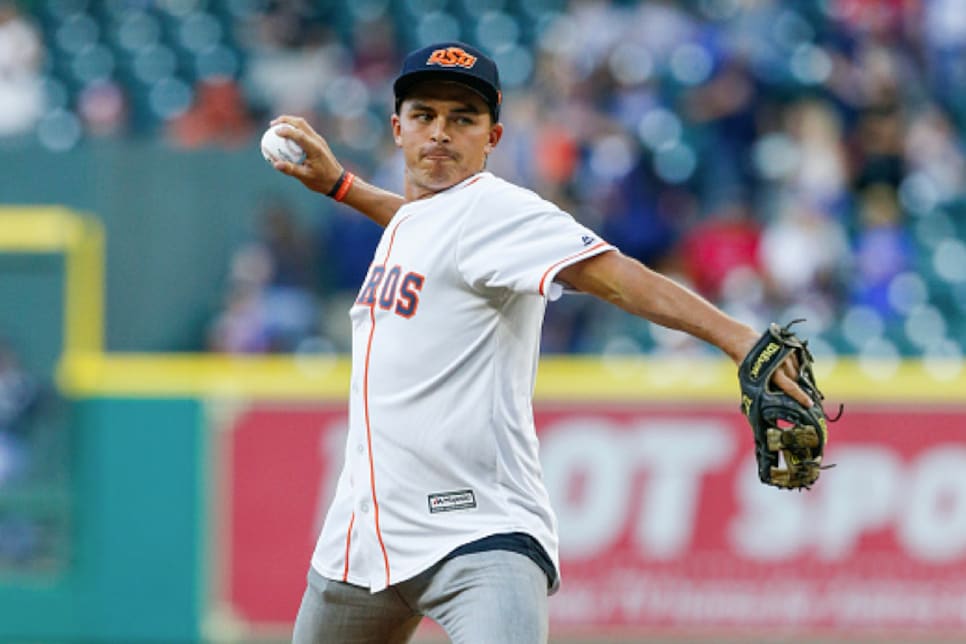 Bob Ueker would probably describe Fowler's ceremonial toss before the Houston Astros game as juuuuuuust a bit high. See it for yourself:
"It was actually a little embarrassing," Fowler told MLB.com during the game. However, he was happy to learn he hit 70 miles per hour on the radar gun despite just trying "to cruise one." Sounds like he had Ryder Cup level adrenaline as well.