The Loop
REMINDER: PGA Championship leader Kevin Kisner once got suspended from his home course for golf cart racing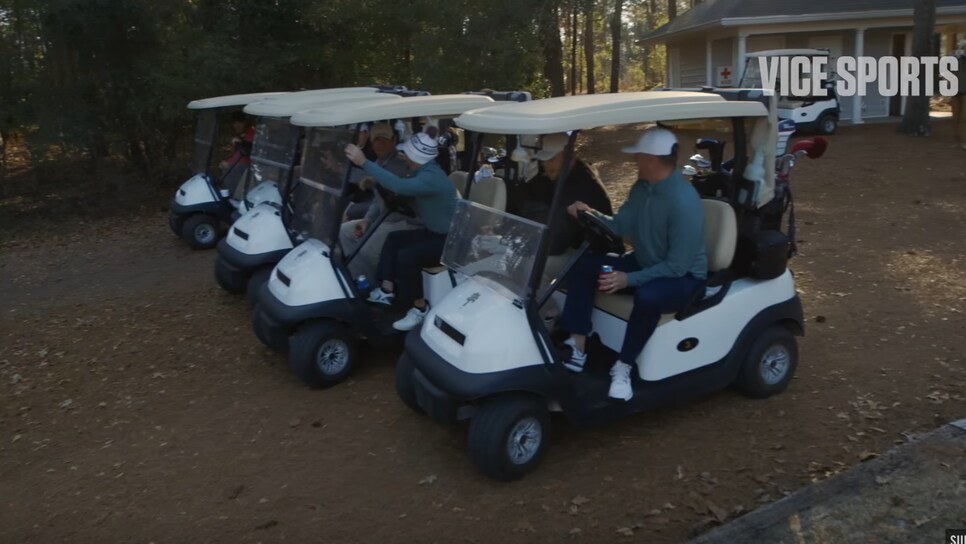 Kevin Kisner, the 36-hole leader at the 99th PGA Championship, is in great shape to win his first major. He's also getting closer to making a bit of golf history. Very unusual golf history.
That's because we're pretty sure if the Kiz goes onto win at Quail Hollow that he'll be the first major champ to have previously been suspended by his home course. For golf cart racing. As an adult.
Yep, the weird suspension happened just last year after Kisner and his friends were filmed racing golf carts at Palmetto Golf Club in Aiken, S.C., for a feature on Vice Sports. We say we're pretty sure this would be a first, because, well, it's not exactly the sort of thing you can look up in the PGA Tour media guide. Anyway, here's the video that got Kisner in trouble:
And now the next time Kisner goes back, he might bring the Wanamaker Trophy with him. If he does, he might want to make sure the cameras aren't rolling. Judging by that previous video, his golf crew can get pretty rowdy.