Fantasy Advice
RBC Heritage DFS picks 2023: Why I'm buying the Justin Thomas dip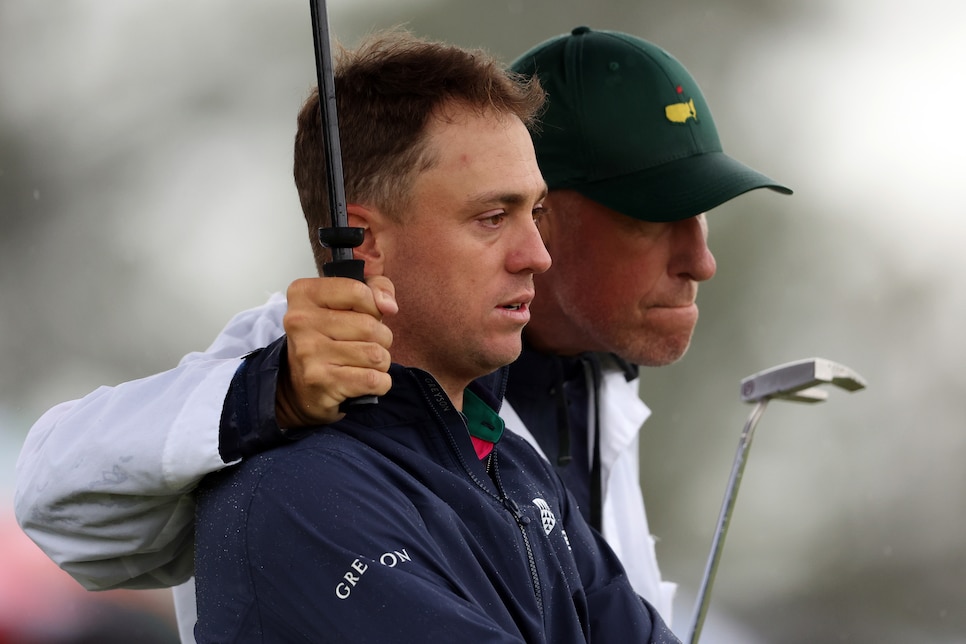 Photo By: Christian Petersen
It is simply incredible that an incredible Masters week is followed by another elevated event at one of the most fun tournaments on tour, the RBC Heritage. It's another great field despite Rory McIlroy's WD, but you still have some important decisions to make at the top and throughout the pricing tiers.
Harbour Town Golf Links is one of the rare layouts that demands accuracy and strategy rather than pure distance. This is a less-than-driver course on most holes for most of the field—so it comes down to who can hit the best approach shots. The stats bare this out, too: The course regression model at RickRunGood.com tell us that only three other courses reward SG/approach play more than Harbour Town. It's all about angles and being precise into and around these greens, which are the second-smallest set of greens on tour.
Here are the players who have my interest—and those who certainly don't—this week at the 2023 RBC Heritage:
Golfers I'm Definitely Playing
Patrick Cantlay ($10,300 DraftKings | $11,500 Fanduel)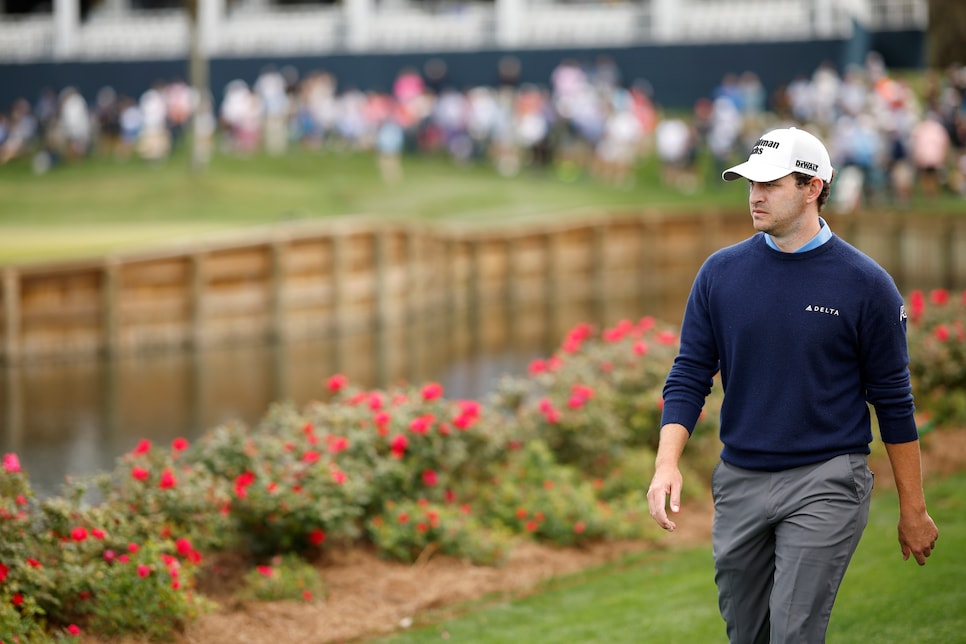 After a slow start in 2023, Cantlay has been incredible. He's gaining two strokes per round in the ball-striking categories over the past 20 rounds—that's second to only Scottie Scheffler during that run, per the RickRunGood.com golf database. His results around Harbour Town are strong, earning four top-seven finishes in five career trips.
Justin Thomas ($8,900 DraftKings | $11,000 Fanduel)
This feels like a trap worth falling into. Per the RickRunGood.com golf database, this is the cheapest price for Thomas since the 2018 WGC FedEx St. Jude Invitational—an event that he would win. Thomas hasn't been as bad as many would like you to believe, gaining multiple strokes on approach in five of his past seven starts. Harbour Town should reward his elite iron play as it did in 2015 (T-11) and 2020 (T-8).
JT Poston ($7,300 DraftKings | $8,900 Fanduel)
Poston made the cut at the Masters but didn't muster up much more than that en route to a T-34 finish. He has been playing great golf, winning his group at the Match Play and finishing T-10 at the Valspar Championship in his prior two starts. Now he arrives at a venue that will emphasize his accurate driving and great putting. He has three top-eight finishes in his four career starts.
Sam Stevens ($7,000 DraftKings | $8,500 Fanduel)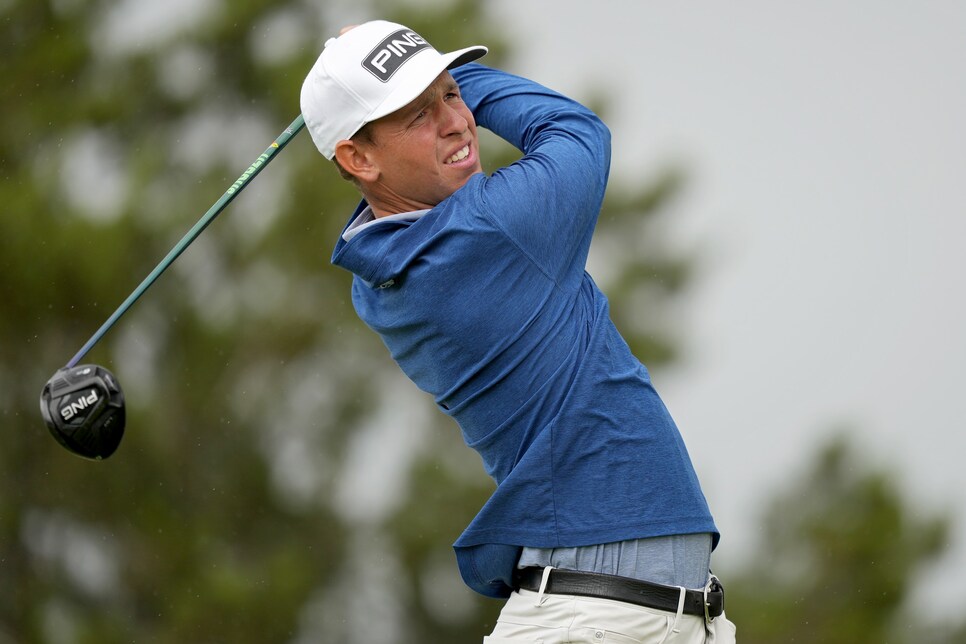 Stevens is starting to find his stride in his rookie campaign on tour. His past four starts have resulted in three top 15s finishes, and he has four top 15s over his past seven starts. He's been getting comfortable on the leaderboard, finishing T-3 in Puntacana and runner-up at the Texas Open in his last two starts. If he can carry over his ball-striking (+10.58 strokes) from his last start, he'll make some noise this week.
JJ Spaun ($6,900 DraftKings | $8,200 Fanduel)
On paper, this should be a great spot for Spaun who can lean into his accuracy off-the-tee. Even when Spaun misses a fairway, he barely misses—ranking 10th in "Distance from Edge of Fairway" this season. He's gained over eight strokes on approach in his last two starts—winning his group at the Match Play and finishing T-22 at the Texas Open.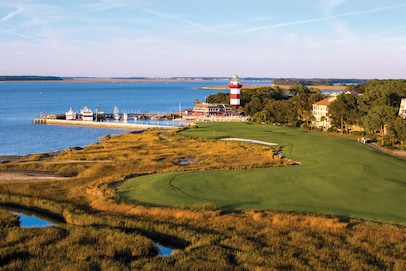 Public
Hilton Head Island, SC
In the late 1960s, Jack Nicklaus landed the design contract for Harbour Town, then turned it over to his new partner, Pete Dye, who was determined to distinguish his work from that of rival Robert Trent Jones. Soon after Harbour Town opened in late November 1969 (with a victory by Arnold Palmer in the Heritage Classic), the course debuted on America's 100 Greatest as one of the Top 10. It was a total departure for golf at the time. No mounds, no elevated tees, no elevated greens—just low-profile and abrupt change. Tiny greens hung atop railroad ties directly over water hazards. Trees blocked direct shots. Harbour Town gave Pete Dye national attention and put Jack Nicklaus, who made more than 100 inspection trips in collaborating with Dye, in the design business. Pete's wife, Alice, also contributed, instructing workers on the size and shape of the unique 13th green, a sinister one edged by cypress planks.
View Course
Collin Morikawa ($10,000 DraftKings | $11,300 Fanduel)
There is probably no other course than Harbour Town that hides Morikawa's weakness and leans into his strength. His "lack" of distance off-the-tee won't be a problem, while his accuracy and precision on approach shots will be rewarded. He's never missed the cut here in three tries, including a T-26 last year and T-7 in 2021.
Tom Kim ($8,500 DraftKings | $9,900 Fanduel)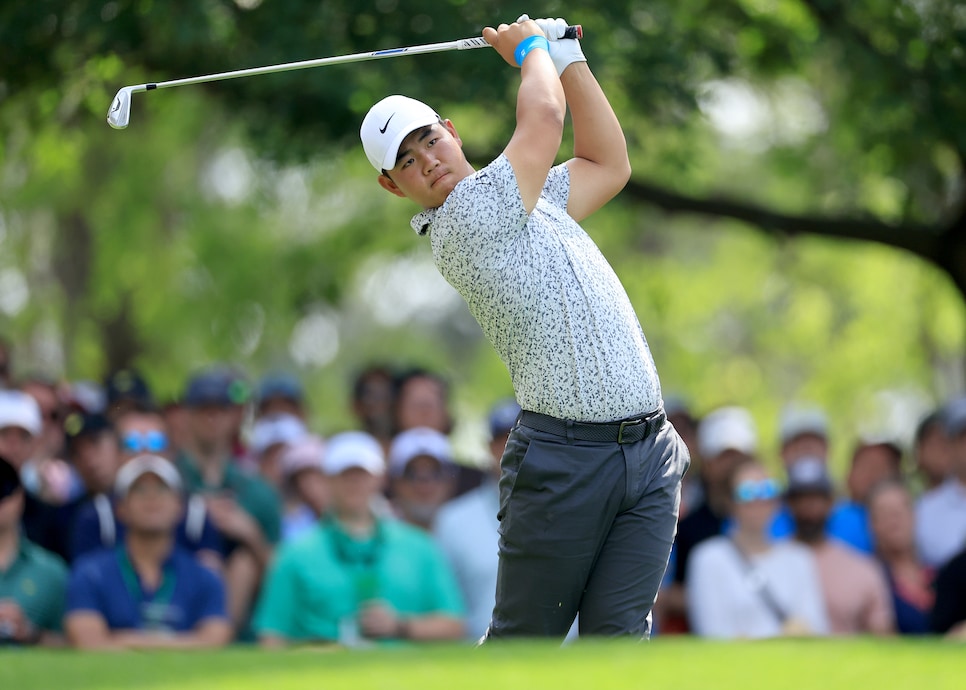 Expectations sky-rocketed for Kim when he rattled off two wins in four starts in the fall. So despite making seven cuts in a row, the recent run for Kim feels disappointing. It's true that he hasn't been as sharp with his irons and wedges, but he gained 2.75 strokes on approach at Augusta National en route to a T-16 finish. Harbour Town will reward his accuracy and precision without punishing him for lack of distance.
Tom Hoge ($7,400 DraftKings | $9,000 Fanduel)
It's curious that Hoge has struggled at this event, missing the cut in three out of five career trips. On paper, this should be a decent spot for him where he can lean on his elite wedge game. We saw him catch fire at The Players, gaining 10.57 strokes ball-striking and finishing T-3. That's the upside that makes Hoge very valuable.
Ben Martin ($7,100 DraftKings | $8,500 Fanduel)
Martin is playing the best golf of his career right now, piling up four top-15 finishes in his past six starts on TOUR—making the cut in each event. His gains have been via the tee-to-green categories, which we like to see, and he has plenty of experience around Harbour Town. He's made the cut in six of his eight trips to this event—highlighted by a T-3 in 2014.
Nico Echavarria ($6,200 DraftKings | $7,000 Fanduel)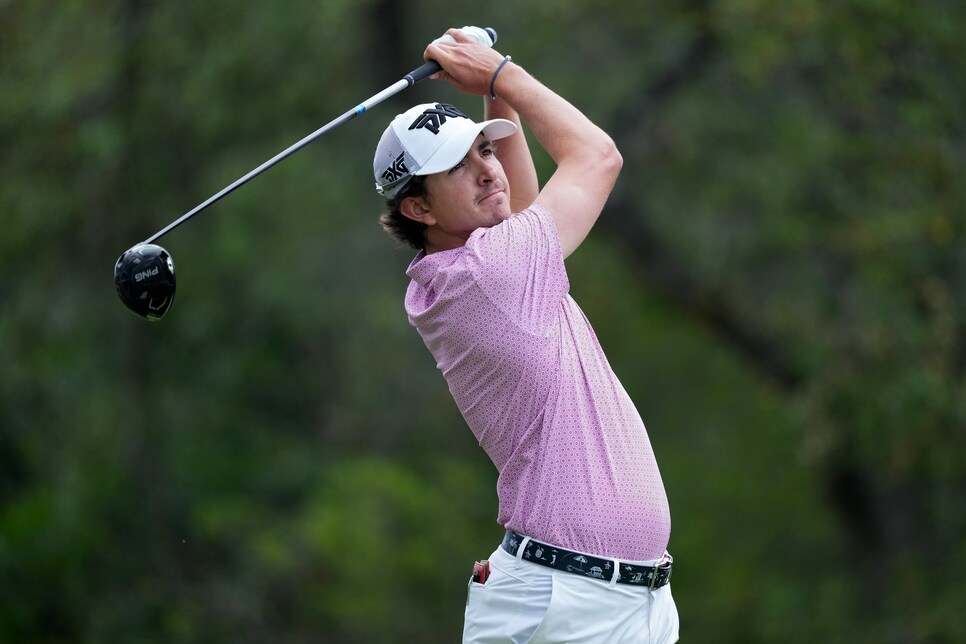 There's not much safety in playing Echavarria this week, but we are only four starts removed from his victory at the Puerto Rico Open. His last start was T-28 at the Valero Texas Open, and he's shown some significant upside for someone who is nearly the minimum price.
Tony Finau ($9,400 DraftKings | $10,400 Fanduel)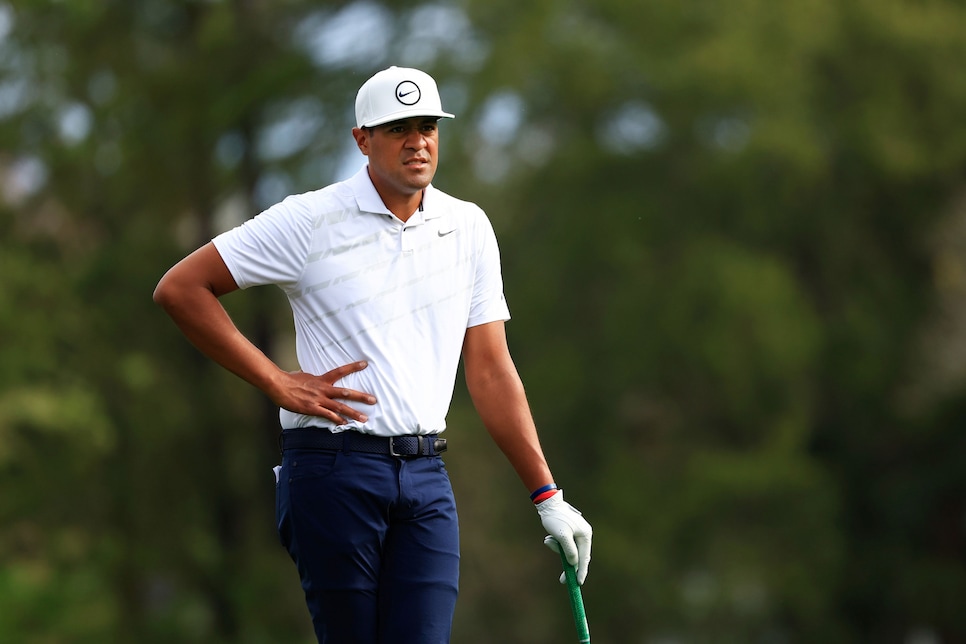 I'm going to read between the lines here and determine that Finau is not a big believer in his game at Harbour Town. He's often presented with the option to play here and rarely accepts. He played in 2015 (MC) and 2016 (T-39) before teeing it up in 2020 (T-33). The 2020 version was so unique, being one of the first events back from the COVID shutdown—the field was stacked and everyone played. Finau hasn't really gone out of his way to add this to the schedule, likely because his strengths will be minimized at this tiny little course.
Sahith Theegala ($8,000 DraftKings | $9,500 Fanduel)
It will be jarring for Theegala to go from Augusta National to Harbour Town. The former allows you to knock it anywhere you want off the tee on a massive piece of property. Harbour Town is going to feel claustrophobic for one of the most inaccurate drivers of the ball on tour. He misses often—and he misses big! Combine that with some less than stellar approach play from inside 150 yards, and we can take a pass on Theegala this week.
Taylor Montgomery ($7,500 DraftKings | $9,000 Fanduel))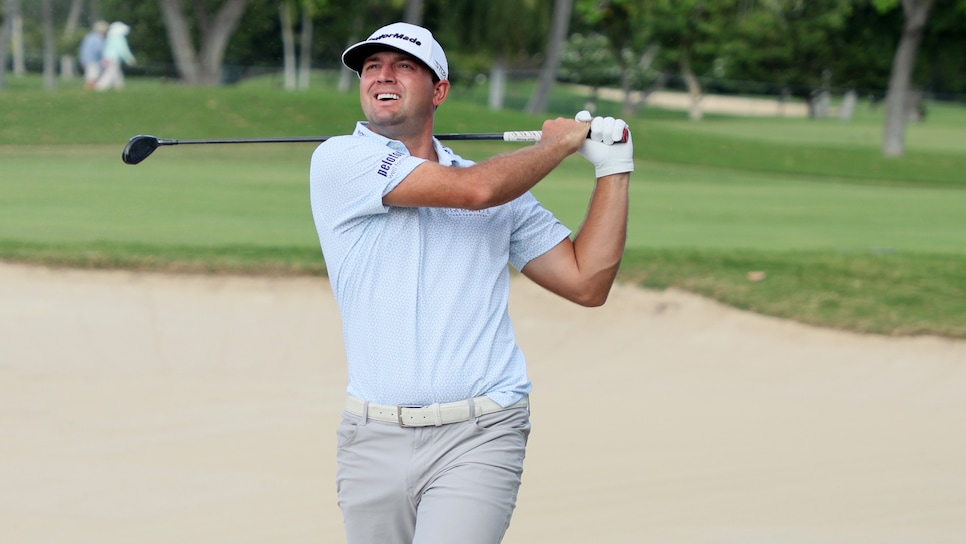 The style of golf that Montgomery plays already narrows his path to the top of the leaderboard. He's reliant on his flatstick and can really struggle if he's not making putts. While long off the tee, he's very inaccurate—ranking 148th in driving accuracy this season. This is probably the worst course on the schedule based on those attributes.
Keith Mitchell ($7,500 DraftKings | $9,200 Fanduel)
Mitchell is elite off-the-tee, but that is not going to really matter here. He'll struggle to separate himself from the field in that area, and he's been giving away a ton of strokes on approach recently. He lost 5.31 at the Masters and another 2.83 at the Match Play. He hasn't gained more than one stroke on approach in an event since Pebble Beach. There will be better spots to deploy Mitchell.
Garrick Higgo ($6,700 DraftKings | $7,600 Fanduel)
I'm generally quite bullish on Higgo—but not here. He ranks 168th in driving accuracy and really struggles with his wedges. He's on a streak of losing more than two strokes putting in each of his past four starts, which will significantly narrow his path to the top of the board.