The PGA Tour takes no breaks, so after an exciting Masters Week we roll on to Harbour Town Golf Links, a staple on the PGA Tour since 1969.
The main stat that stands alone when it comes to success at Harbour Town is Driving Accuracy. Per the RickRunGood.com course model, there are only three other courses where driving accuracy has been more important. In fact, not only hitting the fairway is crucial here but hitting the correct side of the fairway will be important—so that you avoid the overhanging pines with your approach shots.
High Upside: Paul Casey ($9,200 DraftKings | $10,800 FanDuel)
Harbour Town rewards accuracy off the tee and precision with your approaches, and those are Paul Casey's strengths. The big question mark has always been his putter, but something happened on Sunday at the Masters. After losing a combined 3.79 strokes/putting over his first three rounds, Casey changed his grip on Sunday and went "left hand low." In that round he gained 2.5 strokes/putting and shot a 69, the third-lowest round of the day. If he continues that grip and success, he will make a ton of noise this week.
*NOTE: The Masters does not offer "official" strokes gained data. The metrics you see mentioned in this article are self-calculated using shot-level data, and they are available on RickRunGood.com.
Safest Option: Webb Simpson ($10,700 DraftKings | $11,800 FanDuel)
Simpson could seemingly roll out of bed and finish in the top 20 at Harbour Town, a feat that he has accomplished in seven of his 11 trips to this event. The last four years alone have resulted in a win, a T-5, a T-11 and a T-16. He is one of the best approach players on a weekly basis, but he really gets dialed in at here—averaging 1.04 strokes gained on approach per round at Harbour Town in the past six years. That's, by far, the best mark in this field of anyone with at least 16 rounds.
Most Likely To Disappoint: Cameron Smith ($10,200 DraftKings | $11,000 FanDuel)
Smith earned a top 10 at the Masters and finished inside the Top 20 at the PLAYERS Championship, WGC Workday and the Genesis Invitational. So I was ready for a hearty price on Smith . . . but not $10,200! This is the first instance, according to my database, of him being priced higher than $9,800, going back a full four years. Oddsmakers have Smith with the 11th-shortest odds, so seeing him as the fifth-most expensive golfer is jarring and likely a mis-price.
Pick To Win: Collin Morikawa ($10,500 DraftKings | $11,500 FanDuel)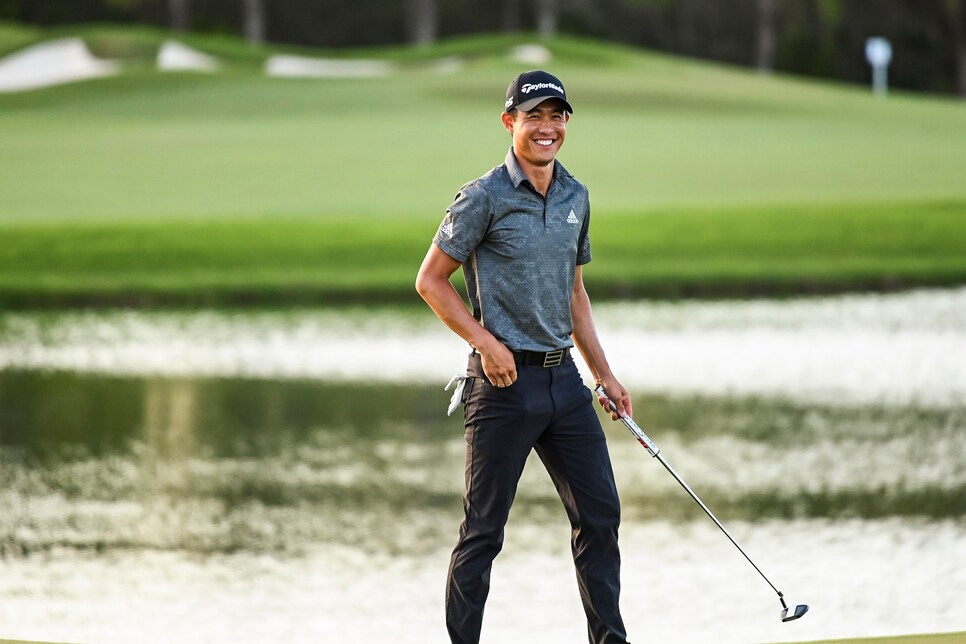 Morikawa finds himself in the fairway 72 percent of the time, the sixth-best mark on tour. He also leads the PGA Tour in SG/approach, which is the combination for success at Harbour Town. I'm certainly concerned about his putter, which has been extremely volatile of late, but when you're trying to win, having a streaky flatstick in the bag can be a good thing. The best part about Morikawa is that he is a prolific winner already in his young career, hoisting a trophy in four of his past 39 starts.
High Upside: Brian Harman ($8,700 DraftKings | $10,200 FanDuel)
We are in the midst of a hot run from Harman right now, finishing T-12 at the Masters after a T-3 at The Players and a run to the Elite Eight at the WGC-Match Play. For Harman to find success this week, he's going to rely on two things—driving accuracy and his putter. Harman hits over 65 percent of his fairways, which ranks him inside the top 50 on tour, but he's even better with the flatstick. He's 21st in SG/putting this season and has proven to be streaky at times. It appears like the entire game is hot at the moment.
Safest Option: Abraham Ancer ($8,900 DraftKings | $10,700 FanDuel)
Ancer will be popular this week and for good reason. He makes a living from the short grass, ranking second on tour in driving accuracy. He has made five consecutive cuts, all with finishes inside the top 30. And he finished runner-up to Webb Simpson here last year. Put all those things together, and all signs point to a solid week for Ancer.
Most Likely To Disappoint: Harris English ($8,400 DraftKings |$9,800 FanDuel)
Since his win at the Tournament of Champions, English hasn't been able to figure it out. Per the RickRunGood.com golf database, he's the only golfer priced over $7,700 who is losing strokes since Week 2 of the 2021 year. In fact, of the golfers who have been worse than English since that time, none of them are priced over $6,900. This has been a very poor stretch of golf for English as he heads to Harbour Town, where he hasn't cracked the top 15 in any of his past seven trips.
Pick To Win: Tommy Fleetwood ($8,800 DraftKings | $10,400 FanDuel)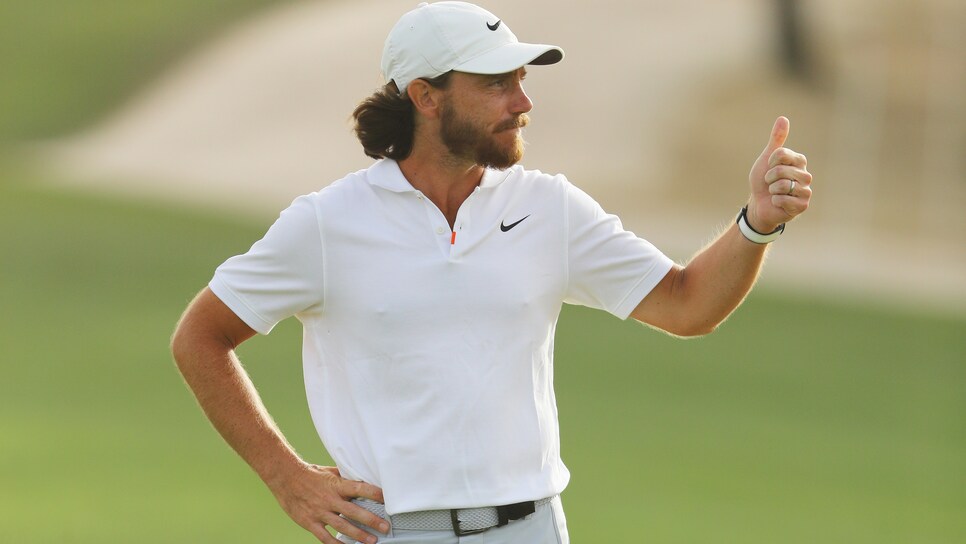 I have plenty of concerns around Fleetwood, but he's starting to show signs of "vintage Tommy" again. He has now gained strokes on approach in six consecutive events. That's noteworthy considering he had lost strokes on approach in the six events prior to this current run. He still has putting woes and will need to tighten up the driver, but he's starting to lay a great foundation again.
High Upside: Brendon Todd ($7,300 DraftKings | $8,800 FanDuel)
I'm not thrilled about Todd's recent play, but he has made five consecutive cuts and 10 of his last 12. The things that really stand out about Harbour Town are the success that accurate drivers and great putters have at this course. Luckily for Todd, he's exactly that mold. In their last 50 rounds, nobody has hit the fairway more often than Todd, and only two golfers have gained more strokes/putting.
Safest Option: Ian Poulter ($7,600 DraftKings | $9,400 FanDuel)
Poulter had made the trip to Hilton Head 10 times in his career and has made the weekend in every single one. His past four years are dazzling, never finishing worse than T-14. His ability to find the fairway and catch fire with his putter are going to be critical this week.
Most Likely To Disappoint: Kevin Kisner ($7,700 DraftKings | $9,500 FanDuel)
On paper, this is a perfect spot for Kisner, which will drive plenty of owners to click his name. However, that "course fit" has translated into some volatile results. He does have a runner-up here in 2015, but he's also missed the cut twice in eight career starts. In his last three events, he has failed to make the cut twice and did not advance from group play at the WGC-Match Play.
Pick To Win: Chris Kirk ($7,500 DraftKings | $9,300 FanDuel)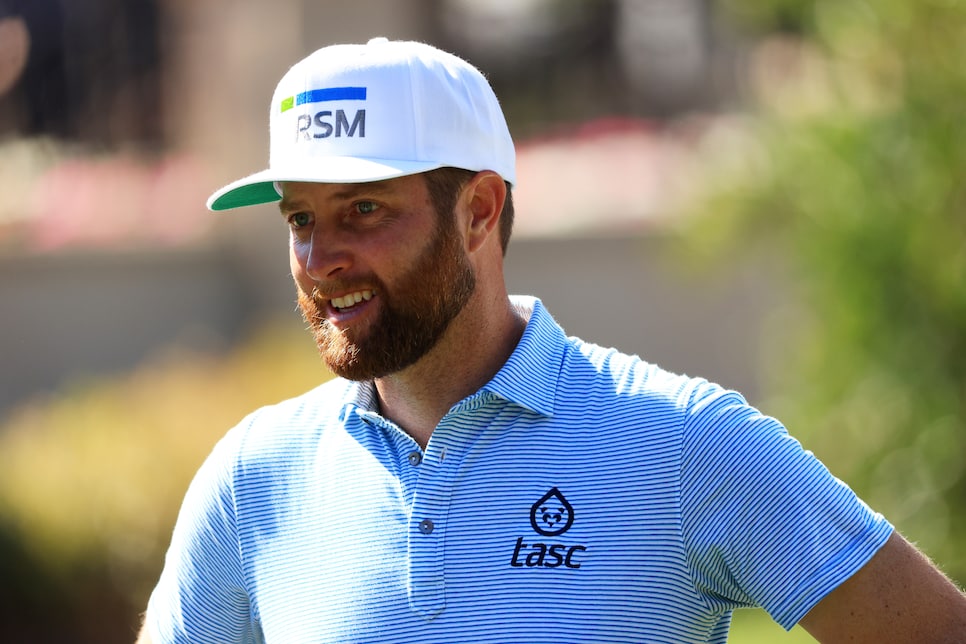 Not playing the Masters last week, Kirk should be well-rested when he arrives in Hilton Head. His past five starts have yielded two top 10s and four top 25s. He will lean on his tee-to-green game, which is currently ranked 24th on tour. Technically he hasn't won on the PGA Tour since 2015, but he did reign supreme on the Korn Ferry Tour last summer.
High Upside: Stewart Cink ($6,700 DraftKings | $8,100 FanDuel)
At 47 years old, Cink seems to be defying age. He's now driving the ball, on average, over 305 yards, which ranks 29th on tour. Those gains are proving valuable in his results as well—contending on a regular basis. Already with a win this season (Safeway Open), he enters with a T-19 at the Honda Classic and a T-12 at the Masters.
Safest Option: Jim Furyk ($6,600 DraftKings | $8,000 FanDuel)
Furyk is twice a winner at this event and for good reason, it's almost a perfect blueprint of his skill-sets. Furyk has routinely been one of the most accurate and precise players on tour, which is exactly what you need to tame Harbour Town. Furyk has missed his last two cuts but made four in a row prior to that. There's little safety in this pricing range, so I'll take what I can get from a two-time winner.
Most Likely To Disappoint: Byeong Hun An ($6,900 DraftKings |$8,300 FanDuel)
As mentioned countless times, you have to putt well and drive accurately to win at Harbour Town. Unfortunately for An, those are not his strengths. He ranks outside the top 200 in both of those categories on tour. He also enters with three straight missed cuts, which doesn't provide much confidence for his recent form.
Pick To Win: Doc Redman ($6,800 DraftKings | $8,100 FanDuel)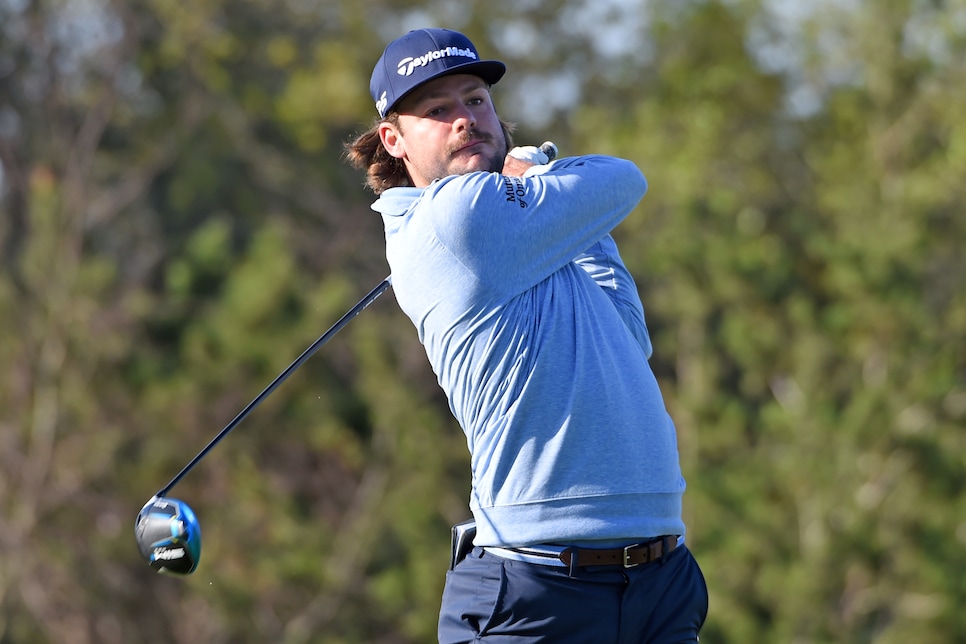 Admittedly, this is a bit of a dart throw but we are starting to see some good signs from Redman. He's gained strokes on approach in two straight events and has gained via the putter in three straight. The only piece left to figure out is his driver, which has been his strength in the past. Here's to hoping this is the week it clicks for Doc.