The Loop
Rafael Nadal is all of us checking on Tiger Woods's final round during Rogers Cup match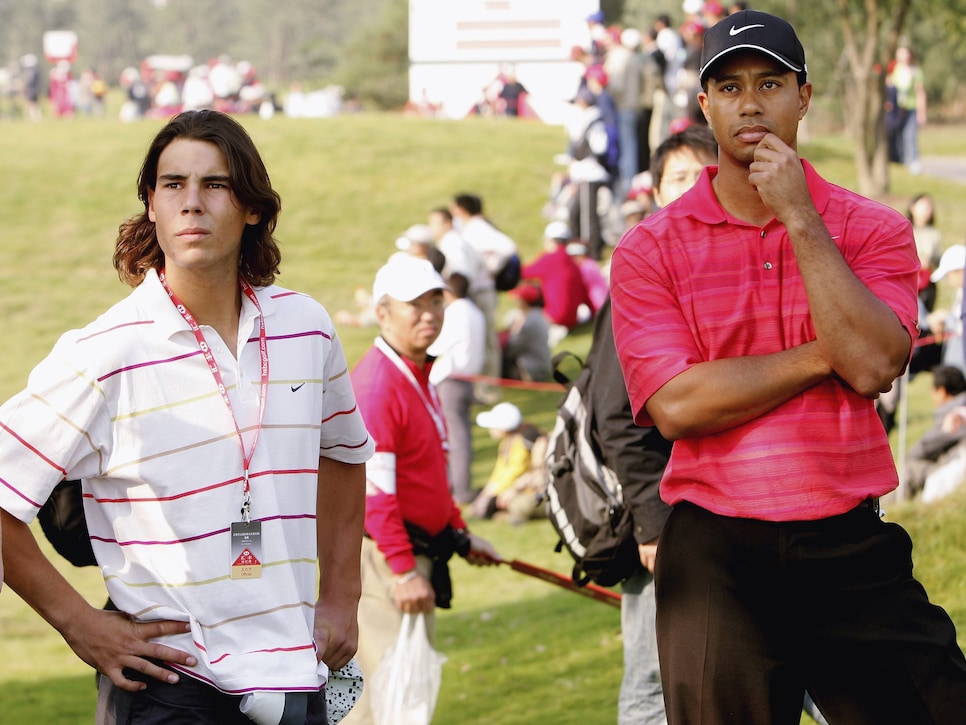 Sometimes life gets in the way of sports. It's a harsh reality, but one we all eventually have to face while standing in a "BACK 2 SCHOOL!!" aisle staring blankly at Post-it notes until the world melts away. Things get even more complex when your life is sports, however. Just ask Rafael Nadal, who had to deal with a pesky Rogers Cup final interrupting Tiger's epic performance at Bellerive on Sunday.
Following his victory over Stefanos Tsitsipas 6-2, 7-6 (come on, there was no way that was going three sets with El Tigre making a charge), Rafa, like every poor golf sap on earth—including the whole of the UK, where the PGA Championship WASN'T EVEN TELEVISED—immediately began swiping through his phone to track his buddy's progress. "What's Tiger doing?" he then asked crowd, who, let's be honest, we're also keeping one eye on the leaderboard as well.
Interestingly enough, Rafa's career arc isn't all that different from Tiger's: Periods of almost unthinkable dominance interrupted by devastating injury. Perhaps that explains why the best athlete in tennis would rather be watching Tiger contend 800 miles away than win himself. Or perhaps it's just a testament to the sheer animal magnetism of the Big Cat on the prowl. Either way, it's good to see we're not alone. See honey, we told you so.