Equipment
PXG GEN6 0311 irons: What you need to know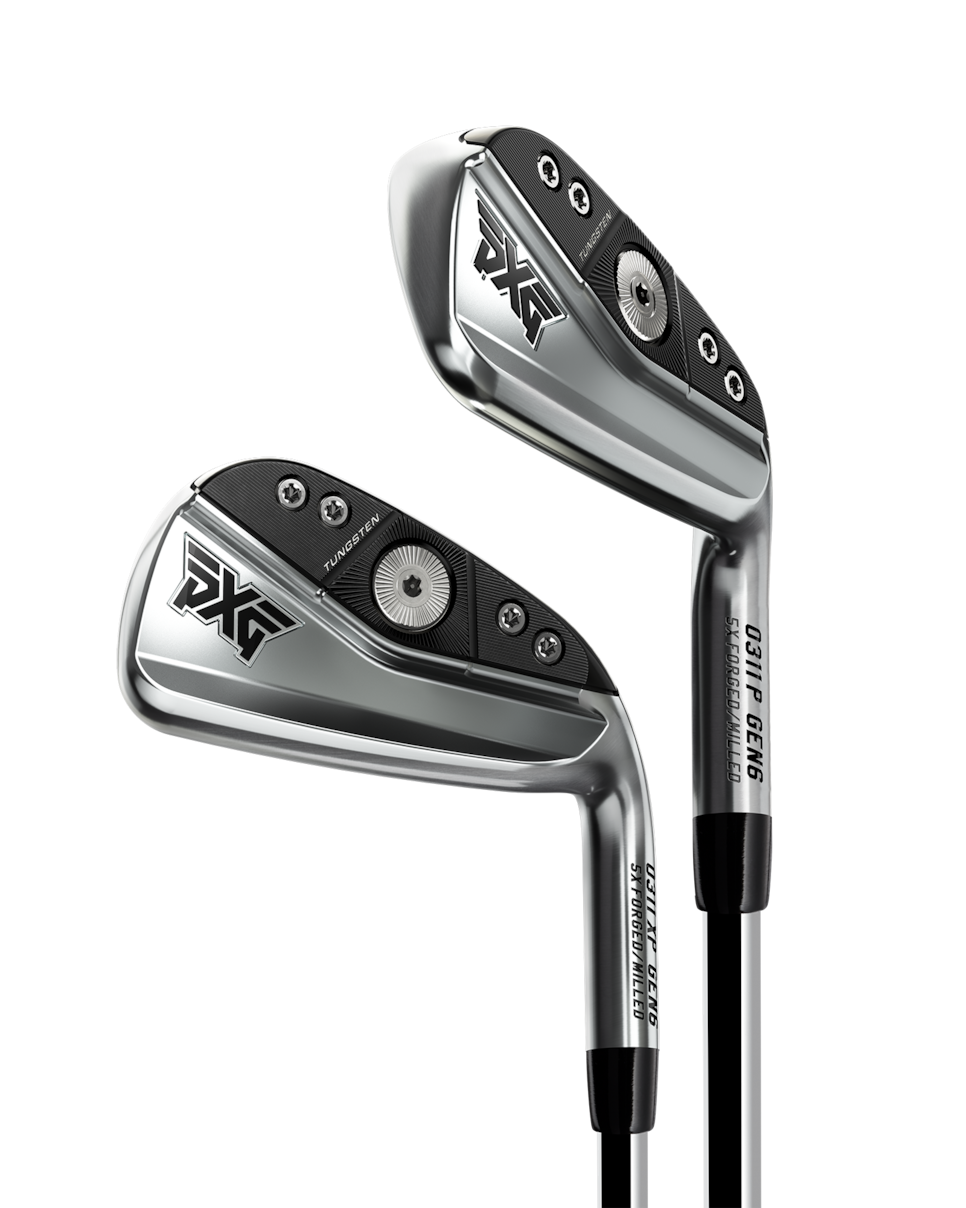 WHAT YOU NEED TO KNOW: The PXG GEN6 irons come in two models: the more compact, less offset P and the more offset, wider soled XP. Each features a newly designed face that's 15 percent thinner than previous models, which is not only a boon to more speed but also saves weight that can be redistributed to create more forgiveness than past irons.
PRICE: $220 per iron. 0311 P (4-iron through gap wedge; 7-iron: 30 degrees; PW: 44 degrees). 0311 XP (4-iron through lob wedge; 7-iron: 27 degrees; PW: 41 degrees).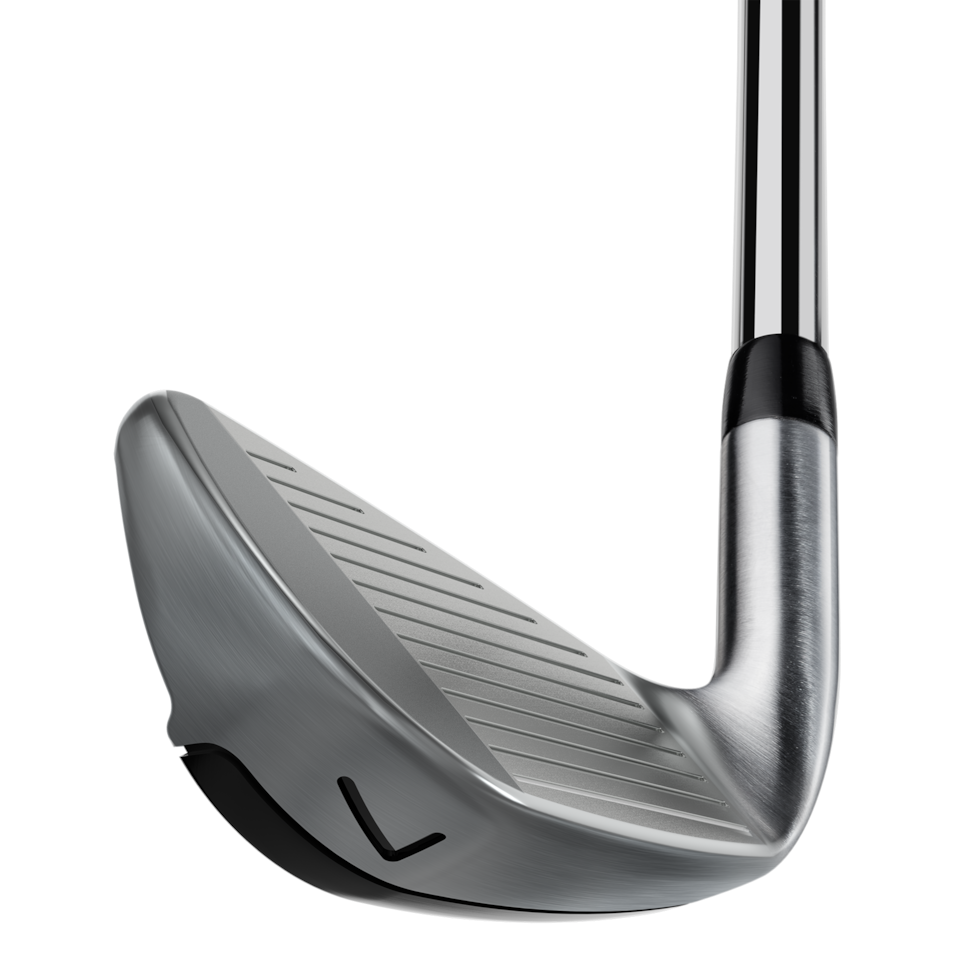 About face: From PXG's first introduction, thin-faced irons have been a hallmark, but this year's pair of GEN6 irons (0311 P, 0311 XP) sets a new standard. The high-strength maraging steel HT 1770 face insert has a base thickness of just 1.27 millimeters (it gets thinner in some areas). That's thinner than a dime. As PXG chief product officer Brad Schweigert tells it, the perimeter of the insert had to be thickened somewhat "or we wouldn't be able to weld it." But how thin the face is remains only part of what helps these new irons generate more ball speed. Another key element is a channel milled into the perimeter of the back of the face that's designed to not only boost ball speed but increase launch angle, as well.
But again, there is more to the way the face that works to generate more ball speed with these irons. A fundamental part of PXG's hollow-body designs has been the polymer filler that supports the face and improves sound and feel. In these irons, that material is known as XCOR2, and Schweigert says it not only provides feel benefits, but contributes to how the face deflects at impact. "The way our face structure is and how it interacts with the core material creates a more consistent response over a bigger area," he said. "So you get basically like a wider sweet spot, and then having it thinner expands that even further. So we're getting better energy transfer and better speed for a wider area away of the face."
Weighting game: The new thinner face not only creates more potential ball speed, it also saves five grams that are further distributed to the perimeter to improve stability on off-center hits. That extra mass finds its way in to a thicker top rail that increases stability for better forgiveness on high and low misses. Then, tungsten weighting low and back further increases each iron's moment of inertia (MOI, or stability on mis-hits). Schweigert said the MOI is 2.2 percent greater on the GEN6 0311 P compared to the GEN5 version, and 3.7 percent greater on the 0311 XP.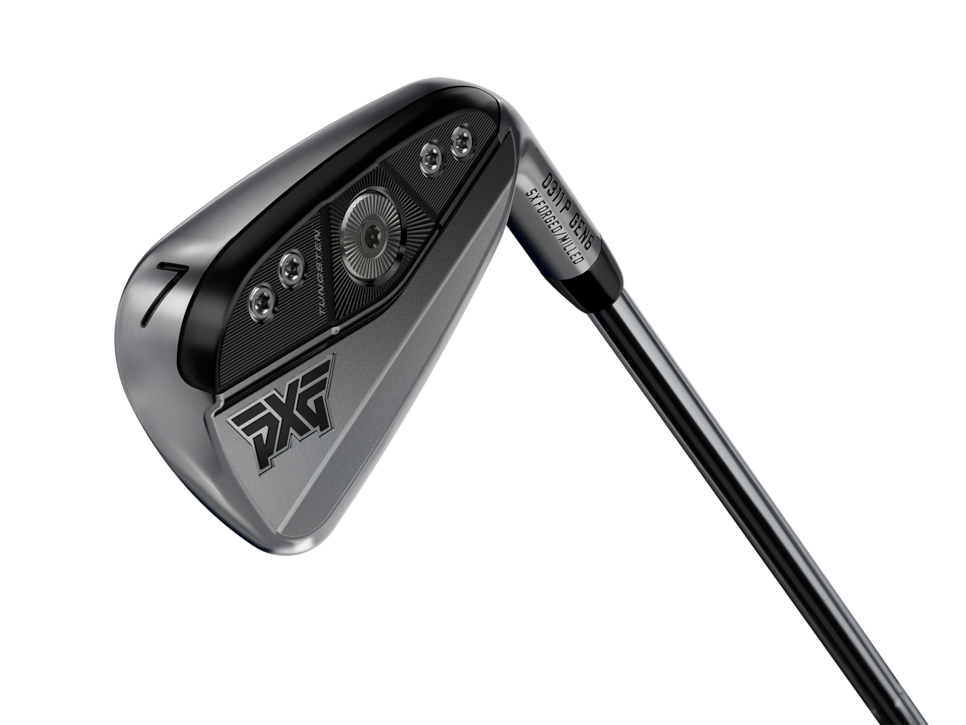 Two choices: PXG trims its lineup of irons in the GEN6 collection to the players' distance 0311 P and the game-improvement 0311 XP. While both feature a body of 8620 steel that's forged five times, they differ in size, sole width and offset. The 0311 XP is larger heel to toe and features about .030 inches more offset per iron (.220 inches offset on the 5-iron) vs. .190 inches on the 0311 P 5-iron).