First Cut
PXG GEN6 0311 drivers, fairway woods, hybrids: What you need to know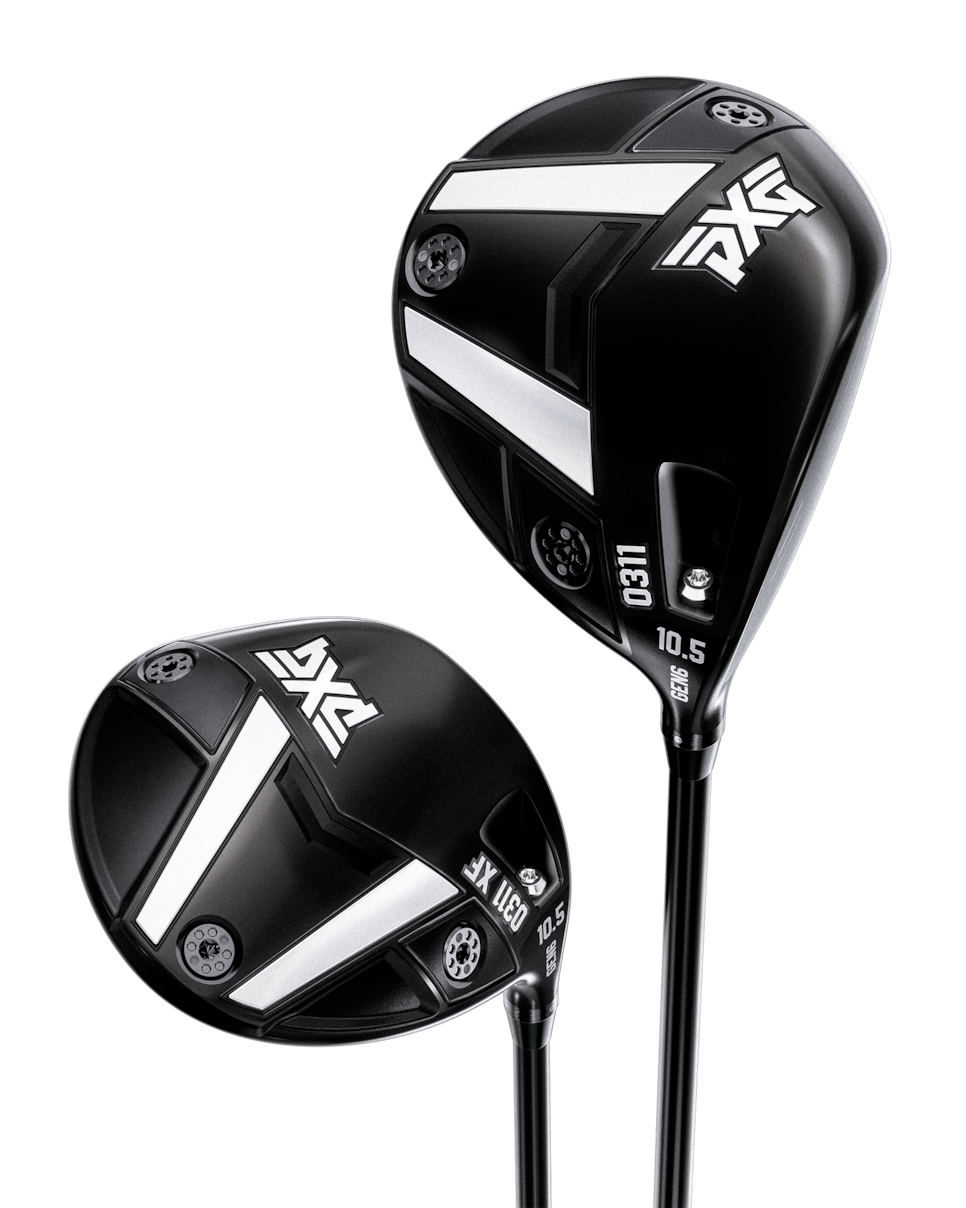 WHAT YOU NEED TO KNOW: The new PXG GEN6 lineup of drivers, fairway woods and hybrids might appear to follow the now-familiar cadence of a standard, compact low-spin 0311 model and a larger-footprint 0311 XF model focused on improving mis-hits. But the new designs seem to have taken a more aggressive turn toward forgiveness across both versions. Case in point: Both the standard 0311 and larger 0311 XF drivers feature a higher moment of inertia, which measures stability on off-center hits. In fact, that number is higher for both models than most any driver was just a few many years ago.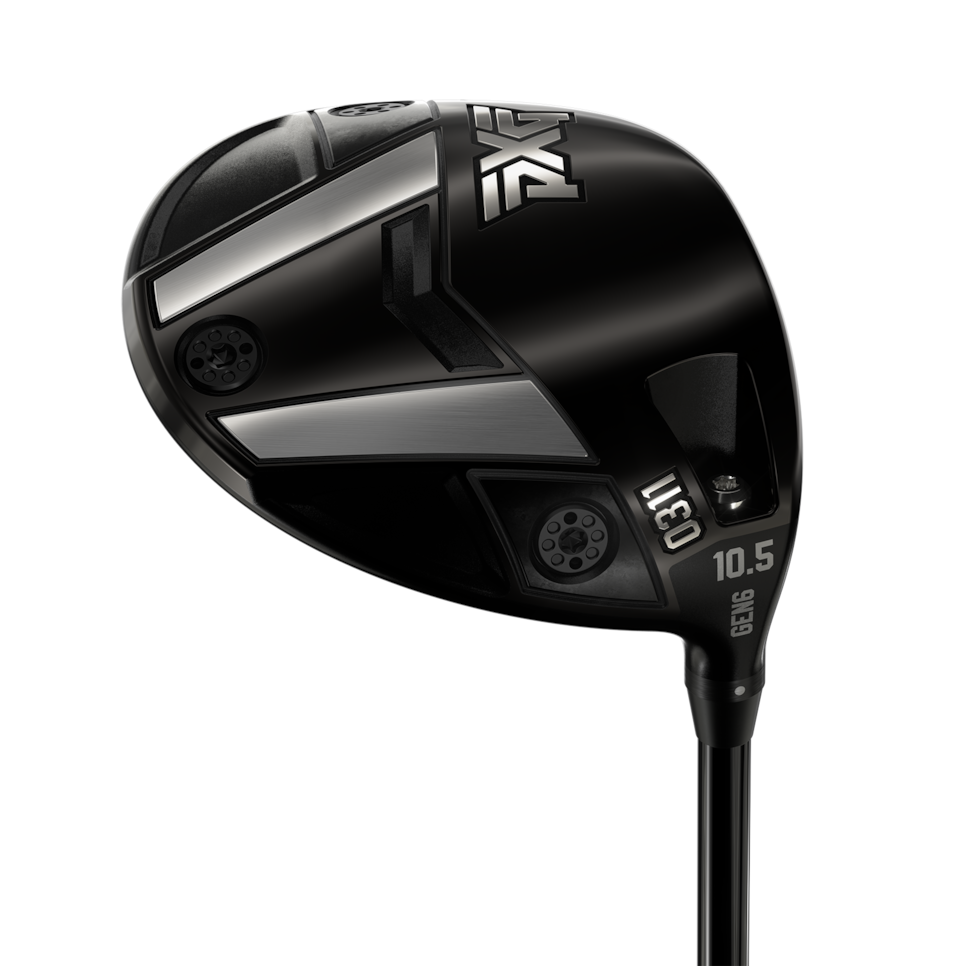 PRICE: Drivers (0311: 7.5, 9, 10.5 degrees; 0311 XF: 9, 10.5, 12), $500. Fairway woods (0311: 13, 15, 18, 21 degrees; 0311 XF: 16, 17, 19, 22), $300. Hybrids (0311: 17, 19, 22, 25 degrees; 0311 XF: 19, 22, 25, 28, 31), $290.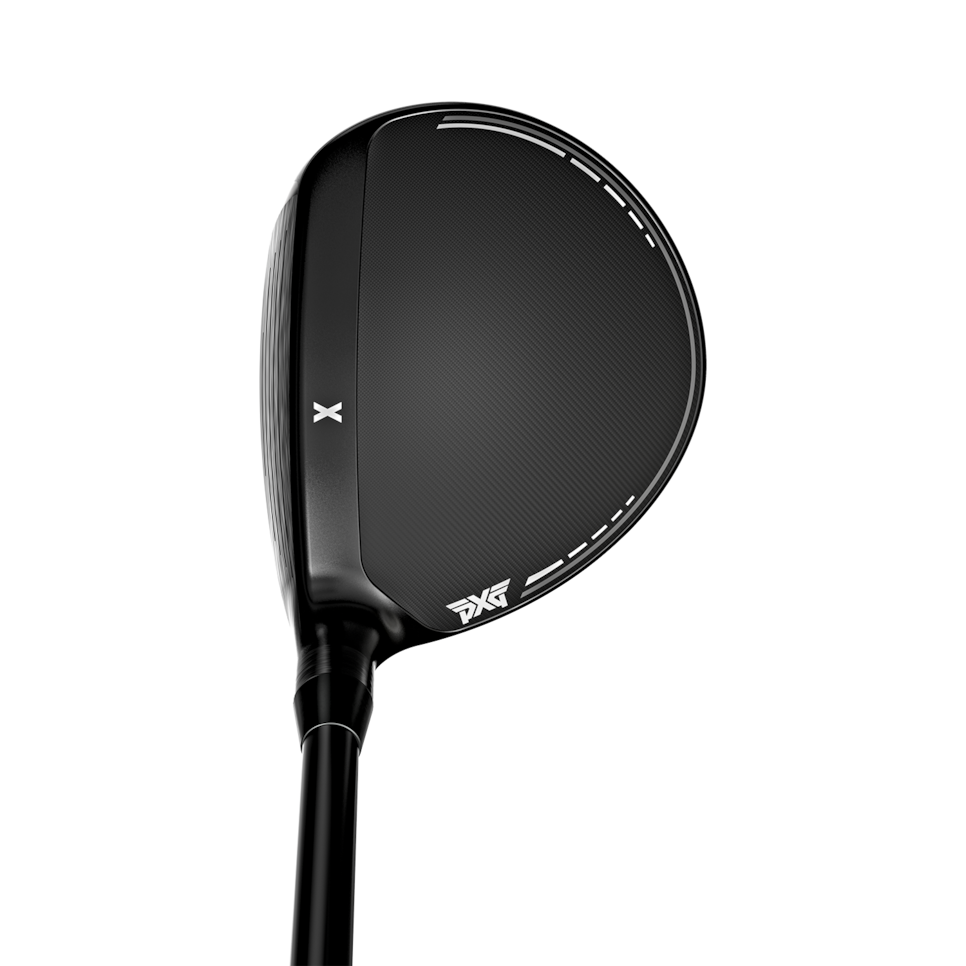 MORE: Everything you need to know about PXG's new GEN6 0311 irons
Forgiveness first: As PXG's chief product officer Brad Schweigert explains, the company's work with tour players has seen a change in attitudes about designs with a higher moment of inertia. Once driven by the thought that a high-stability head was there to help the worst mis-hits, the idea that high-MOI designs really only help bad players is "really not true," he says. "like 100 percent, especially for the fast-speed players of today. At those kind of speeds, you can get a lot of gear effect for a slight mishit off the toe so it has a big impact." In simplest terms, the high speed players need that stability, particularly up and down the face because slight mishits at high speeds lead to mishits that affect their scores. Meanwhile, average golfers benefit from a high-MOI design because their impacts are much worse so the stability leads to less penalizing mistakes.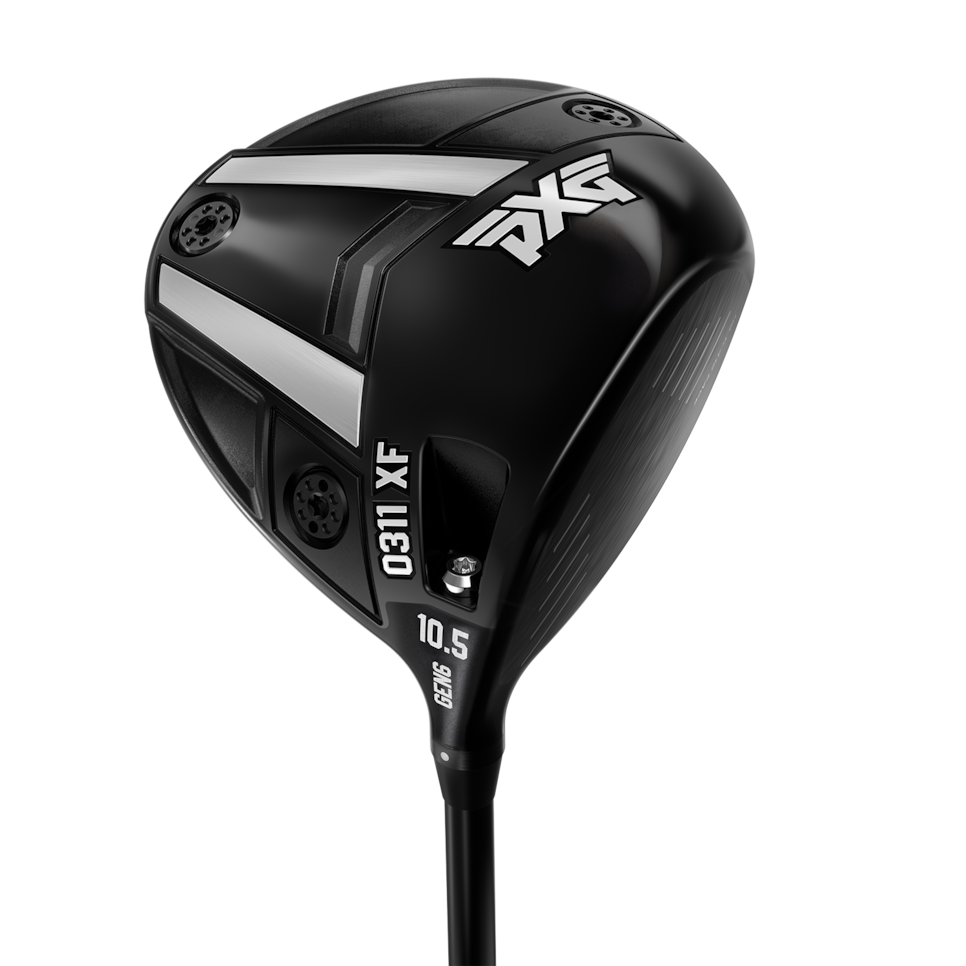 That high-MOI design is made possible through a weight-saving carbon-composite crown on the drivers. The carbon-fiber crown is one-fourth the density of the titanium it replaces.
Forgiveness for your swing, too: The 0311 XF fairway woods and hybrids feature the latest iteration of the railed feature on the sole that was first seen in the company's GEN4 0341 XF fairway woods. Slightly raised from the sole but more centered than in past versions, the rails are designed to smooth turf interaction on swings that catch the ground before the ball. "If you get a little steep and you get behind it, it's going to make that shot a lot better than with a standard style club that doesn't have that," Schweigert said.
Both the 0311 and 0311 XF fairway woods and hybrids also feature the latest update of the company's more squared-off face design. This increases the surface area by making the skirt design more vertical. The 0311 XF fairway woods and hybrids feature larger shapes with wider heel-to-toe area for both more forgiveness and a more confidence-inspiring look at address.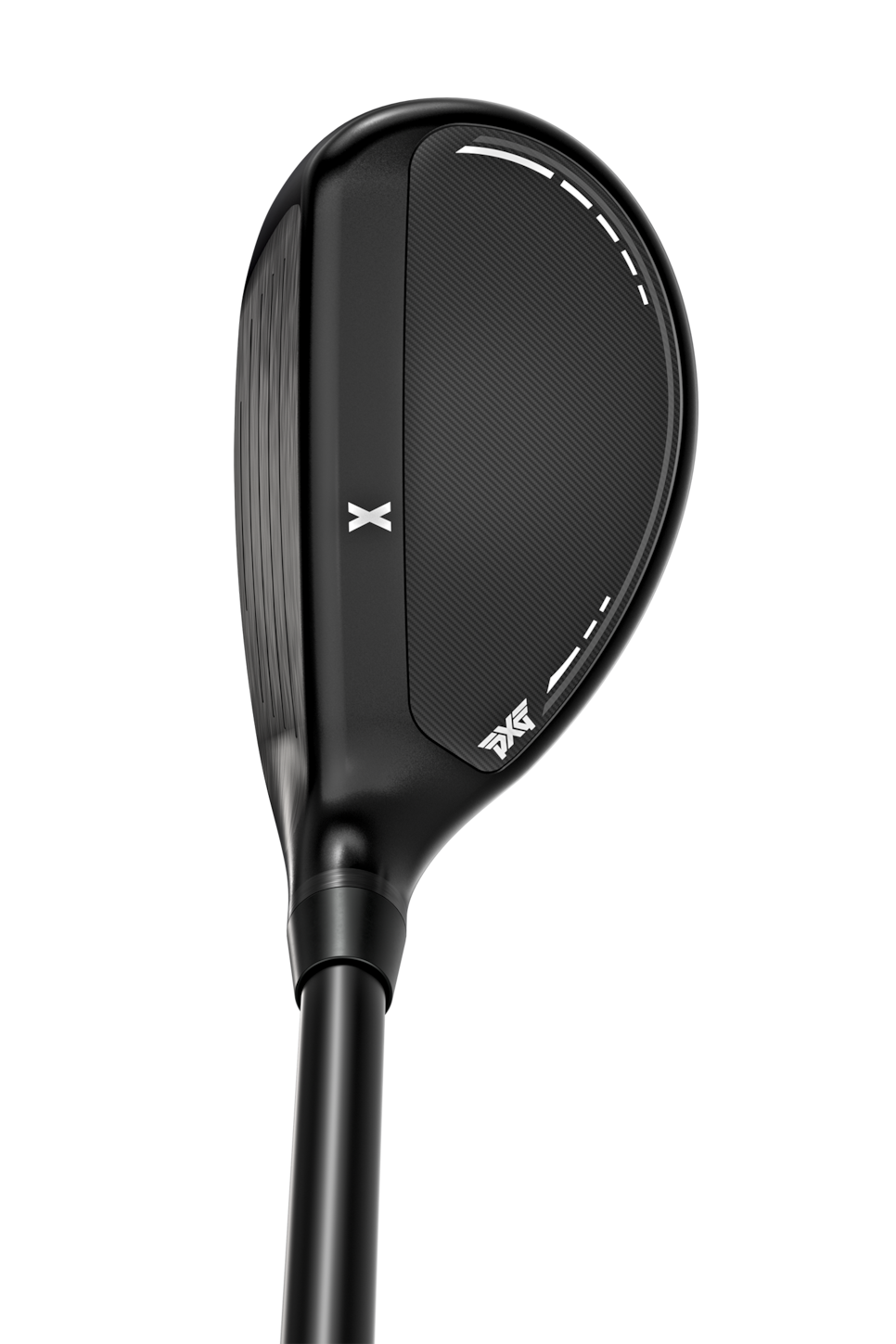 Furthering the forgiveness approach, the standard 0311 fairway woods and hybrids feature a generally flatter sole shape that helps lower the center of gravity and redistributes more mass to the perimeter for increased stability. Also, the centers of gravity throughout the driver lineup are slightly more heelward, lower and deeper. That promotes a slight draw bias with more mis-hit forgiveness and less spin. In addition, sole weights on the heel, toe and rear perimeter of the sole of the drivers, fairway woods and hybrids allow a player to custom weight each club to match up swing and impact tendencies. All the heads also feature an adjustable hosel to tweak loft by plus or minus 1.5 degrees.
Face facts: The drivers, fairway woods and hybrids may display a renewed interest in forgiveness, but they haven't forgotten about far, either. To produce more ball speed, the drivers feature a taller face (about .150 inches on both models) with variable thicknesses to maximize ball speed. Employing an exclusive "Ti 412" alloy like the last few PXG drivers, Schweigert said this new version uses a variable thickness pattern to improve ball speed consistency across the face and avoid getting sections getting too thin in sections way off-center. Those kinds of problems have been a challenge because if there are spikes in how much the face flexes off-center, the only way those can be fixed is to make the center less flexible. That's a non-starter, Schweigert said. "The way we approach our variable face geometry is not only just trying to get as much speed but also avoiding any kind of off center spikes," he said. Meanwhile, the fairway woods use a high-strength, maraging HT 1700 steel face insert that is .080 inch thick, or six percent thinner than the GEN5 fairway woods.