Keep Your Friends Close...
A PSG women's player was attacked, her legs beaten by a metal bar, and now her rival teammate is under arrest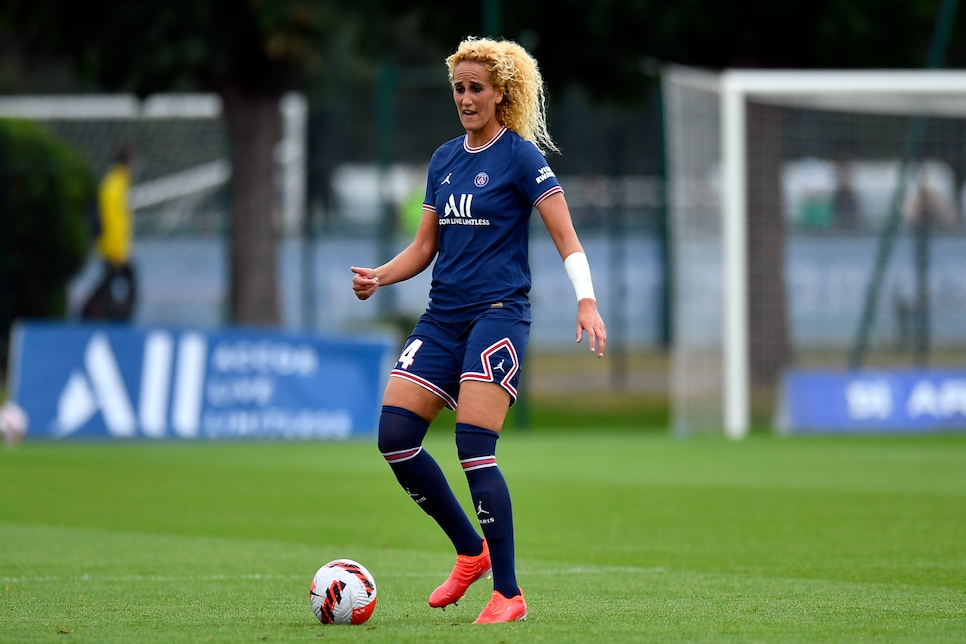 In January 1994 at the U.S. Figure Skating Championships in Detroit, Michigan, figure skating phenom and Olympic hopeful Nancy Kerrigan was attacked. Repeatedly stuck in the legs by a collapsible baton, Kerrigan suffered a bruised kneecap and quadriceps tendons, rendering her unable to compete at the pivotal Olympic qualifying tournament. "Why me? Why now?" she sobbed as cameras captured the entire twisted scene. Then came one of the most sordid twists in sports history:
The attacker, Shane Stant, was hired by the ex-husband of rival Tonya Harding to carry out the assault. If this sounds like something out of a movie, well, that's because it is.
The story is so horrifying it's hard to believe and so calamitous for those involved that it's even harder to imagine it happening again, but if reports out of the biggest soccer club in France, Paris St. Germain, this week are accurate, it unfortunately might have.
According to the New York Times, last week the PSG women's team, last year's Division 1 Féminine champions, had dinner with club officials at a restaurant in central Paris. After the dinner, new signing Kheira Hamraoui accepted a ride home from fellow midfielder Aminata Diallo. Both lived in the same neighborhood, a third player joined them, no one raised an eyebrow. But that's where the story takes a Kerrigan-esque turn. Here's how the Times tells it:
"As the car approached Hamraoui's house around 10.30 p.m., however, the journey took a menacing turn. Two masked men emerged from the darkness and dragged Hamraoui out of the passenger seat. Then, according to news media reports later confirmed by the French police, the men beat Hamraoui with a metal bar for several minutes, paying particular attention to the part of the body she most needed to play for one of Europe's most successful women's soccer teams: her legs.
When the beating ended, the men ran off. Diallo, who had been restrained, was apparently unharmed."
On Wednesday morning Diallo was arrested in relation to the case. French law enforcement did not definitively link Diallo to the assault, but French soccer bible L'Equipe pointed out that Hamraoui was direct competition for Diallo in the heart of PSG's midfield and suggested that Diallo may well have played a Tonya Harding-like role in the attack.
Needless to say, this is terrifying (and deeply unsavory) stuff, and we hope that Hamraoui makes a full and speedy recovery. There's no light to be made of something like this, but it is worth watching to see how the saga unfolds … or you can just wait for the movie.