Bermuda Championship
Pro with terminal cancer misses cut in PGA Tour debut, returns focus to 'just trying to live as long as I can'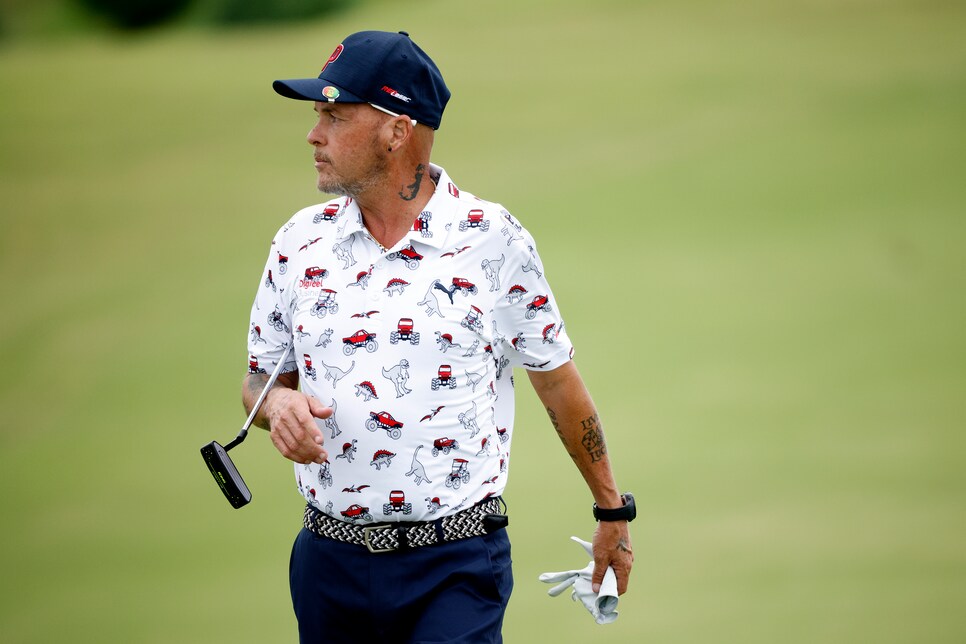 No matter how his PGA Tour debut went this week, Brian Morris faced a sobering reality: Come Monday, he'd be back at the hospital.
So if anyone could take a couple rough rounds in stride at the Butterfield Bermuda Championship, it was the 53-year-old head pro at nearby Ocean View Golf Course. Having Stage IV cancer will put a lot of things in perspective, including a distant missed cut.
"To be honest with you, from the first hole, the initial hole to right now it's been such a ride," Morris said after shooting rounds of 89 and 92 at Port Royal Golf Course. "Like it's been so many cool people that I haven't met before, and I mean that from people who work for the tour, people who know events, you know, everybody's just been so cool to me, man. It's been absolutely amazing. I'll never forget this forever."
Earlier this week, PGATour.com's Helen Ross wrote a fantastic piece on Morris, who had surgery to remove a malignant brain tumor two years ago, but since learned the cancer had spread to his esophagus, stomach and neck. Because of his various treatments, Morris has a hard time standing for more than half an hour, which is why he was allowed to take a cart this week.
High winds wreaked havoc for parts of the first two rounds, even causing Matt Fitzpatrick to say he was "scared to death" of an 18-inch putt on Thursday. But Morris has been fighting something much scarier the past couple years—and while he's been touched by all the new support he's receieved, he also hopes his story can help others.
"I hope I inspire people, a lot of people, because it's such a rough journey, man," Morris said. "This is the hardest thing. And I'm not talking about golf, I'm talking about this battle. You know, it's the hardest thing ever. To be able to do this is amazing."
After that amazing week, though, the focus returns to the battle.
"Just back at it, you know?" Morris said. "Back to the hospital on Monday, got my chemo. Just try to live as long as I can."