Tough Days At The Office
Matt Fitzpatrick says it's so windy in Bermuda he was "scared to death" of an 18-inch putt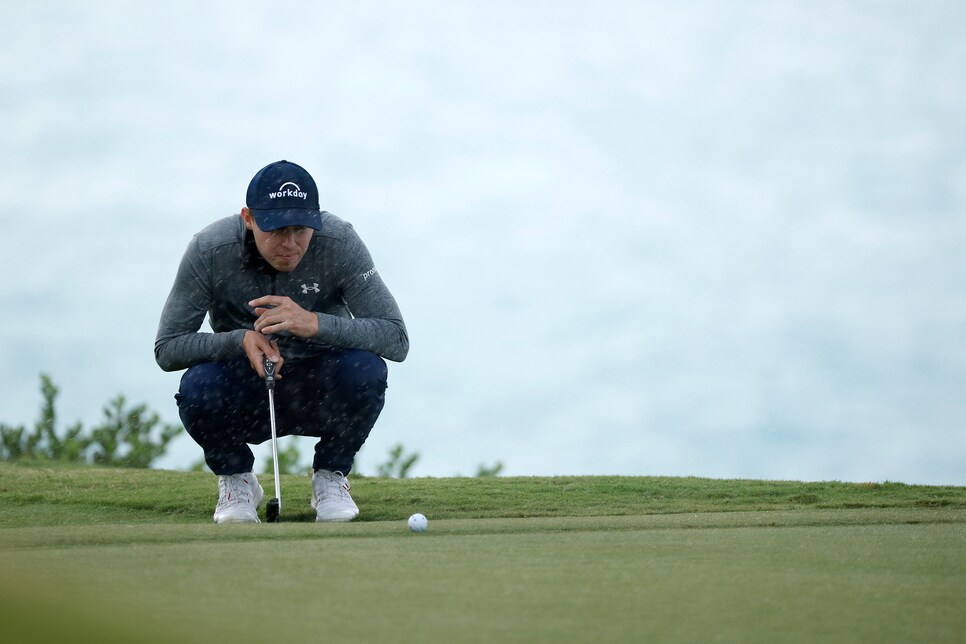 Death, taxes, and Matt Fitzpatrick playing well in difficult conditions.
We've come to expect the Englishman to grind out good rounds on bad weather days, and he delivered once again with an even-par 71 to open the Butterfield Bermuda Championship on Thursday. But the 27-year-old who has played all over the world experienced something he'd never quite felt during the first round.
He was "scared to death." Of a tap-in.
Following his latest gritty effort, Fitzpatrick described his final two putts on the ninth hole at Port Royal Golf Club. After a brilliant approach left him with just five feet for birdie, he described a harrowing two-putt for par.
"Yeah, five foot for birdie and a foot and a half for par and, yeah, I was scared to death of it," Fitzpatrick told reporters after. "I honestly didn't know what to do, I've never had a putt like it."
Fortunately for Fitzpatrick, he made the putt to mercifully get into the clubhouse at even par. It doesn't sound like much, but it's one of the best scores posted so far on a day that featured a brief wind delay. This, following the cancellation of Wednesday's pro-am due to "dangerous wind gusts."
Fitzpatrick entered this week as the betting favorite, according to some sportsbooks. Mainly because of a weak field, and probably in part due to the seven-time European Tour winner's reputation as a great bad-weather player. But there's bad weather, and then there's this.
"No, this is the hardest wind I've ever played in," said Fitzpatrick, who is still searching for his maiden PGA Tour victory. "You see winds like this, but normally you don't play in them. This was the hardest wind I've ever played in."
And the Ryder Cupper provided an example of just how difficult conditions were:
"I absolutely ripped a drive on 7," Fitzpatrick said. "People are going to laugh at this because they probably think it's my normal tee shot, but anyway, I ripped it and it went 245. That's—I think my season average last year was like 295. Just shows you how strong it is."