News
Pro battles for tour card despite immigration, hurricane and family issues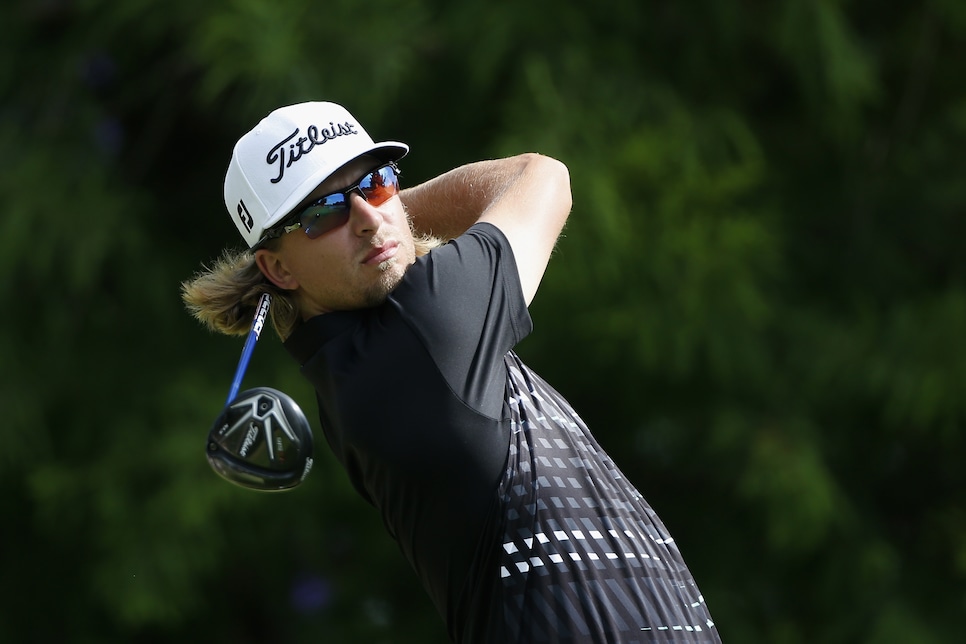 The Web.com Tour Finals provide many gut-wrenching stories. From Hunter Mahan to Keith Mitchell to Martin Piller, this year's tour-card push is no different. But of all the narratives that tug on your heart strings, Roger Sloan's plight takes the cake.
Sloan, who enjoyed a brief stint on the PGA Tour in 2015 but has spent the past two years on the Web circuit, is back in the Finals, finishing 53rd on the tour's money list. He struggled in Day 1 at the Nationwide Children's Hospital Championship in Columbus, shooting a six-over 77. In the 30-year-old's defense, he was a tad distracted.
Sloan's wife, Casey, is weeks away from delivering the couple's first child. Any expecting father would be nervous in this situation, a feeling amplified when apart from his wife on the road. To make matters worse, the Sloans are based in Houston, which is still battling the effects from Hurricane Harvey. Though their house is fine and Casey is with friends, that Roger's been unable to fly home has added a sense of detachment.
And then there's this: On Tuesday of the Finals, Sloan, who is a Canadian, has a meeting with U.S. Immigration to obtain a green card, one that will allow him to continue to chase his dream. Despite the work conflict, it can't be rescheduled.
The Web.com Tour Finals are nerve-wracking as is. That Sloan has to deal with these distractions on top of the grind inside the ropes is borderline cruel. To his credit, Sloan is not letting it be a handicap or excuse.
"There are plenty of things to distract me from getting a PGA Tour card," Sloan told TSN, "but at the same time a lot of things that motivate me to play really good golf.
"I'm confident that if I just play my golf, at the end of four tournaments we're going to be right where we need to be."
Sloan's in a bit of a hole as the final four-event stretch begins. However, if he can regain his tour card -- while simultaneously obtaining a work visa AND welcoming his first child into the world in the face of Harvey's destruction -- it would be the story of the golf season.