News
Web.com Tour bubble boy Keith Mitchell bounces back in fantastic fashion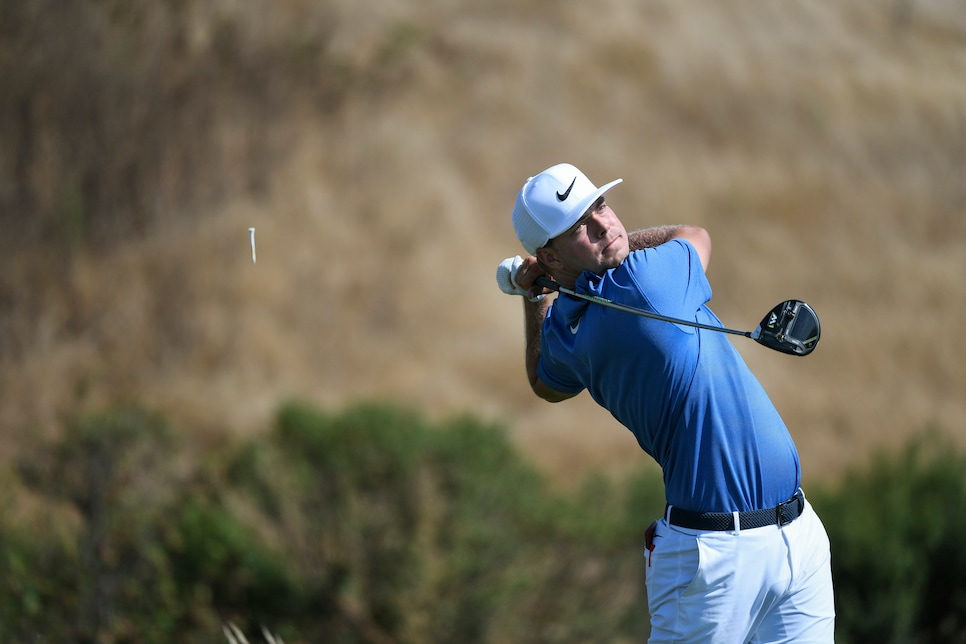 Four days after suffering one of the most painful finishes on a golf course of 2017, Keith Mitchell had arguably the year's biggest bounceback. Mitchell, this year's bubble boy when it came to earning a PGA Tour card through the Web.com Tour's regular season money list, opened with a Thursday 65 to grab the early lead at the Nationwide Children's Hospital Championship, the first event of the Web.com Tour Finals.
"It's just motivation," Mitchell told Web.com Tour's Kevin Prise after his round when asked about his mindset after last week. "It's really tough what I went through, what we went through. But the more you put yourself in those situations, the better you're going to handle yourself next time. You can't really prepare for that, you can't practice for that, so I'm really excited to get that under my belt. Hopefully, I'm stronger and tougher now and we can use that experience in the Web Finals and in the rest of my career."
Mitchell was paired with Roberto Diaz, who wound up earning the coveted 25th card when Mitchell parred the final two holes of last week's WinCo Foods Portland Open in disappointing fashion. Mitchell first missed a six-footer on 17 and then on 18, thinking he needed an eagle, missed the green on the par-5 18th with his second shot and played an aggressive chip shot that raced by the hole and set up a lengthy birdie try that he couldn't convert. But Mitchell and Diaz shared a nice moment on the course on Thursday:
Mitchell described the final few holes last week as "The most stressful I've ever been. … There were a couple shots out there I was almost numb. It's really, really, really disappointing." And it was hard to shake off what happened.
"I stayed up all night until 5 a.m. watching the coverage. I think I was hoping maybe the guy out there would do something different," Mitchell said. "I didn't really sleep at all that night, thinking about it and all the scenarios that could have happened, but I think it's good for me in the long run."
But the 25-year-old University of Georgia product still has a great shot at earning his PGA Tour for the first time. Started in 2013, the Web.com Tour Finals is a four-event series in which an additional 25 PGA Tour cards are given out (those who have already earned their cards can still compete to improve their status for next season) to the top 25 money earners in the four tournaments. The field for the four events is made out of the top 75 on the Web.com Tour money list and 75 more players from the PGA Tour (No. 126-200 on the FedEx Cup list).