Ready made rivalry
Presidents Cup 2022: Justin Thomas is as hard a 'no' as 'no' can get on a PGA Tour vs. LIV Golf team match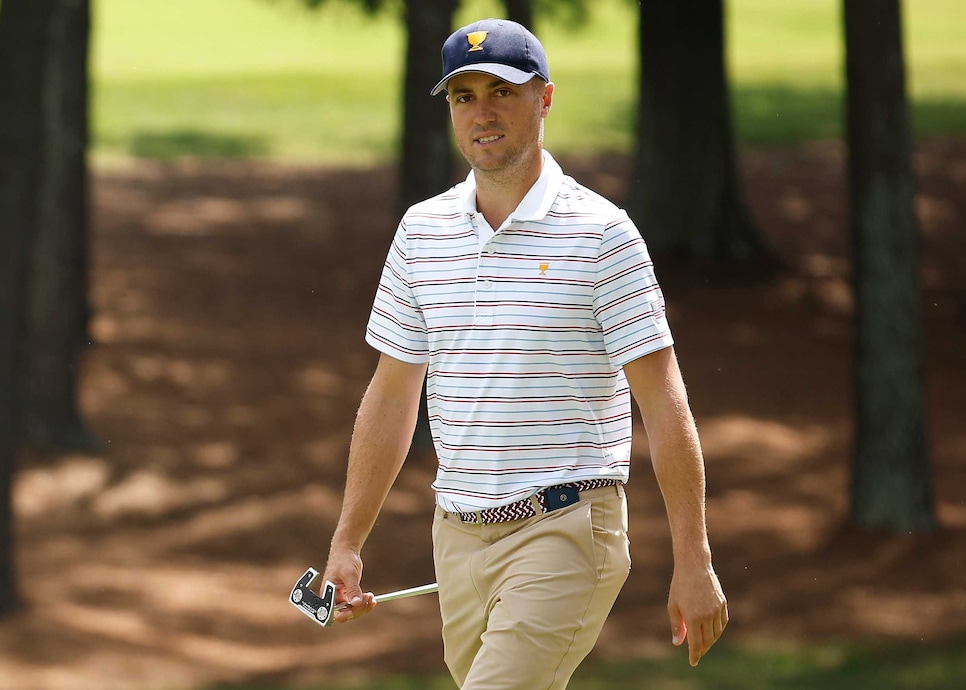 CHARLOTTE — An idea that has been bandied about by several notable members of the golf cognoscenti, among them longtime television broadcaster Gary McCord, is a call for a third men's team match-play event. This one would feature PGA Tour players against LIV Golf series players.
"You talk about a real rivalry, one that would have real animosity, and that would be it," McCord said recently to Golf Digest.
Justin Thomas, who has quickly become a stalwart of U.S. Ryder Cup and Presidents Cup teams, loves the idea about as much as a plugged lie in a bunker. Actually, it sounds like he would take plugged lies all week at Quail Hollow Club in the 14th Presidents Cup rather than appear in a match against peers who have defected to the Saudi-backed league.
Asked if he would consider competing in such an event, Thomas bluntly said, "No. Don't see the need to."
One of the more outspoken players on behalf of the PGA Tour, Thomas, in his facial expression and body language, could not have looked more disinterested in the prospect. Thomas famously said in May to players thinking of jumping to LIV Golf, "Look, if you want to go, go."
He wasn't feeling any more inclusive on Tuesday about sharing a fairway with the departed. "They're more than happy doing what we're doing, and we're doing great what we're doing," he said. "So just don't see the need for it."
Though he agreed with Thomas in principle, Billy Horschel, a rookie on the U.S. team this week and another outspoken supporter of the PGA Tour (he's a member of the Player Advisory Council) was more open to the question. And he hinted that it's something players have talked about among themselves.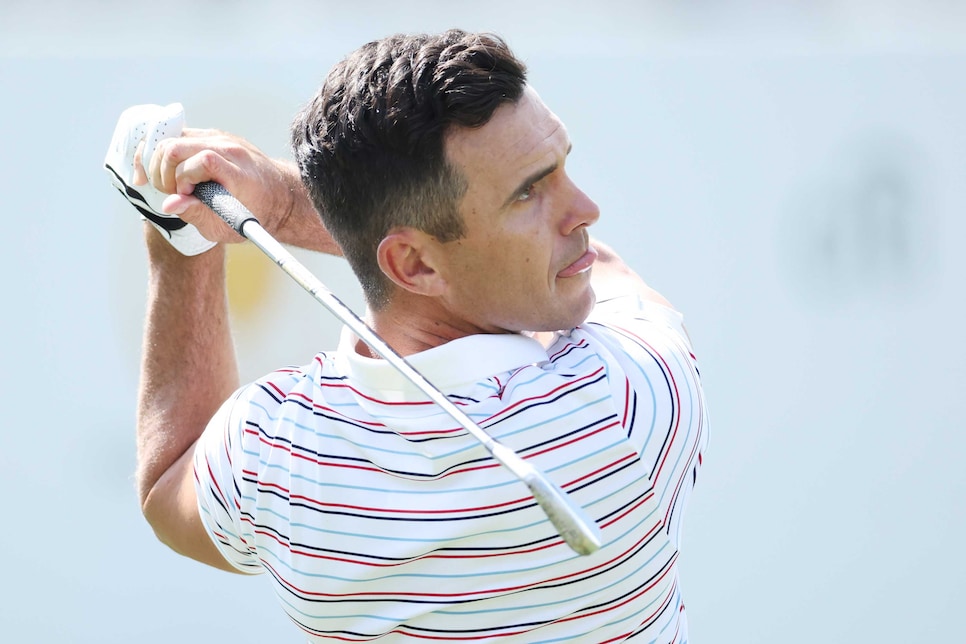 The competitor in Billy Horschel likes the idea of a match against LIV golfers, but he questions the upside for the PGA Tour
Warren Little
"There was this conversation, I don't know when it was, and it was discussed," Horschel said. "Yeah, I wouldn't mind playing in it, but at the same time, you've got to look at things. What would the PGA Tour benefit from that? Nothing. If we win, we're supposed to win. If we lose, it looks bad on the PGA Tour. So it's really a lose-lose for the PGA Tour in that situation, and LIV's got everything to gain from it."
Still, he said he would welcome the opportunity.
"As a player, we're all competitive, and I have great relationships with a lot of those guys and I would love to compete with them," Horschel said. "I was looking forward to playing the Presidents Cup and maybe getting paired against Cam Smith, who's a really good friend of mine. If somehow there was a little LIV-PGA Tour competition, I would love that. I would love to play against Cam Smith or one of my good friends, Ian Poulter or something like that."