The Loop
Presidents Cup 2017: The WAGs of the Presidents Cup
Let's face it, you'll notice the wives and girlfriends (WAGs) while watching this week's Presidents Cup. They'll be cheering on their significant others while wearing matching outfits, and NBC/Golf Channel's cameras will find them. A lot.
So in the interest of saving you time looking up who all these lovely ladies are, we've taken on this arduous task for you. Here's a rundown of the two teams' rosters with an emphasis on their biggest supporters.
Paulina Gretzky (Dustin Johnson)
No, we didn't put her first because we like her the best. It's because her fiance finished No. 1 in the U.S. point standings. We swear. Say what you will about the Instagram star, but you can't accuse Paulina of being unpatriotic.
Annie Verret (Jordan Spieth)
Jillian Wisniewski (Justin Thomas)
Tori Slater (Daniel Berger)
Jena Sims (Brooks Koepka)
These WAGs really love their country. Although, this probably won't be one of the matching outfits you see this week at Liberty National.
Brittany Kisner (Kevin Kisner)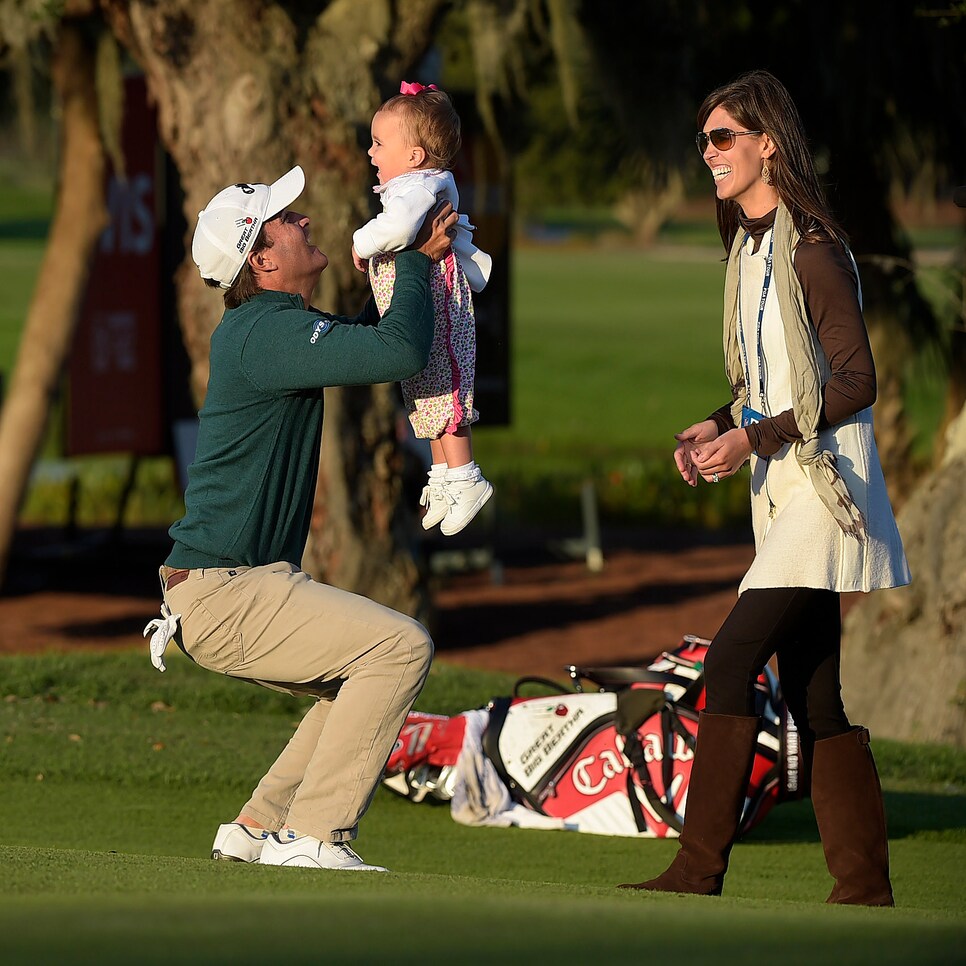 Justine Reed (Patrick Reed)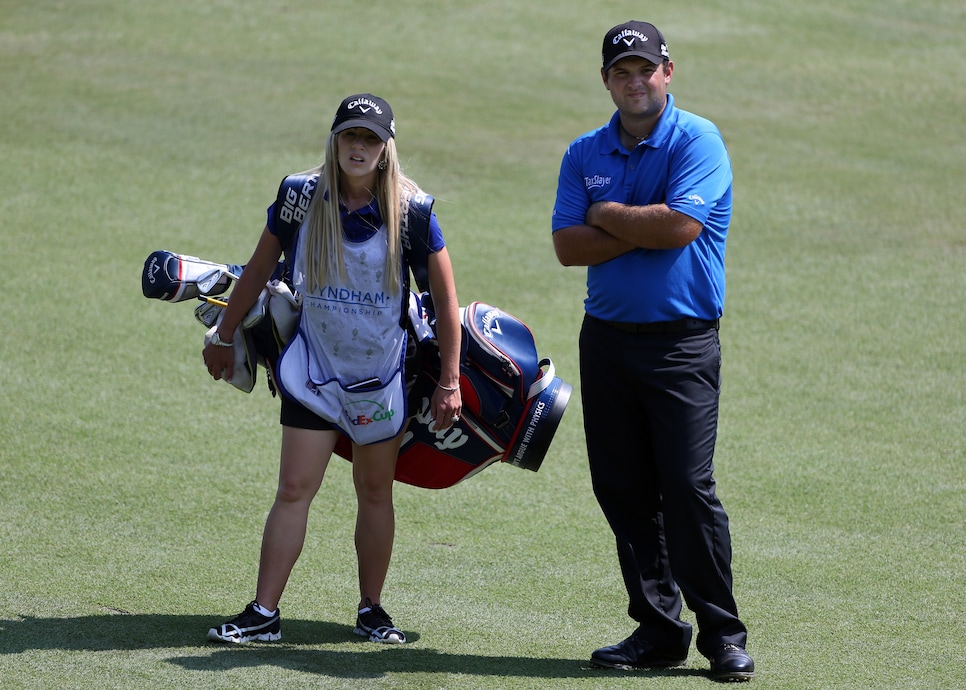 The best caddie of the bunch, Justine was on the bag for her husband's first PGA Tour win at the 2014 Wyndham Championship.
Sybi Kuchar (Matt Kuchar)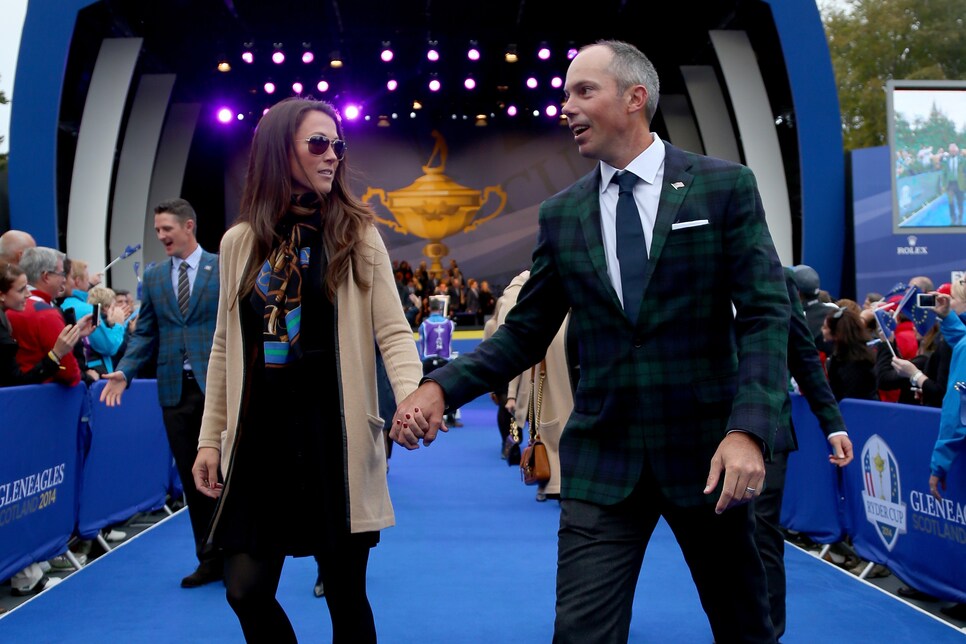 The best tennis player of the bunch, Sybi and Matt once teamed up to win the consolation bracket of the USTA National Husband/Wife Doubles Championship.
Elizabeth Chappell (Kevin Chappell)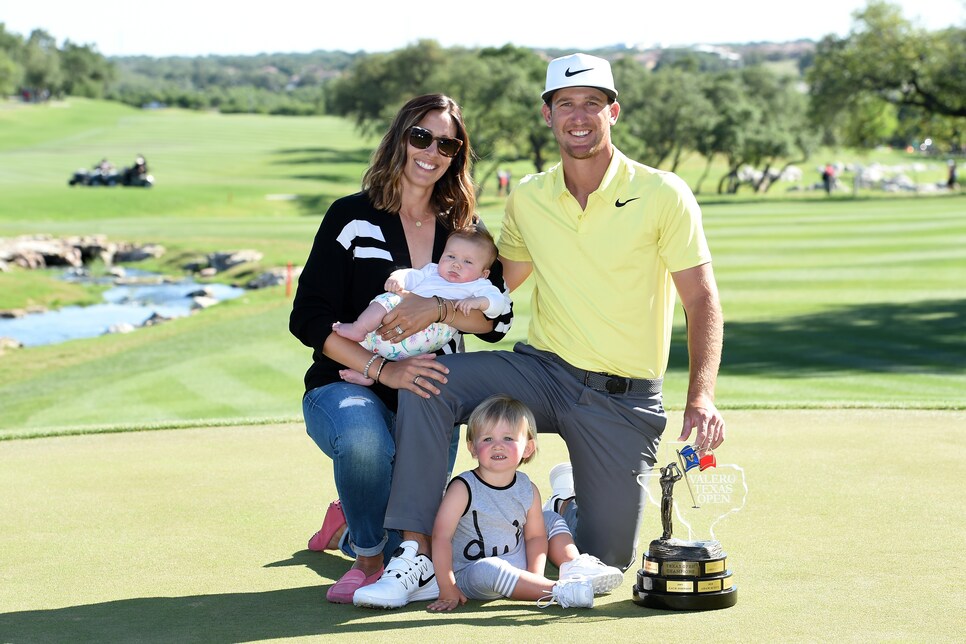 Stacy Hoffman (Charley Hoffman)
Amy Mickelson (Phil Mickelson)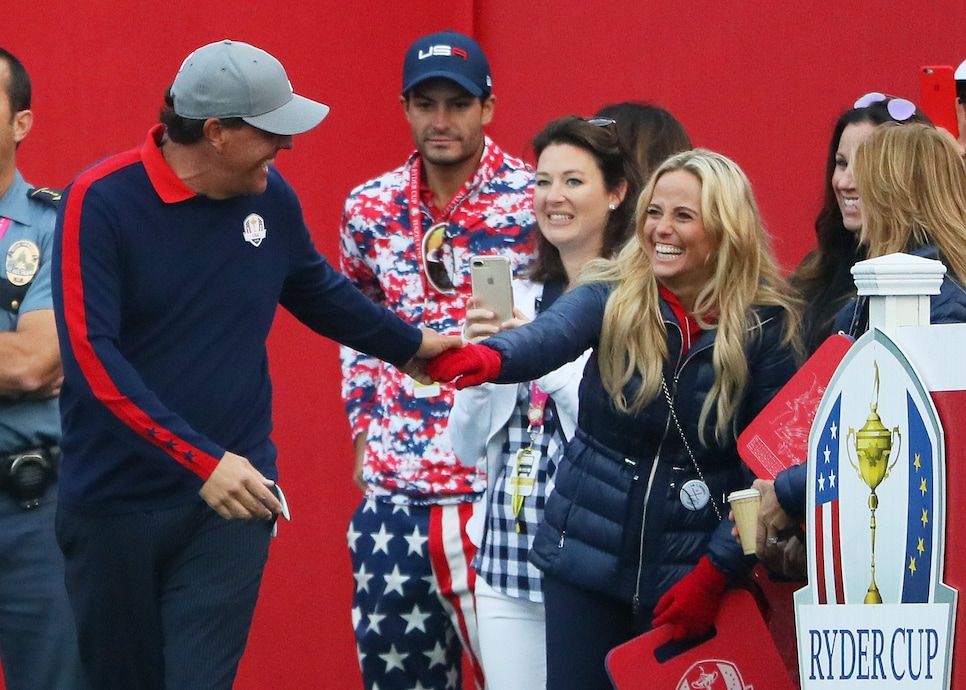 Amy is the unofficial team mom. And just like her husband, no matter how many of these team events she goes too, Amy always seems to enjoy herself.
Mrs. Matsuyama (Hideki Matsuyama)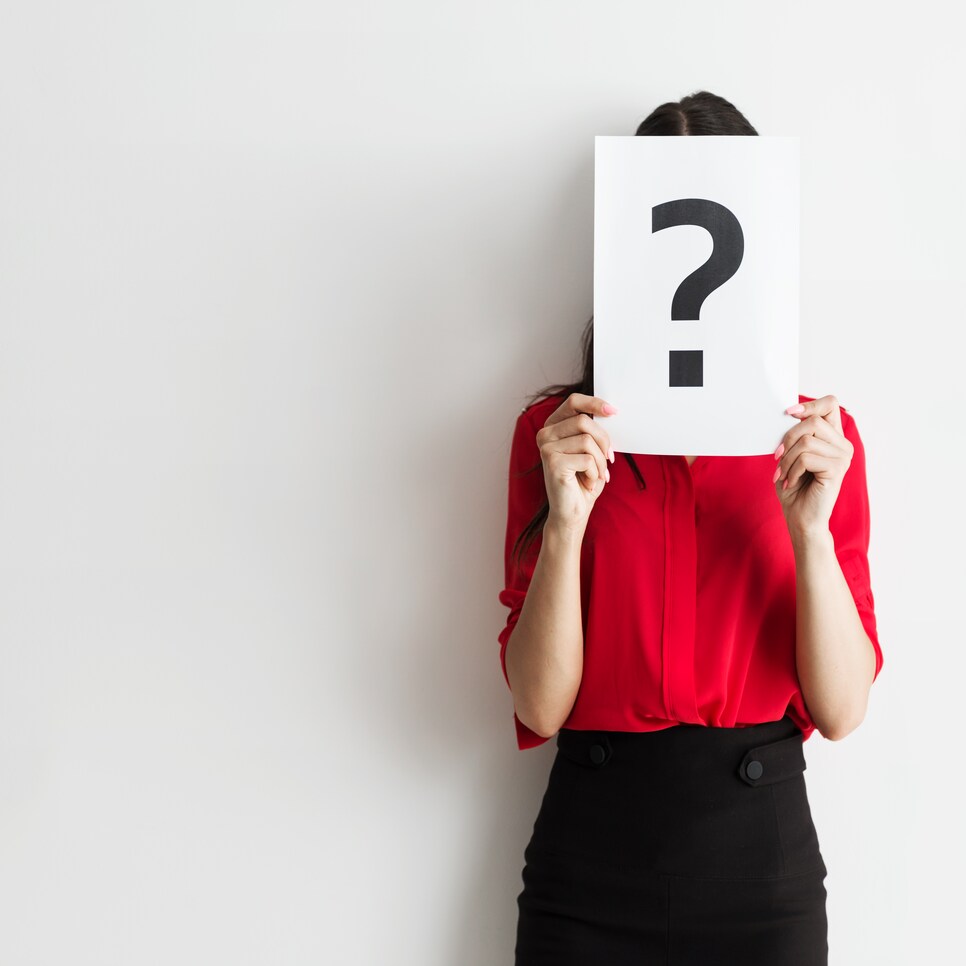 No one knows anything about Matsuyama's wife, other than she exists. We think. No one even knew the couple had their first kid until Matsuyama revealed the news months later. Considering how closely followed Hideki is by the Japanese press, it's amazing he's been able to keep his private life so private.
Now you have a conversation starter if you happen to cross paths with Ellie this week.
Marie Kojzar (Adam Scott)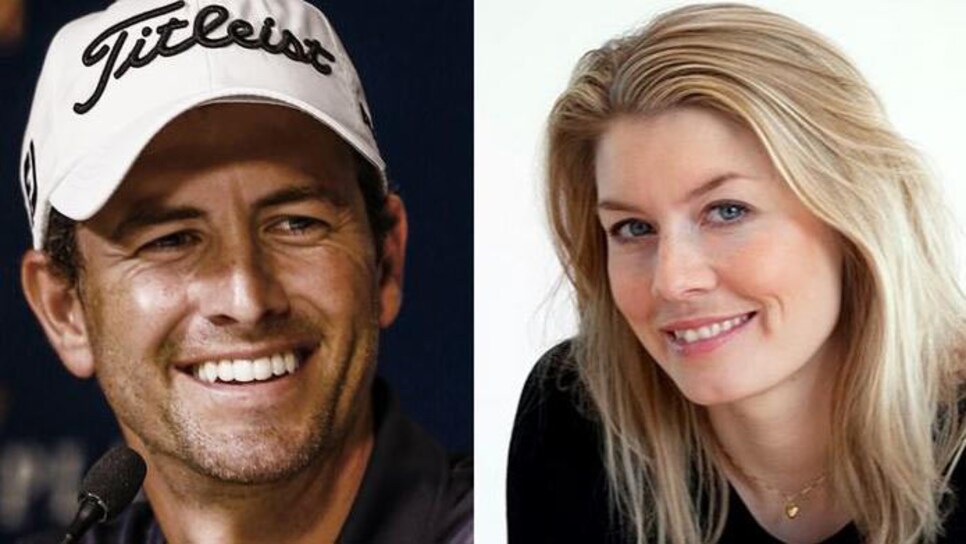 Marie isn't spotted at many tournaments and she just had the couple's second child in August, so don't expect to see her at Liberty National.
Nel-Mare Oosthuizen (Louis Oosthuizen)
Apparently, the couple were the only people rooting against Rafael Nadal in the 2017 U.S. Open final. So they're used to being outnumbered in the New York area.
Audrey Leishman (Marc Leishman)
Audrey survived a scare with toxic-shock syndrome in 2015. Just a hunch, but that will come up just a few times during NBC/Golf Channel's coverage.
Rosalind Schwartzel (Charl Schwartzel)
Rosalind is Justin Rose's second cousin and a former ranked tennis player in South Africa. Looks like they need to set up a match with the Kuchars!
Nieke Coetzee (Branden Grace)
(Would you like to date) Si Woo Kim(?)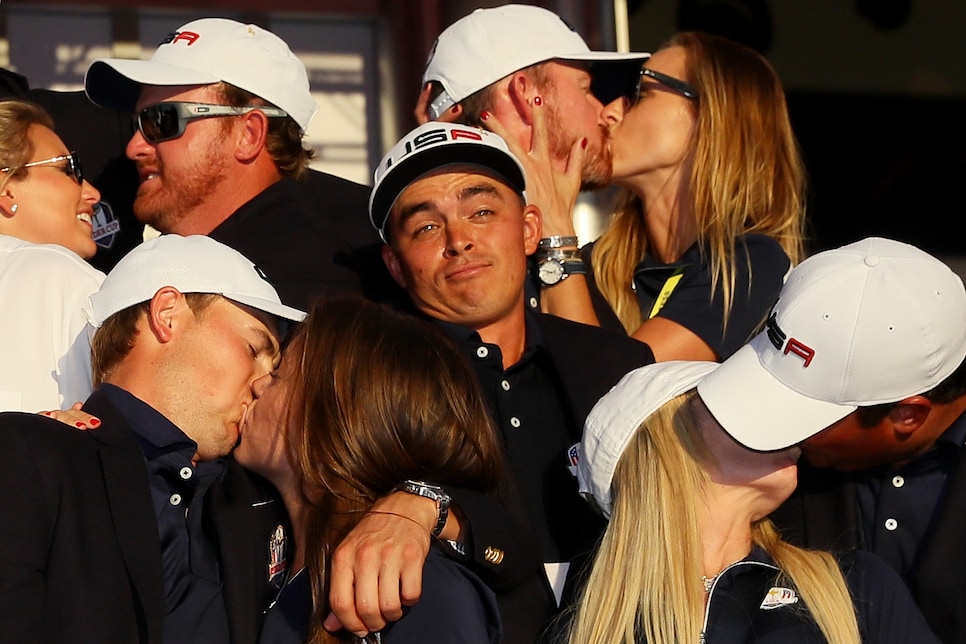 Another mystery, although, like Rickie Fowler at last year's Ryder Cup, it appears the reigning Players champ is the only bachelor at this year's event. Don't worry, Si Woo, at 22 you've got plenty of time to find love. Just look at Rickie.
Hildegard Struppek (Jhonattan Vegas)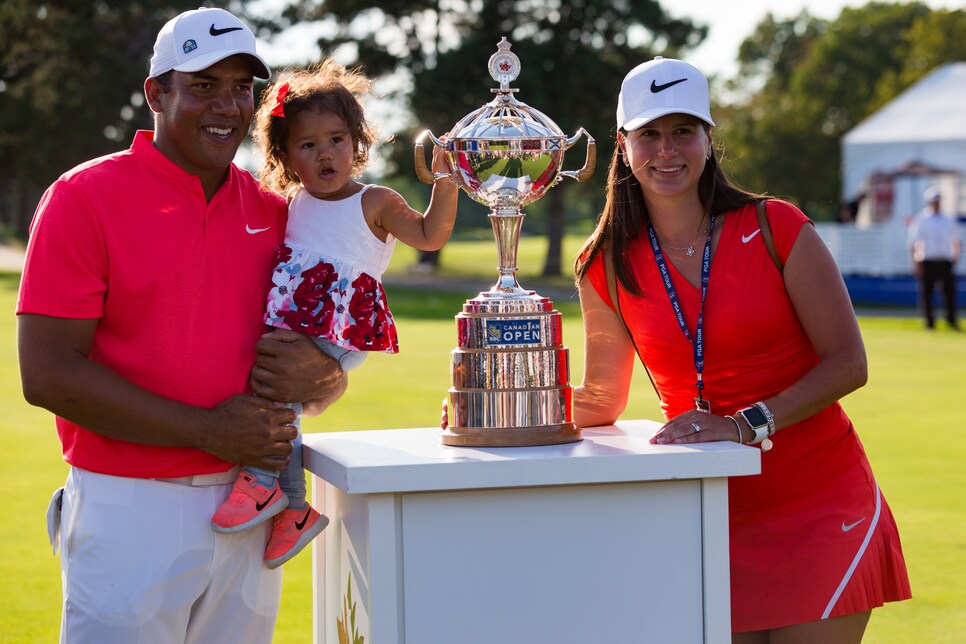 Jessica Kippenberger (Adam Hadwin)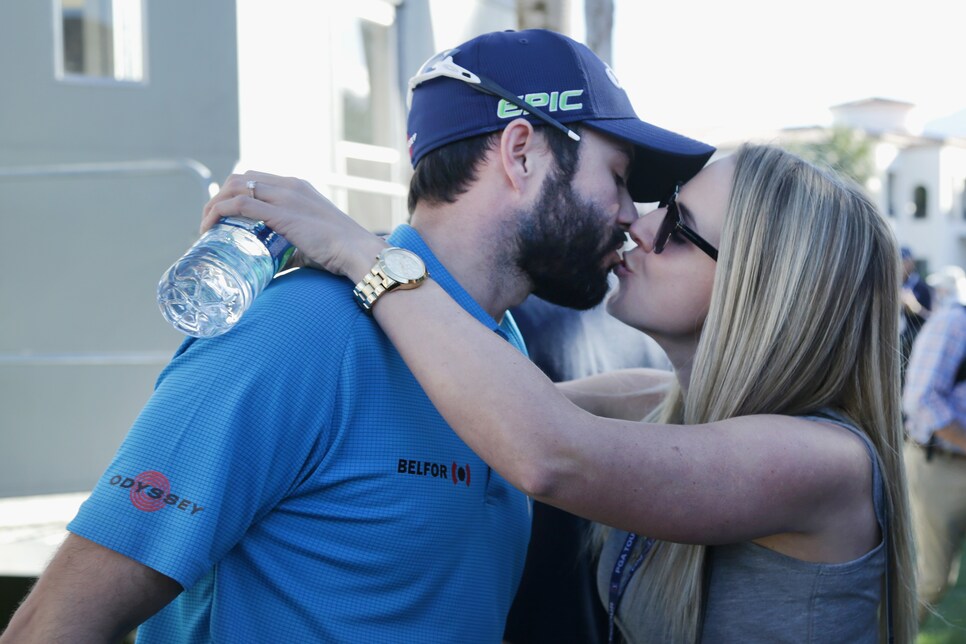 Ipsa Jamwal Lahiri (Anirban Lahiri)
Macarena Grillo (Emiliano Grillo)
The couple that kimonos together, stays together.
OK, so there you have it: 23 couples and one (golf club) swinging bachelor. Happy watching -- and WAGing -- everyone.