The Loop
Praise be to the football gods, Johnny Manziel is going to start a CFL game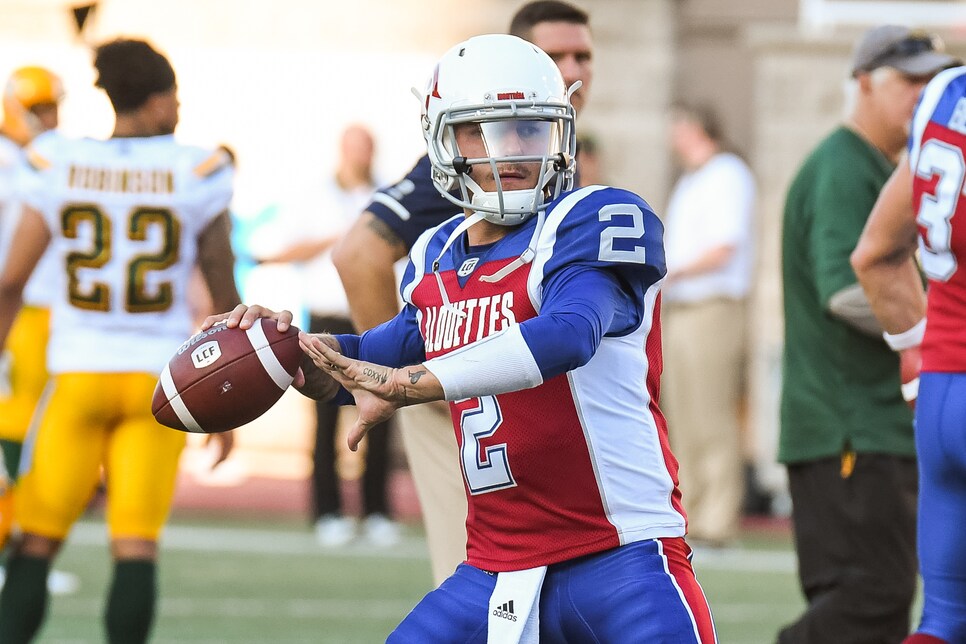 Ask and you shall receive. That is the lesson here. Less than a week after Johnny Manziel was traded from the Hamilton Tiger-Cats to the Montreal Alouettes, and four days since the Als faithful broke into an impromptu "We want Johnny" chant during a 44-23 loss to the Edmonton Eskimos, Johnny Football is officially, finally back. Take a deep breath of that fresh, clean air, folks, because today is a very good day.
As is the case with every piece of good news, however, there are some pretty serious caveats. First, just like in Cleveland, Mr. Football is taking the helm of a sinking ship. The Alouettes are 1-5 and laboring at the bottom of the CFL's Eastern Conference. Second, Manziel may have a Ray Finkle on his hands, with now-former Als starter (and Oregon Duck) Vernon Adams Jr. fuming at the pro-Johnny chants reverberating around Percival Molson Stadium on Thursday night:
Yes, it hurt me to hear that. I have nothing more to say or to give to the supporters of Montreal. Never again. Their behavior was very disrespectful. It was not like I was playing badly. I do not want them to ask me for anything, not even a small piece of equipment. I do not care what the situation is. It was a lack of respect and it affected me. I tried anyways to make plays on the field. But that's fine. In the future, I'll treat the fans as they treated me. That's all.
Sheesh. Laces out, Johnny. Meanwhile, if you're interested in checking out the sort-of second coming of a kid you can't even really remember why you're rooting for anymore anyway, make sure to tune in Friday 8/3 at 7:30pm on ESPN Deuce, when the Alouettes will take on the—you guessed it—Hamilton Tiger-Cats. Suffice to say, everything is coming up Manziel.