The Loop
Johnny Manziel is joining a football league that no one has ever heard of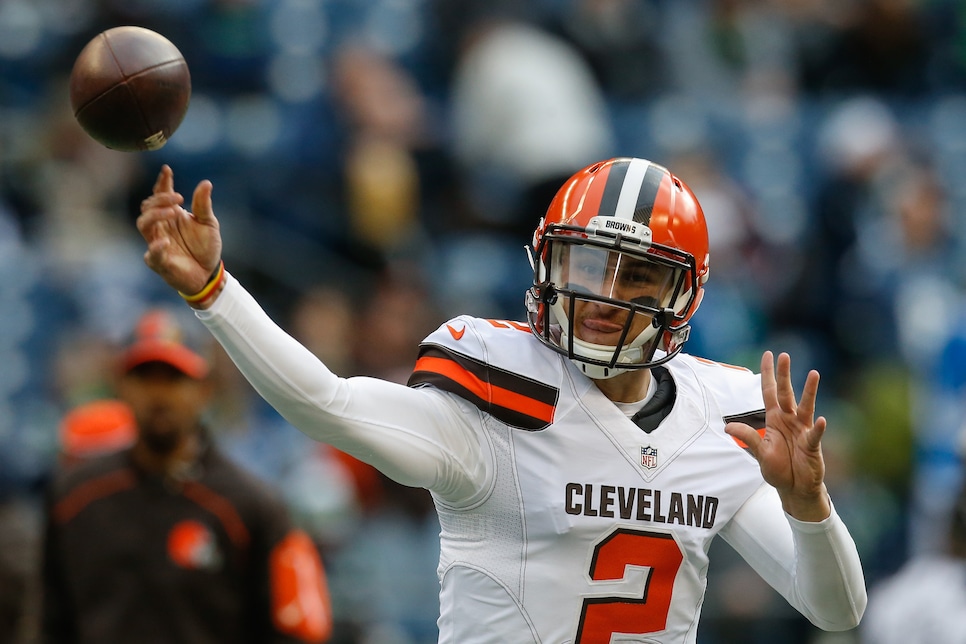 Former Heisman Trophy winner and last victorious Cleveland Browns quarterback Johnny Manziel will finally make his long-awaited return to a football field, just not one you've ever heard of.
On Wednesday, The Spring League and Manziel announced that he had committed to play in the league in Austin, Texas, this April, prompting everyone to ask "what the hell is The Spring League?"
Manziel, who has hinted at a comeback for some time now, issued a statement to Bleacher Report, saying "Football has been a huge part of my life for as long as I can remember. Sometimes you take for granted how much you value something until it's gone. My goal is to make it back to the NFL and I realize I have to earn that privilege."
Aside from being the place where Manziel's #ComebackSZN will officially begin, The Spring League is "An elite developmental league & scouting event for professional football talent," per the league's website. Founded in 2016, the league held its inaugural season in 2017, consisting of four games, two per team. This year's showcase will take place from March 28 to April 15, with Manziel's games on April 7 and April 14. Tickets are probably going to go fast extremely slowly, so take your time and consider buying one before you realize his first game is on moving day at the Masters.
While the former Texas A&M star is by far the most high-profile player The Spring League will ever showcase, there were a few recognizable names that suited up in 2017, including Kellen Winslow, Jr. and (gulp) Greg Hardy. One of the other key names to watch for 2018 along with Manziel is Lorenzo Taliaferro, a running back who played for the Baltimore Ravens from 2014 to 2016, scoring five total touchdowns and rushing for 339 yards. After returning from injury in 2016, Taliaferro saw little playing time, and was eventually cut prior to the 2017 season.
Considering how poor the quarterback position was in the NFL this past season, this could be a legitimate chance for Manziel to find a way back into the league. Last year, 10 NFL teams attended the showcase, and 11 players were signed by NFL or CFL teams. If Manziel's Instagram account is any indication, the quarterback appears to be getting back into shape:
We'll see if carefully edited workout videos played to Drake songs translates to the football field. Let's hope so, because you're lying if you don't want to see more of Johnny Football on an NFL field.