News
Poor Kevin Kisner is paired with Justin Thomas, which means there's no escaping that Alabama-Georgia bet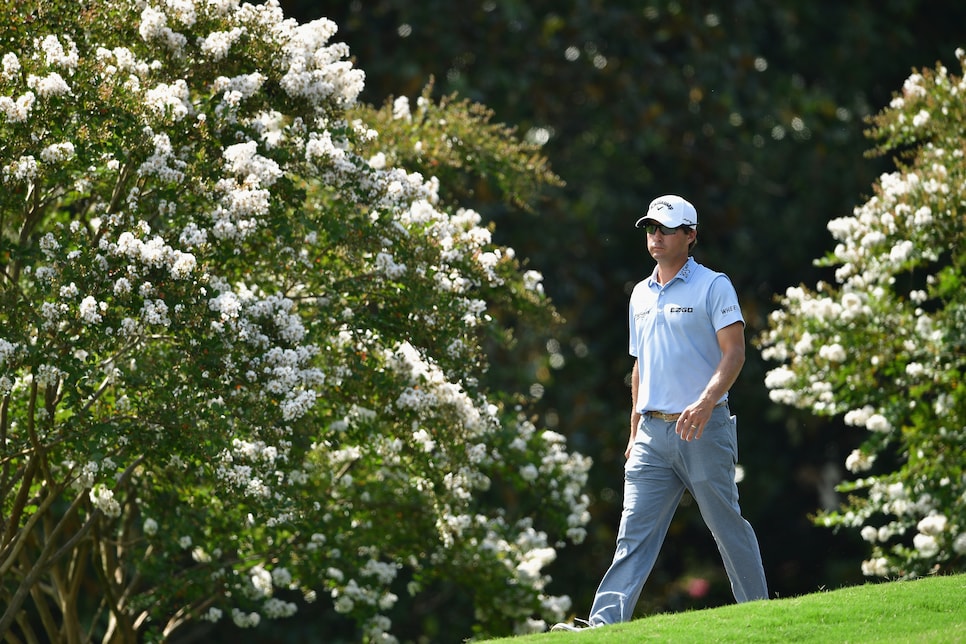 Understandably, Kevin Kisner is probably going to need some time to get over Georgia's heartbreaking loss in the College Football Playoff National Championship on Monday night. The Bulldogs blew a 13-point lead twice before losing on a long touchdown in overtime to SEC rival Alabama. And Kisner's playing partner at this week's Sony Open certainly isn't going to help heal those wounds.
The PGA Tour brilliantly evilly paired Kisner, whose last tweet as of this post was a jab at the refs during the tense title game, with Alabama product Justin Thomas for the first two rounds. That means there's no escaping the Bama bragging or the bet the two made ahead of the big game. Thomas proposed the loser would have to wear the jersey of the other's school and not only did Kisner agree, but he said he'd do it on the 17th hole at this week's PGA Tour stop.
Boy, did that backfire. Poor Kiz.
Not that the third member of their group, Jason Dufner, is feeling much better following Monday's result. His Auburn Tigers beat both Alabama AND Georgia during the regular season, but lost to the Bulldogs in the SEC Championship Game to miss out on the four-team playoff.