Latest News
How PointsBet's partnership with Troon will bring sports betting to recreational golfers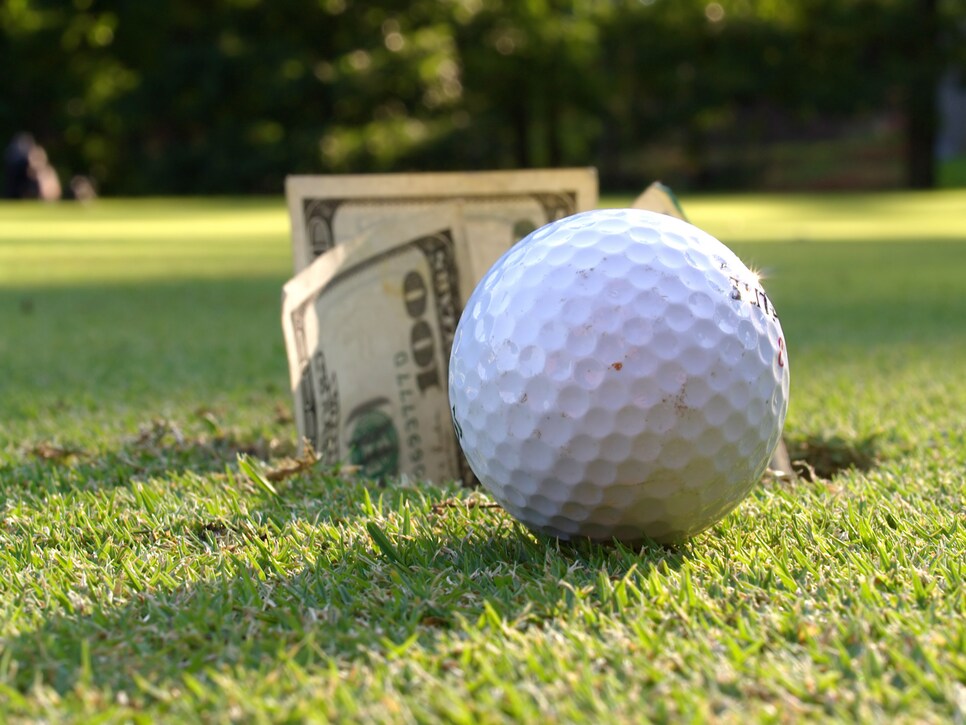 PointsBet is the latest sports-betting operator to ink a substantial deal with a major golf entity, announcing a partnership with Troon, the world's largest golf operator, on Friday.
In states were sports betting is authorized, golfers can expect to see PointsBet activations at Troon golf properties in 2022, said Ryan Pensy, PointsBet's senior director of business development. PointsBet is currently live in eight states (New Jersey, Colorado, Illinois, Indiana, Iowa, Michigan, Virginia and West Virginia) with the hopes of being in 18 states by the end of 2022 (including New York and Maryland in the near future). On-site activations at golf facilities will help grow the betting operator's user base, and with nearly 50 percent of golfers having a household income of $100,000, it's no question that golfers are a coveted group to convert.
PointsBet has creative executions planned, including include custom odds integrations served to customers through GPS on golf carts at facilities, allowing a golfer to scan a QR code to place a bet through their smartphone. Perhaps one of the more unique experiences in the industry will be what the company has dubbed the PointsBet Cup, which will bring PointsBet VIP customers to a Troon property like Troon North for a high-value event with PointsBet ambassadors, similar to events held by other betting operators for its biggest clients.
"PointsBet has shown a commitment to the sport of golf through investment of our brand in the space," said Eric Foote, PointsBet's chief commercial officer. "This partnership with Troon helps take our connection to golfers to the next level."
The move continues to signal PointsBet's commitment to growing as a leader in the golf space. In October, PointsBet signed a multi-year extension to its deal with the PGA Tour and beame the PGA Tour's exclusive on-air odds provider. You'll notice that every 30 minutes or so on a Golf Channel and NBC golf telecast, viewers will be met with a graphic containing a leader board with live odds through PointsBet or a group's current matchup prices.
The company has seen a steady rise in live betting in golf and expects that to continue. Though PointsBet is seeing the growth of its overall handle on golf bets, the company is perhaps most excited to engage the highly coveted recreational golfer segment with opportunities to experience the PointsBet product.
"Even if a someone's not currently betting on golf, they're most likely a customer wagering on the NFL, the NBA or a college sport," Pensy said. "The opportunity to engage them and activate opportunities in a unique setting like a Troon property is exciting to us."