Living in a simulation
Troon partners with simulator giant Golfzon to grow screen golf in the U.S.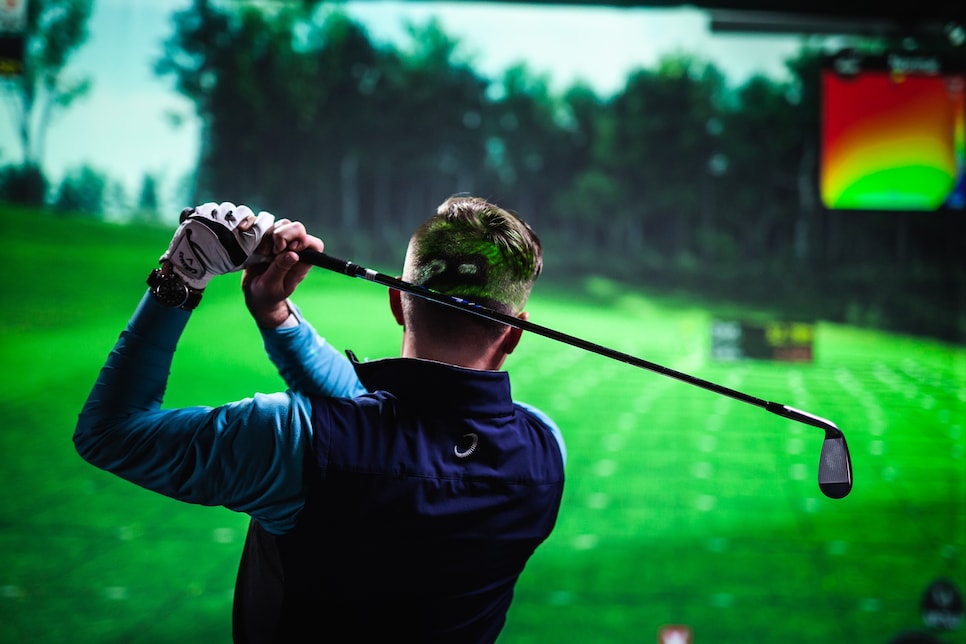 Golf is cool. Golf is fun. And most importantly, golf is for everybody.
Two major stakeholders in golf participation have announced a partnership to help make golf more accessible. Troon, the world's largest golf course operator, and Golfzon, the world leader in the golf simulator marketplace, will work together to open three new ZSTRICT indoor golf entertainment facilities in 2022 with more to come, the companies said.
"The ability to drop some of the preconceptions you have about what it's going to be like playing golf at a club and doing something that really is very familiar to a younger, broader customer base, and doing something from a technology standpoint, we love that," said Tim Schantz, president and chief executive officer for Troon.
"We love the fact that it lessens the barriers, if you will, based on race or the like, but we also like that it just lessens the barriers overall and gets people swinging golf clubs and having a fun experience with great food and beverage, and off we go."
With the rise of non-traditional golf experiences over the past few years, golf's stakeholders have become increasingly excited about how these types of activities can help grow the number of avid golfers. Simulator golf falls in that bucket and should be a fertile area in which to grow the game. For example: According to the National Golf Foundation, only 3 percent of green-grass golfers are Black, but 15 percent of off-course players are Black. As golf looks to invest in ways to become more diverse, non-traditional activities such as simulator golf is a natural focus point.
"According to the National Golf Foundation the number of golfers who enjoy the game at off-course venues like ZSTRICT is now almost identical to those who play on traditional courses," Tommy Lim, CEO of Golfzon North America said.
Over the past five years, the overall pool of golfers in the United States has grown to nearly 37 million, roughly a third of whom only hit balls away from a traditional golf course. The opportunity to participate in golf without a dress code with quality food, beverage and music available is integral to future ZSTRICT facilities.
Each hitting bay will feature Golfzon's advanced technology, which includes being equipped with hydraulic swing plates that match the contours of the course and three playing surfaces—fairway, rough and bunker sand—to provide the most realistic possible simulation.
So while it may be difficult to check The Old Course at St. Andrews off your bucket list in real life, a ZSTRICT simulator can give you a taste of what The Home of Golf is really like. In addition to lifelike golf experiences, ZSTRICT also offers multiple ways to earn cash prizes. Through Challenge Mode on more than 90 world-class courses, including Pebble Beach, Bethpage Black and The Ocean Course at Kiawah, any player who makes an eagle, albatross or ace has a chance to win a portion of the daily purse. Short and long-term tournaments are regularly held, and placing top-three in a flight earns a portion of the purse. ZSTRICT has paid out more than $65,000 in cash prizes to date, the company said.
The companies didn't offer specifics but said its first three locations will be in New York State in 2022.