News
Players, fans offer numerous tributes and condolences to Jarrod Lyle and his family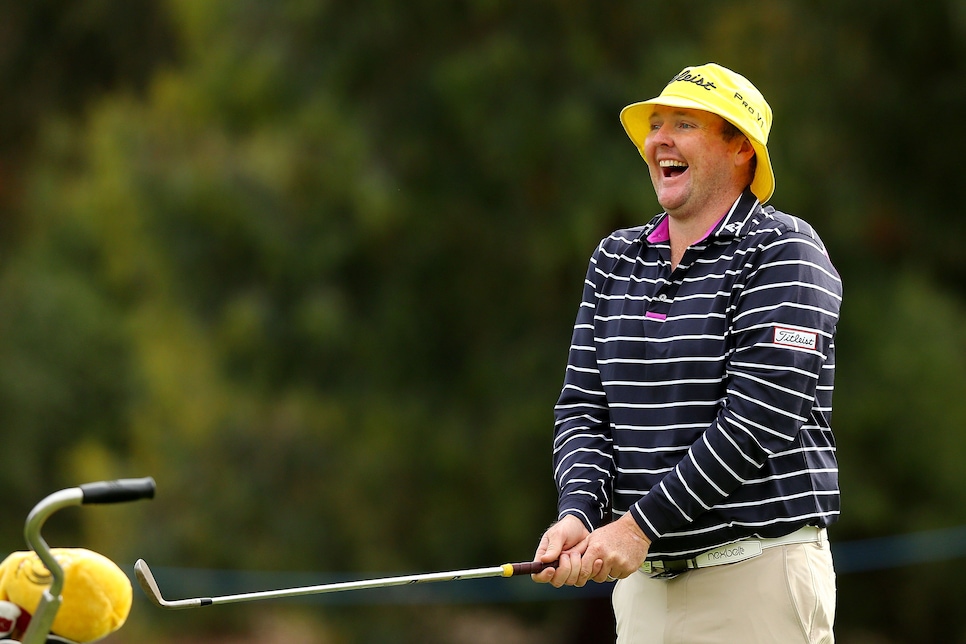 There was no end to the admiration for Jarrod Lyle and his fight against leukemia from his fellow tour pros, both in his native Australia and around the world. In that same vein, when word spread that Lyle had finally succumbed to the cancer on Wednesday, the golf world collectively shed a tear in mourning.
Players and officials had been wearing yellow ribbons for Lyle at recent PGA Tour events and are doing that again this week at the PGA Championship to honor his memory. Several took to social media to offer tributes and condolences to the 36-year-old, who leaves behind a wife and two daughters.
It wasn't just golf professionals in mourning. Lyle and his fight had impacted others within the sport and beyond.