News
Australian golfer Jarrod Lyle, 36, loses his battle with leukemia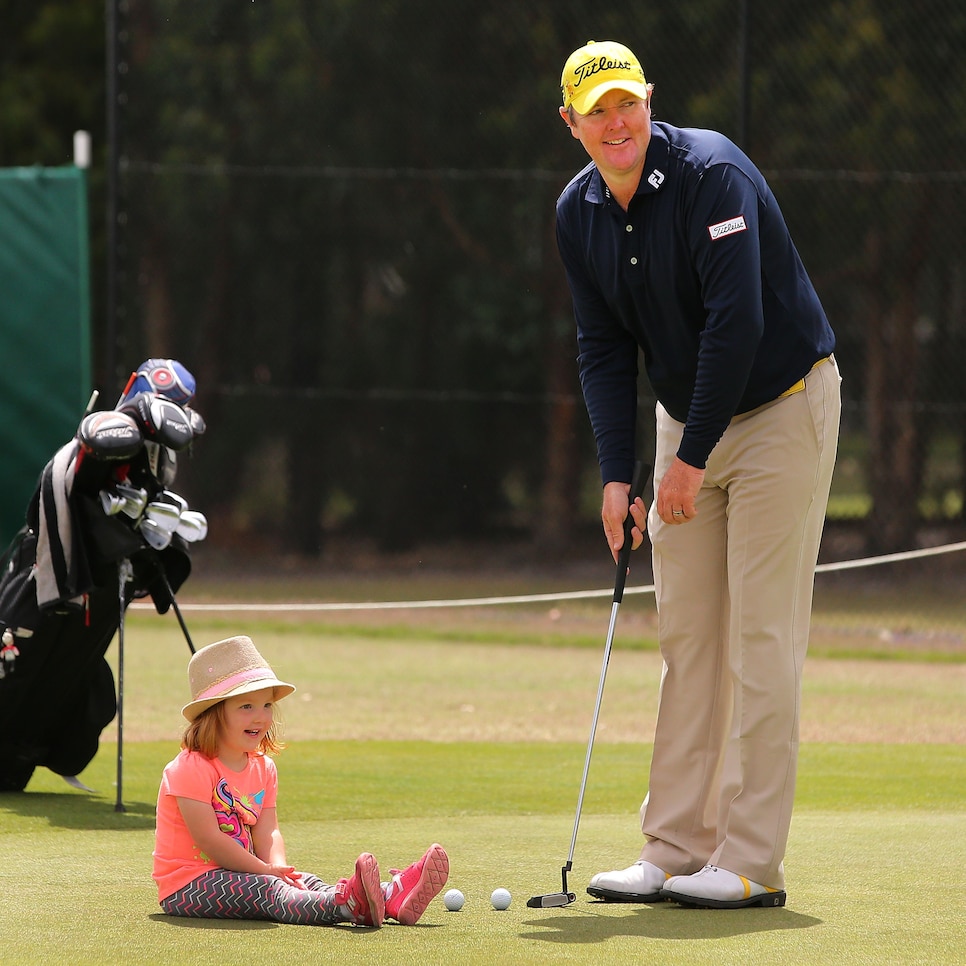 Australian golfer Jarrod Lyle, little more than a week after opting to end cancer treatments and return home for palliative care, died on Wednesday. He was 36.
For the third time, Lyle was battling acute myeloid leukemia. On July 31, his wife Briony made the announcement on Facebook that he was leaving the hospital and returning home.
"My heart breaks as I type this message," she wrote. "Earlier today (Tuesday) Jarrod made the decision to stop active treatment and begin palliative care. He has given everything that he's got to give, and his poor body cannot take anymore. We'll be taking him closer to home in the next couple of days so he can finally leave the hospital.
"There is simply not enough time to get this message out to everyone individually, so for some of our really close friends and family I cannot apologize enough for breaking the news in this way … Jarrod knows he is loved, and the thousands of prayers and well wishes that have been sent his way have kept him going through some incredibly tough times. But he has reached his limit, and the docs have finally agreed that they can no longer strive for a positive outcome.
"My focus as of today is on our girls and doing whatever I can to get them through the challenges ahead. Jarrod will be closer to them very soon, and will spend as much time as he can with them.
"When it's appropriate, I will post details of a memorial service. In the meantime we ask that you respect our privacy at this difficult time."
Lyle one of the most popular players in professional golf, joined the PGA Tour in 2007 and last played in 2016, appearing in 10 events. Though he never won the PGA Tour, he won twice on the Web.com Tour, both victories coming in 2008.
Among the many tributes pouring in was this from fellow Aussie Jason Day, on Twitter:
PGA Tour Commissioner Jay Monahan said in a statement at PGATour.com: "We are heartbroken to learn of the passing of Jarrod Lyle. Jarrod was a true inspiration in the way he faced cancer with a persistently positive attitude and he carried himself with incredible grace, dignity and courage through the recurrences of this relentless disease.
"Despite facing such adversity, Jarrod maintained his passion for golf and continued to pursue his professional career and we were fortunate to have him on the PGA Tour and Web.com Tour. I'm sure Jarrod's strength and ability to persevere can be largely attributed to love and devotion to his family, as well as the support of his many friends, including his fellow professionals.
"The entire PGA TOUR family offers our heartfelt sympathy to Jarrod's wife, Briony, and daughters, Lusi and Jemma. We pledge to them that Jarrod will never be forgotten; we will continue to honor his life and legacy, and that includes helping to support the needs of his family in the months and years to come."
He is survived by Briony and daughters, Lusi, 6, and Jemma, 2.