News
PGA Championship 2018: Bryson DeChambeau donates $25,000 Long Drive winnings to Jarrod Lyle fund, with Tiger Woods adding $10,000 pledge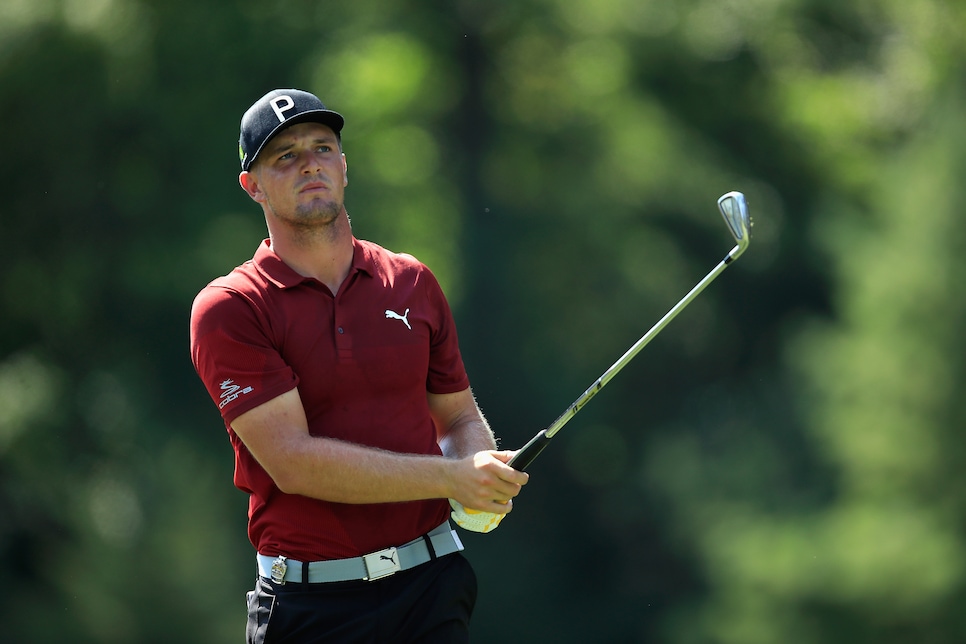 ST. LOUIS—Bryson DeChambeau winning the PGA Championship's Long Drive contest on Tuesday was noteworthy. What he did with his winnings was special.
DeChambeau, who striped a 331-yard drive at Bellerive's 10th hole to capture the event, said Wednesday he will donate the $25,000 prize to Jarrod Lyle's family. Lyle, a former PGA Tour player battling leukemia, was recently sent home from the hospital, as his body is no longer able to fight. Golf Channel reported on Wednesday that, since returning home, Lyle has fallen into a coma.
"The story, it's so sad," DeChambeau said Wednesday. "His kids are suffering, obviously the whole family is. It just felt like the right thing to give it to Lusi and Jemma. They deserve that and need that right now."
The fund, "Jarrod Lyle's Girls," was established by former tour player Tripp Isenhour to support the education needs of Lyle's children. Tiger Woods and his foundation also pledged $10,000 to the drive this week, with Jon Rahm contributing $5,000.
For those seeking to help Lyle and his family, click here to contribute.