News
Tour player Jarrod Lyle's family makes final update as he nears death: "He has put up a courageous fight"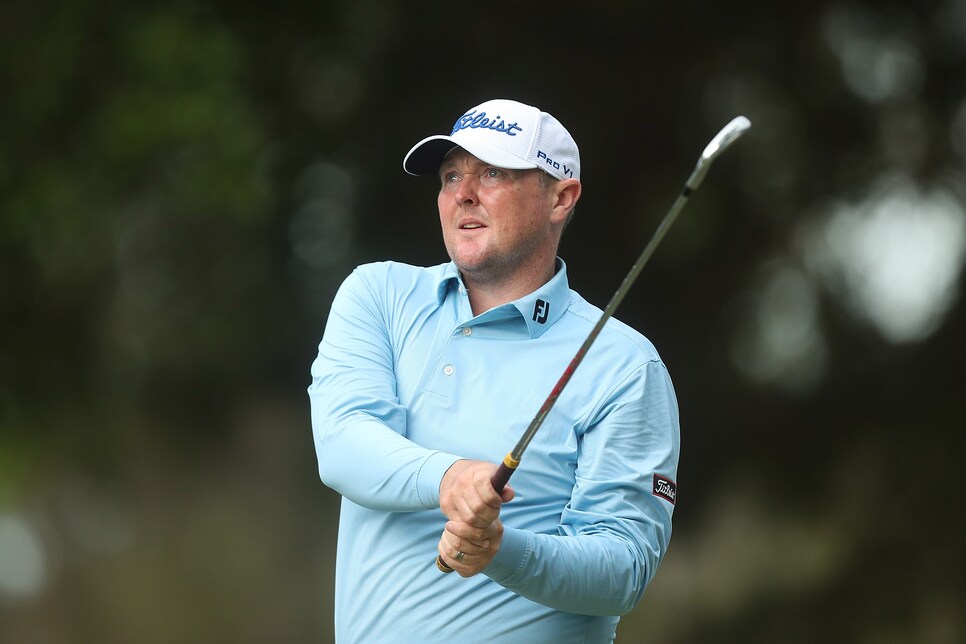 It appears former PGA Tour player Jarrod Lyle's battle against leukemia is nearing an end.
After two successful bouts versus cancer, Lyle announced last year the disease had returned for a third time. In the last few months, Lyle has been stricken with a mystery illness, one that resulted in a loss of vision and put the the Australian back in the hospital. Sadly, it appears the damage is irreversible. On Tuesday morning, his family took to Instagram and Facebook, announcing that Lyle is bracing for the final stages of his life.
"This will be the final post on Jarrod's page. Earlier today we started palliative care for him as his body is no longer able to fight. We will take him closer to home to be near his girls. He has put up a courageous fight and he is surrounded by love.
"There is simply not enough time to get this message out to everyone individually, so for some of our really close friends and family I cannot apologise enough for breaking the news in this way. We have done our best to 'control' the narrative surrounding Jarrod's illness and treatment, and as more and more people become involved in this final process I'm not sure how much longer this development will remain private.
"Jarrod knows he is loved, and the thousands of prayers and well wishes that have been sent his way have kept him going through some incredibly tough times. But he has reached his limit, and the docs have finally agreed that they can no longer strive for a positive outcome.
"My focus as of today is on our girls and doing whatever I can to get them through the challenges ahead. Jarrod will be closer to them very soon, and will spend as much time as he can with them.
"When it's appropriate, I will post details of a memorial service. In the meantime we ask that you respect our privacy at this difficult time."
Lyle first battled leukemia as a teenager. It returned in 2012 during a career campaign—he had made six of seven cuts on the PGA Tour to that point, highlighted by a T-4 at the Northern Trust Open. The 36-year-old has made 121 starts on the PGA Tour, his last appearance coming at the 2016 Wyndham Championship. He's currently a member of the Web.com Tour, where he owns two career wins. In 2015, Lyle was awarded the PGA Tour's Courage Award for his perseverance and disposition in the face of adversity.
For those seeking to help, a GoFundMe page has been established to assist the education needs of Lyle's daughters. Click here to contribute.