News
PGA Championship 2018: Bryson DeChambeau wins Bellerive's Long Drive contest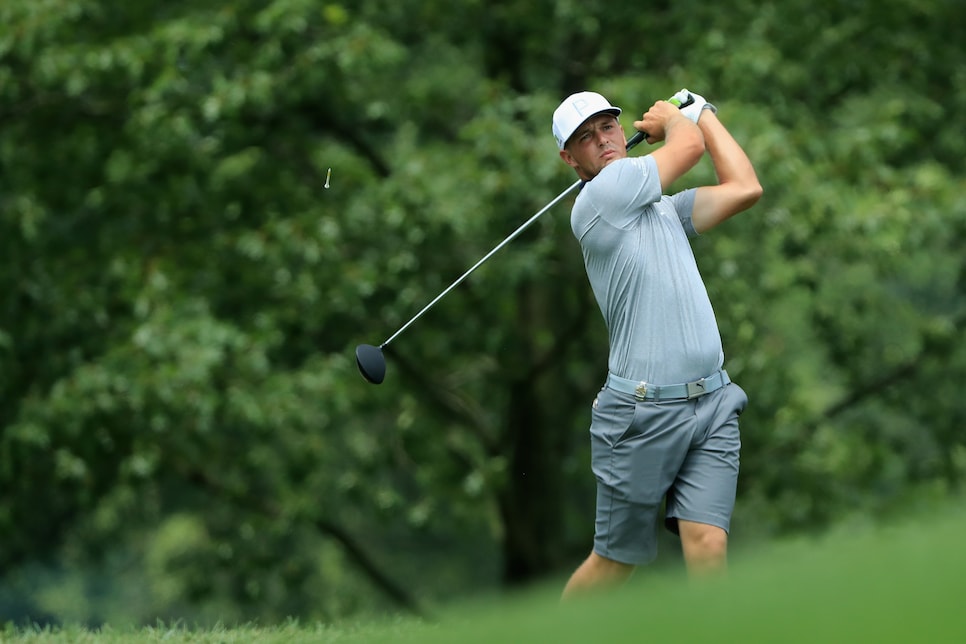 ST. LOUIS—Bryson DeChambeau already has U.S. Amateur and NCAA championships under his belt. On Tuesday at Bellerive, DeChambeau added another historic trophy to his mantle: Long Drive king.
Okay, so the PGA Championship's exhibition, revived in 2014, isn't quite regarded in such prestigious light. Nevertheless, the contest has quickly became a fan-fueled event, with this year's show taking place on Bellerive's 10th tee. Despite rainy conditions that caused numerous stoppages in practice, the bleachers remained backed throughout the day to watch the spectacle.
And it was DeChambeau, thanks to a 331-yard drive that was almost all carry, that took the top spot. That he won is not surprising: DeChambeau ranks in the top 25 in driving distance on tour, averaging 306 yards per smack. Coming in second was Peter Uihlein at 328 yards, with Tony Finau locking up the bronze medal at 324 yards.
For his efforts, DeChambeau wins a gold money clip, as well as $25,000 to donate to charity.