Players Championship
Players 2023: This championship leaderboard is a Rorschach test for golf's future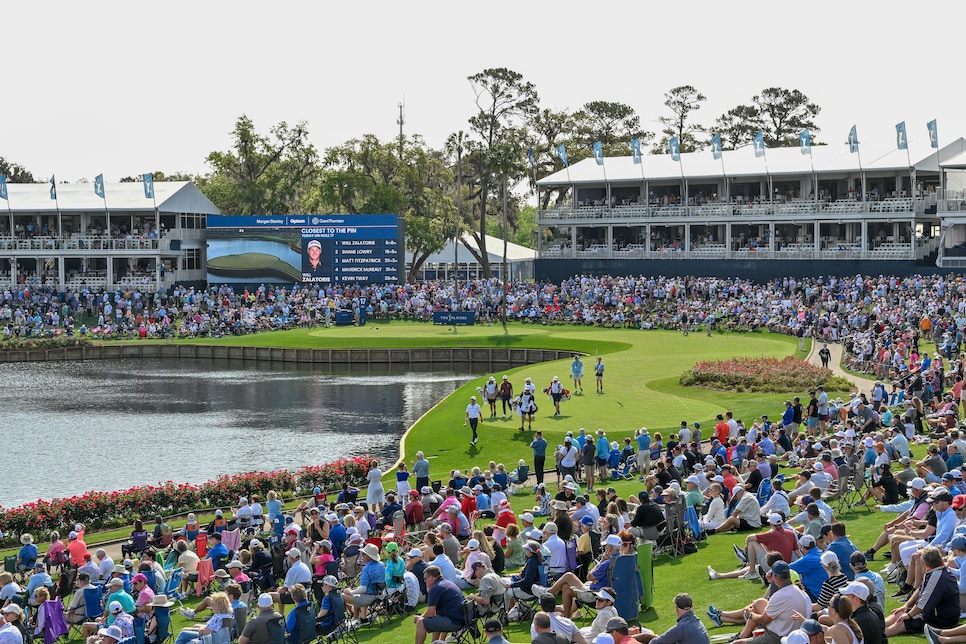 PONTE VEDRA BEACH — When you look at this scoreboard, what do you see?
Do you see meritocracy at work, that foundational virtue of the professional game that is seemingly being compromised by golf's ongoing civil war? Do you see a list of players, many of which are unknown to the casual fan, and see it as revenge for the rank-and-file, making their voice heard after being dismissed by their more popular peers? Do you see what's happening and think James Hahn is smiling, cigar in one hand and scotch in the other as he righteously basks in the glow of validation?
Do you see Christiaan Bezuidenhout, Adam Svensson, Ben Griffin, Min Woo Lee, Taylor Pendrith and Will Gordon and think, "This is why we need full-field events with cuts!" because the only thing that decides who wins and who doesn't in this beautifully cruel game is the score next to the name?
Or ... do you think the opposite?
As play wrapped up Friday at TPC Sawgrass, the second round cut short due to thunderstorms, most of the tour's flagship competitors are nowhere to be found at the tour's flagship event, as the Players Championship has been commandeered by the very membership that feels it is no longer wanted. The tournament has become a Rorschach test—for how you feel about this snapshot in time is how you feel about what's to come.
The reception to the tour's announcement last week that it will restructure—and restrict—its designated events to only 70-ish players has been, to put it generously, mixed. The stars like it, which makes sense, given the financial windfall and job security headed their way. Those who annually have to fight for their card, for their careers and for their passions, not so much. For a tour that's doing its best to present a united front against the existential threat of LIV Golf, there is a palpable divide in the locker room.
But that is for them to work out. The question is posed to us, the consumers. Because while this tour is a membership-driven entity, its success and failure ultimately lies with the fan. Through two days at TPC Sawgrass, we're seeing a glimpse of its positives and negatives, depending on your perspective.
For the romantics and old-schoolers, the idea that every shot matters and spots aren't given and you only make what you earn is part of the tour's ethos. It was arguably one of the organization's biggest selling points against LIV Golf, for that circuit thus far feels like an exhibition featuring guaranteed paydays to players most fans don't want to pay to see. To this class of fan, the designated events' limited-field, no-cut element opens the tour up to the very ridicule that was directed at the opponent.
So they have to be delighted at what is taking place, yes? Bezuidenhout, Svensson, Griffin, Lee, Pendrith, Gordon are getting a shot this week not because of their popularity or past results but by the content of their scorecard. That is a horde of men with stones in their pocket and slingshot in tow, more than ready to play the role of David.
One problem. Unlike other sports, golf loves Goliaths. And boy, does it despise Davids.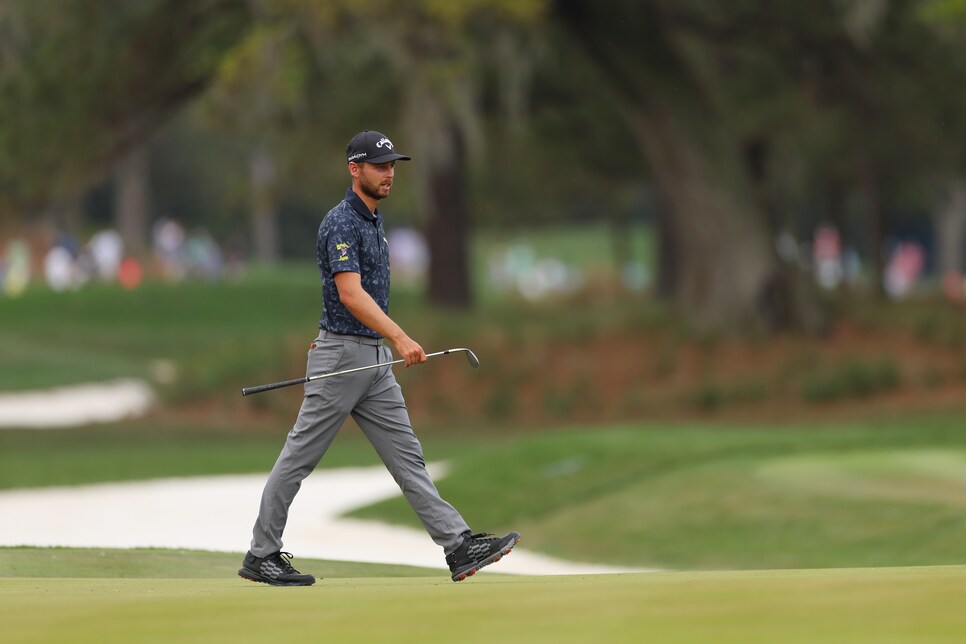 Canadian Adam Svensson could represent the players from the PGA Tour's rank-and-file who will have to battle to reach the echelon of huge money and no-cut events.
Mike Ehrmann
This is March, a month that runs off of upsets, but our game lives in fear of them. This galaxy is powered by and revolves around its stars. If there's not an uplifting backstory or endearing personality involved, golf wants its biggests events to be awarded to its biggest attractions. With all due respect to the names in the above paragraph, they, as of this moment, are not attractions.
As for those full fields and cuts, there's a flip side to that coin. This galaxy gets awfully dark when the lights go out, and it's getting gloomy fast in Ponte Vedra. Rory McIlroy is headed for an exit. Justin Thomas is currently on the wrong side of the cut. Jordan Spieth and Max Homa are miles back. Jon Rahm withdrew on Friday due to illness. Collin Morikawa is in the mix, same with Scottie Scheffler, but for an event that boasts the best field in golf, many of the best players won't be a factor. That, in the parlance of these times, is not a great "product."
On the other side of the spectrum are those who welcome the changes, and the appeal of limited fields is clear: fewer players, the better the chance of a heavyweight fight. The argument can be made that for too long the tour had catered to its middle class, and a universal refrain from observers during the LIV battle is that the tour had to do whatever it took to protect its remaining talent. These fans may not like the idea of no cuts, but the cut still exists in some form; the players can work their way into designated events through the full-field tournaments while poor play when it matters most leads to the door. Meritocracy will be maintained.
Except the top changes pretty damn quickly in golf. Five years ago Webb Simpson won the Players in emphatic fashion. This week he entered outside the world's top 150. That year's Open champ, Francesco Molinari, continues to search for the form he displayed that summer. Eight of those on the 2018 United States Ryder Cup team will likely not be brought back for this year's match in Rome. Spieth was one of the game's best then, went into the wilderness for years and has reemerged on the other side. The only permanence in this game is that it has none.
The designated events will have field turnover, but will it have enough? The framework could stunt the growth of younger guys like Griffin or Gordon, keeping them on the outside for too long. Put another way, the funnel might have been too tight for the likes of young Cameron Young and Sahith Theegala to be given shots last year … and in that scenario, does an offer from LIV become more attractive? And is it a good thing to keep the marquee attractions closer to the fire, giving them opportunity after opportunity to get warm when they've gone cold? Maybe Spieth's sabbatical never happens in such a scenario.
So, like we asked, what do you see when you look at this Players leaderboard? No rush. Only the fate of the sport is on the line.