Fantasy Advice
Players Championship DFS picks 2023: Why I don't care about Jon Rahm's bad weekend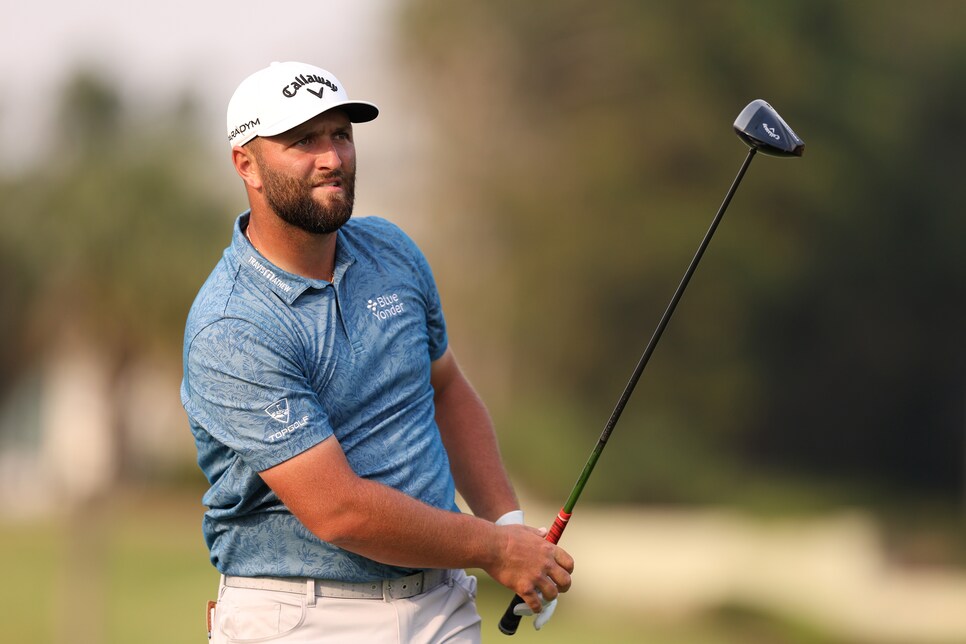 Photo By: Richard Heathcote
The PGA Tour's crown jewel is here! The Players Championship will feature all the biggest names in the sport, vying for their share of $25 million—plus a $4.5 million first-place prize—at one of the most recognizable courses on the planet. It doesn't get much better than this!
TPC Sawgrass is going to reward ball-striking and penalize wayward misses off the tee. My RickRunGood.com course key stats model shows that there were only six more courses where strokes gained/off the tee was more important, and only eight more courses where SG/approach was more vital. With water lurking everywhere, there are big scores to be made, and big names will miss the cut. The results for this event are historically volatile, and no one is immune from a poor finish. Embrace the volatility and give yourself the best chance for success.
Here are the players who have my interest—and those who certainly don't—this week at the 2023 The Players Championship.
Golfers I'm Definitely Playing
Jon Rahm ($11,800 DraftKings | $12,100 FanDuel)
Despite a disappointing T-39 at Bay Hill last week, Rahm continues to assert his dominance on the rest of the golf world. He hasn't driven the ball well recently but even without his best stuff, he's shown the ability to win tournaments—which speaks to his depth of talent. He's been close at TPC Sawgrass recently, earning a T-12 in 2019 and T-9 in 2021. He's playing the best golf of his life right now, so I certainly expect him to be in the mix.
Patrick Cantlay ($9,700 DraftKings | $11,100 FanDuel)
I know the record at this event—three straight missed cuts. It's not great but this event is chaotic and no one is immune to a missed cut (or two, or three). He fired a 68 on Sunday at Bay Hill to finish T-4. Cantlay is quietly having an elite run of golf. He's the fourth-best player in the field over his past 50 rounds, per the RickRunGood.com power rankings.
Viktor Hovland ($8,900 DraftKings | $10,900 FanDuel)
Hovland's game is trending in the right direction, and his advanced metrics are bearing that out. He has gained 1.39 strokes ball-striking per round in his last 20 rounds—seventh in the field. That doesn't include his win at the Hero World Challenge, just six starts ago. He gained 14.17 strokes ball-striking at this event last year en route to a T-9—the best mark in the field by nearly three full strokes.
Keith Mitchell ($7,400 DraftKings | $9,200 FanDuel)
Mitchell is leaning into his strength right now, gaining strokes off-the-tee in 13 consecutive events—including a field-leading +7.10 off-the-tee last week. That's giving him a great baseline, and he doesn't need to be as perfect in the rest of his game. He's earned three top-10 finishes in his past eight starts and will look to improve on his T-13 finish at The Players Championship last year.
Ryan Fox ($6,700 DraftKings | $8,100 FanDuel)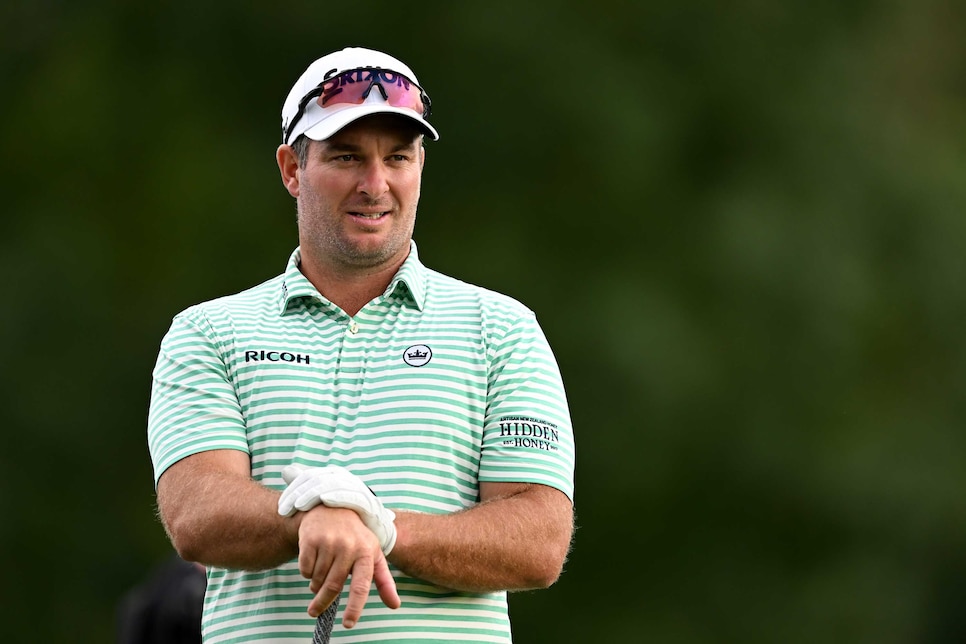 Fox made the cut at Bay Hill last week, which marks six straight cuts made globally, including three top-20s during that run. He's a powerful hitter who will be making his Players Championship debut, but don't let that fool you about his experience in big time events. He's played in 14 majors.
Xander Schauffele ($10,000 DraftKings | $11,300 FanDuel)
Lost in the Jon Rahm vs. Rory McIlroy conversation is Xander Schauffele, who boasts a complete game. Despite a poor weekend at Bay Hill, he's often shown the ability to bounce back quickly. He finished runner-up at The Players in 2018 but has missed the cut in his last three showings.
Max Homa ($9,900 DraftKings | $10,600 FanDuel)
Homa nearly slayed Rahm at Riviera but settled for a runner-up finish, his third top three in four starts at the time. Thanks to a T-14 finish last week he can now boast four top-15 finishes in his past five starts. Homa's biggest strength is that he has no weaknesses. He's a top player throughout the bag, and now he'll look to add some signature wins to his resume.
Jason Day ($8,000 DraftKings | $9,600 FanDuel)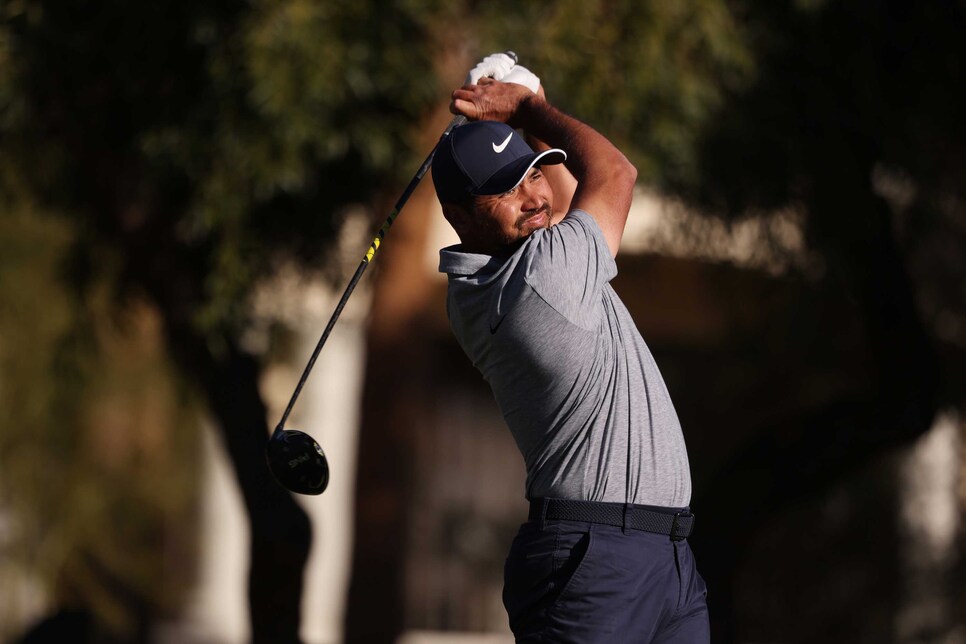 Day continues to roll with a T-10 finish last week, making that nine top-25 finishes in his past 10 starts. He's putting better than anyone right now, gaining 1.35 strokes per round over his past 20 rounds. The 2016 Players champion will enter with plenty of confidence this week.
Keegan Bradley ($7,500 DraftKings | $9,200 FanDuel)
There is only one golfer who has teed it up in each of the past five editions of The Players Championship and has made the cut in each—that's Keegan Bradley. During that run he has four top-29 finishes, highlighted by a T-7 in 2018 and a fifth-place finish last year.
Lee Hodges ($6,800 DraftKings | $7,400 FanDuel)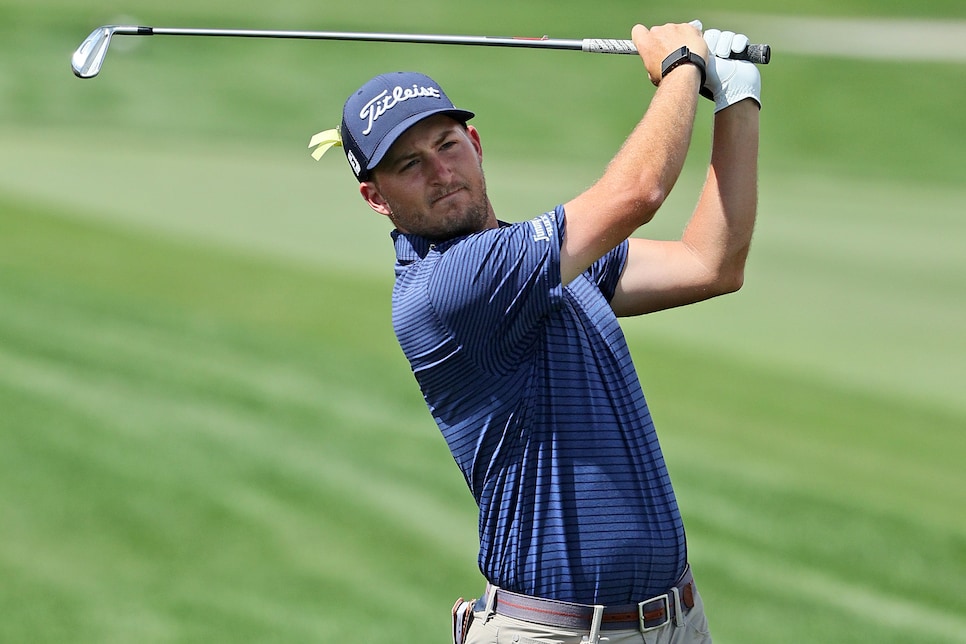 Things got away from Hodges last week, shooting 76-77 and missing the cut at Bay Hill. That's not super concerning because that volatile play is part of Hodges' DNA. He missed five straight cuts before ratting off back-to-back top 20s at the Genesis Invitational and Honda Classic. He's shown that he can flip the switch, and we'll look for that this week in his second trip to The Players Championship.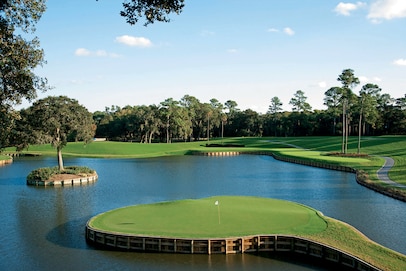 Public
Ponte Vedra Beach, FL
TPC's stadium concept was the idea of then-PGA Tour commissioner Deane Beman. The 1980 design was pure Pete Dye, who set out to test the world's best golfers by mixing demands of distance with target golf. Most greens are ringed by random lumps, bumps and hollows, what Dye calls his "grenade attack architecture." His ultimate target hole is the heart-pounding sink-or-swim island green 17th, which offers no bailout, perhaps unfairly in windy Atlantic coast conditions. The 17th has spawned over a hundred imitation island greens in the past 30 years. To make the layout even more exciting during tournament play, Steve Wenzloff of PGA Tour Design Services recently remodeled several holes, most significantly the 12th, which is now a drivable par 4.
View Course
Collin Morikawa ($9,500 DraftKings | $11,400 FanDuel)
Morikawa failed to make the weekend at Bay Hill, and it raises questions about the state of his game. That's two MCs in his past three, but he sandwiched a T-6 at Riviera in the middle. He's played this event twice, missing the cut last year and finishing T-41 in 2021. I'm not completely against playing Morikawa, but there are others priced similarly who I'm much more comfortable with rostering.
Hideki Matsuyama ($8,400 DraftKings | $10,000 FanDuel)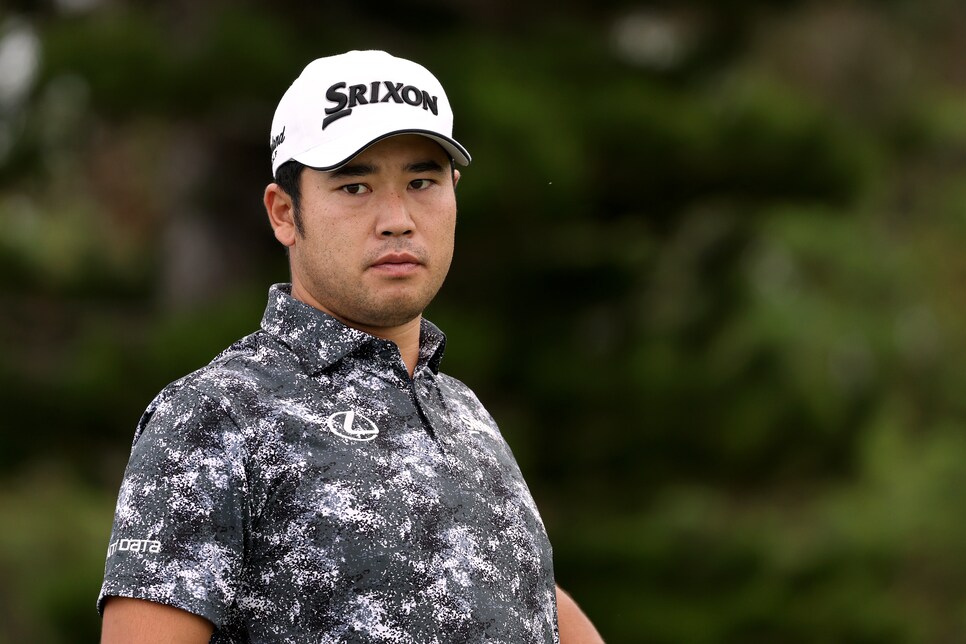 There are plenty of questions but not many answers in regards to Matusyama's game right now. He missed the cut at Bay Hill for the first time in nine trips, and he did it in very ugly fashion. He lost 2.6 strokes off-the-tee, marking his worst driving week since the 2021 Valero Texas Open, per the RickRunGood.com golf database.
Sam Burns ($7,800 DraftKings | $9,900 FanDuel)
The wheels completely fell off last week for Burns, who missed the cut and lost 9.12 strokes on approach. That was the worst mark in the field for those two rounds—by over three strokes. It was the worst approach performance of his career and one of the worst performances by any golfer this season.
Maverick McNealy ($7,800 DraftKings | $8,700 FanDuel)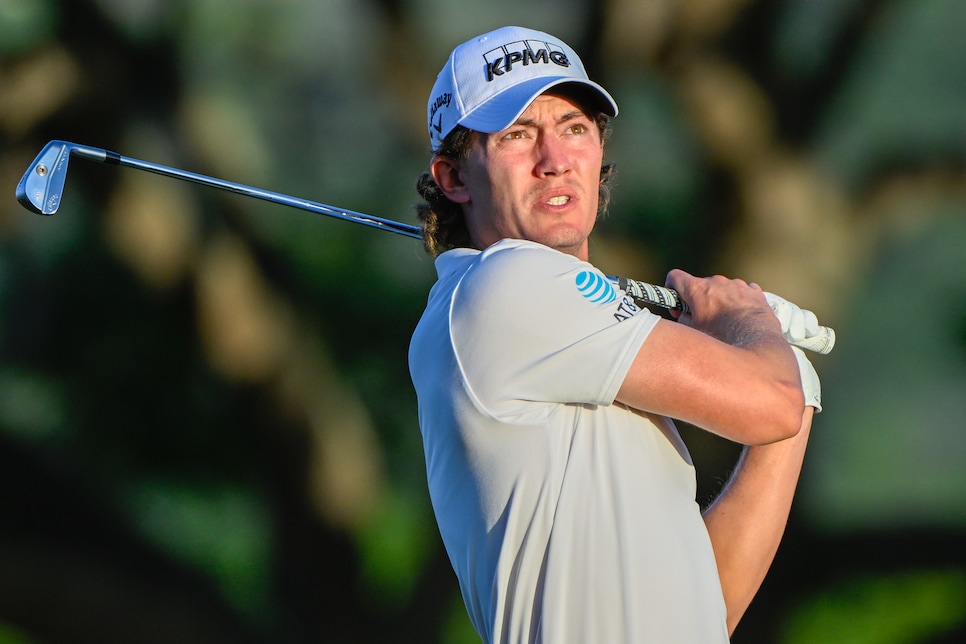 McNealy has been dealing with an injury this year and hasn't played since his WD in Phoenix. That week actually marked his second straight WD, so it's difficult to assess the current state of his game. It's logical to think that he'll need some time to knock off the rust, and TPC Sawgrass is unforgiving if you're not sharp.
Patrick Rodgers ($6,800 DraftKings | $8,000 FanDuel)
Rodgers has made six trips to TPC Sawgrass and has missed the cut four times and boasts a best finish of T-65. His MC last week was his second in a row and fourth MC in his six starts this year. After closing 2022 in great form, he hasn't been able to get back on track this calendar year.