Equipment
Players Championship 2018: Details on the lethal putter that Webb Simpson used to win at TPC Sawgrass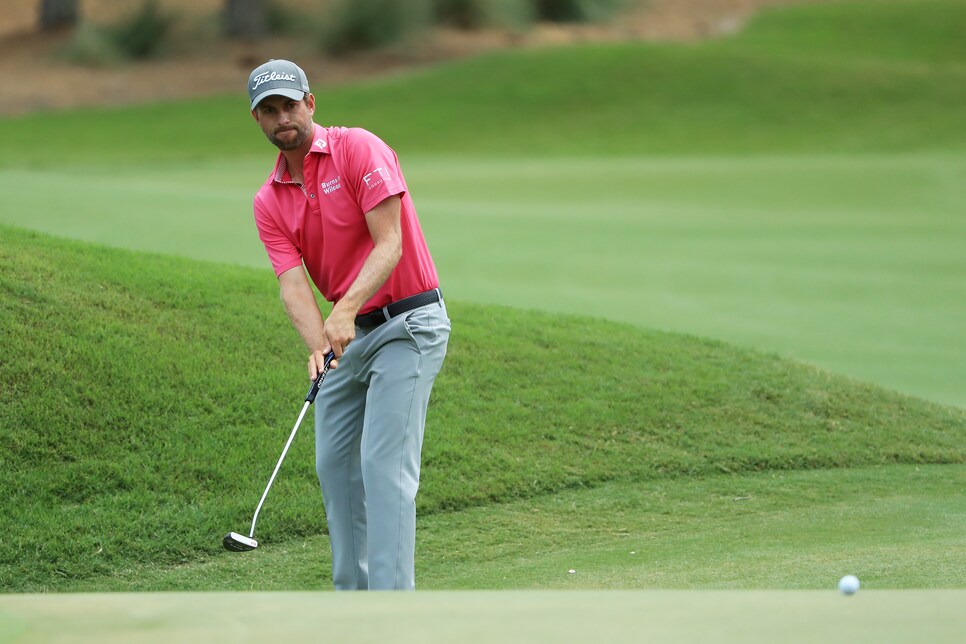 When you pick up more than nine strokes on the field for the week in strokes gained/putting, it's easy to key in on your putter as the club that helped you win the tournament. Such was the case for Webb Simpson at the 2018 Players Championship.
Simpson, who used an anchored putting stroke prior to the rules change, and actually snapped his old belly putter over his knee one off-season (he kept the parts, however, for posterity), putted like a fiend using an arm-lock style at TPC Sawgrass. Simpson picked up 2.432 strokes per round this week using an Odyssey Tank Cruiser V-Line Long (40.5 inches) putter with 7 degrees of loft to accommodate the forward press in the arm-lock method. The head is 385 grams and features a White Hot Pro insert, and the shaft features a single-bend into the hosel. Simpson spoke about his play on the greens after the anchor ban.
"The lowest point ended up being the turning point. It was 2016 at Barclays at Bethpage Black. I thought I missed the cut by one. I ended up making the cut. But Paul [caddie Paul Tesori] and I got in an argument on the golf course, and it was just frustration pent up in both of us. We go sit in my car for about an hour. I'm so frustrated, I'm over it, and he is, too, and he kind of encouraged me to really do something about it. So I call certain guys who maybe have struggled and have tried out different putters. I was pretty stubborn. I wanted to go conventional, but I just started trying different things and became a lot more open minded. I think I was too closed minded so I just tried to learn a lot about putting and what's important. So talking to great putters helped, Aaron Baddeley and Brandt Snedeker, had tons of conversations with those guys. I didn't start putting better immediately, but it's what led to using the Kuch-style putter.
"But to be honest with you guys, I've never putted this well in my life, and I think if I had stayed with the belly putter, I think I maybe averaged 35th to 60th every year in putting, so very average. This year I think I'm in the top 10. It's funny how those things happen, but this is probably the first time I can say I'm glad they banned it, because I wouldn't have ever probably swayed away from the belly putter."
At this year's Players Championship, in adding his biggest win since his 2012 U.S. Open at Olympic Club, Simpson was quite glad that he did.