News
Watch Sergio Garcia make a hole-in-one at the 17th hole at Sawgrass
PONTE VEDRA BEACH, Fla. -- Less than a month after winning his first major championship, Sergio Garcia's dream year continued with an ace on TPC Sawgrass' famed 17th hole. It's almost as if the golf gods are making it up to him all at once.
Playing in his first tournament since winning the Masters last month, Garcia, the 2008 Players champ, actually struggled for most of his round. The Spaniard was four over for the day when he stood on the 16th tee. But he birdied the par 5 and then created the largest roar of the week with this perfect 52-degree wedge:
Garcia's ace is just the eighth official hole-in-one in Players Championship history. Although, they seem to becoming more prevalent. Last year, Will Wilcox made the first one in 14 years and on Wednesday, Rickie Fowler made one in a practice round.
"I mean, I hit a good shot, but it can go there, it can go three yards past. I don't know, it can do anything. It was nice to see it bounce and kind of spin back into the hole. Maybe because I needed it after the start I had," said Garcia, who says he has 12 aces, five in tournament play. "It kind of made quite a poor round into -- not a great round but a decent round. If I have a good day tomorrow, I'll still be in good shape."
After all the excitement died down, Garcia hit a wayward drive on No. 18. But after punching back to the fairway, he got up and down from 55 yards for par to post an opening 73 that started with a different kind of jitters.
"The feeling was great," Garcia said of being announced as Masters champ. "I was a little bit nervous early on. I think I wasn't quite in the tournament because of everything that's been going on with -- obviously after the Masters win and media and people congratulating you left, right and center. You know, I felt like I was a little bit up in the clouds, and when I woke up, I was 4-over after 6."
As Sergio's press conference went on, a chant of "SERGIO" from young fans waiting for an autograph began. Welcome to life as a Masters champ. With reporters giggling and Garcia cracking a smile, he finally said, "Can you guys let me out of here?" Then he went and signed.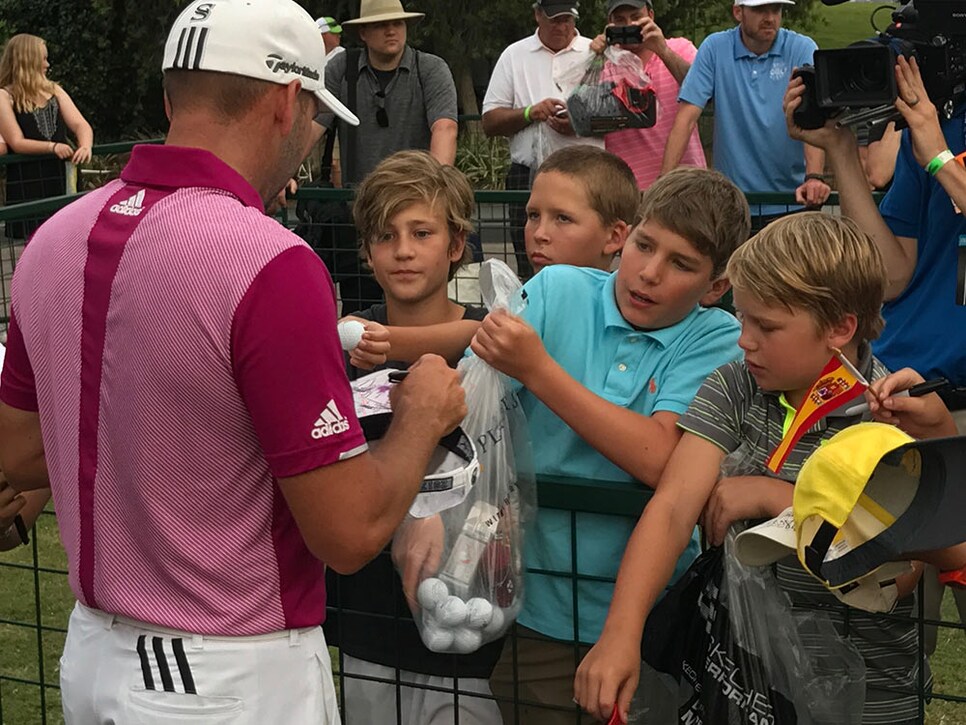 But it's possible Garcia was even more popular with members of the media after having bottles of Michelob Ultra and Grey Goose delivered to the press center.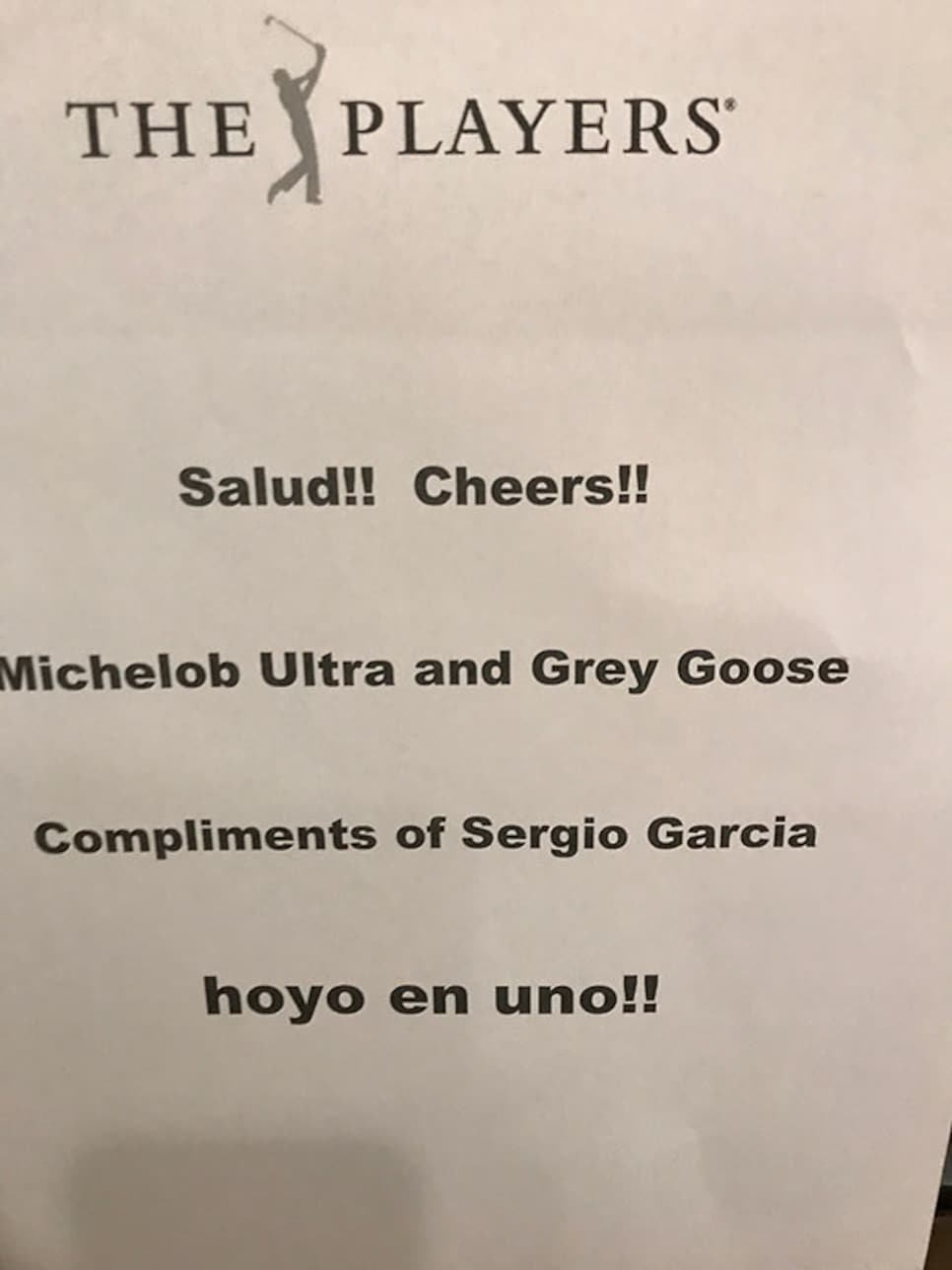 Nice touch. It's the Year of Sergio, indeed.