For Better Or Worse
Players 2023: Max Homa reveals why the PGA Tour misses some of LIV Golf's characters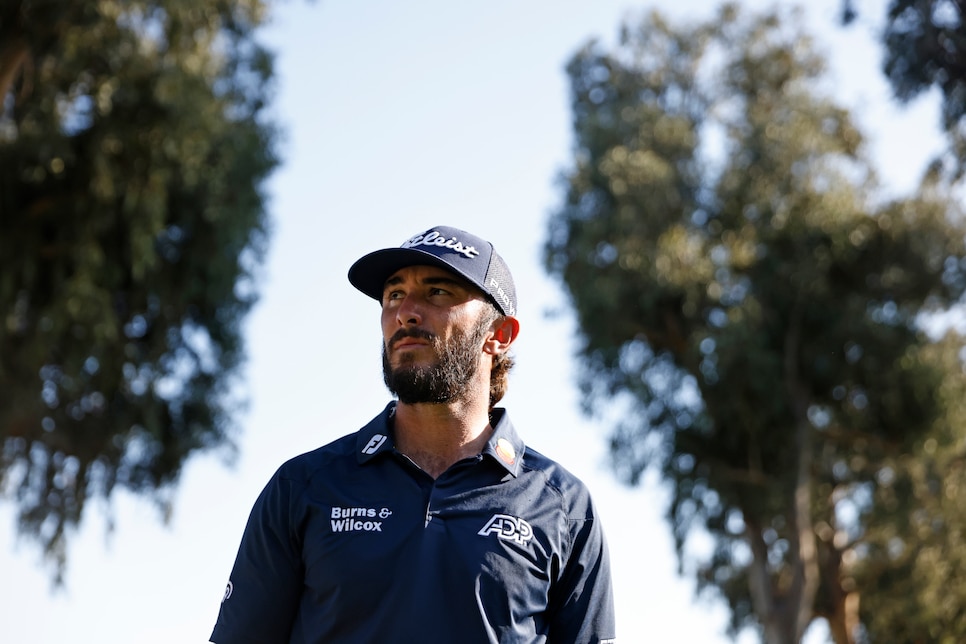 PONTE VEDRA BEACH — PGA Tour commissioner Jay Monahan left no doubt that former tour members who bolted to the LIV Golf League would not be welcomed back under any scenario. But Max Homa, one of the tour's top players, had to admit that the tour misses characters—naming specifically Bryson DeChambeau—and that the game would be better off in the long run if defectors were provided a path back to the circuit.
"I'm not super-duper close with a ton of guys, but it does feel like we're all kind of in this together to push competitive golf and push the game forward," Homa, the No. 7 player in the world, said on Tuesday at the Players Championship. "So I think my petty side would be a little bit annoyed, but also kind of smiling underneath thinking, 'OK, welcome back to what you could have just been doing.' But I think my unselfish side and my realistic side is that all of those guys that you can name that left are great for golf. Champion golfers, interesting golfers, so many great stories across their careers. So of course I think if I could put my selfish part aside and maybe put on my big-boy hat, I would realize that having them back would be a good thing for golf at large."
Yeah, that's probably not going to happen. In his annual pre-championship press conference, Monahan quashed any notion of entertaining the possibility of welcoming back LIV players.
"For some reason I've been hearing that a lot lately, and I'm not certain where that's coming from," Monahan said. "The players that are playing on that tour are contractually obligated to play on that tour. So any hypotheticals at this point really aren't relevant, and I think you know me well enough to know I'm not a big fan of hypotheticals. But our position, to answer your question directly, has not changed."
Homa, big-boy hat firmly perched on his noggin, went on to talk about how he notices the absence of some of the recently departed who tended to stir up a bit of controversy, like DeChambeau, Patrick Reed or Brooks Koepka.
"Yeah, I think that certain TV shows and movies aren't great, like a Hallmark movie, when everything is just all perfect," the free-wheeling six-time tour winner said. "I do think that it is a shame that I find Bryson to be one of the most interesting people who has probably ever swung a golf club. He thinks about it differently. Even his setup of his golf clubs are different. He obviously transformed his body, and I thought that was incredibly interesting.
"It was something like, you know, sixth at Bay Hill last year or two years ago, it was like must-see TV, and it was awesome. As I talk to my friends who are far removed from my standing in golf and how close I am to it, I ask them quite often, you know, who are their favorite players and least favorite players? And it's interesting because when they mention someone who is maybe not their favorite, they always seem to like light up and love talking about it. I'm not saying that those players are anyone's least favorite, but they obviously have brought some controversy when they have played in events here and there, whether that's good or bad, but for golf, I feel like that's good. For entertainment that's good, for fans that's good."
While acknowledging that new players certainly will come along to add color to the tour, Homa still lamented the divide in the game and the loss of some of his peers to the rival league. "I think the most kind of frustrating part of kind of the fracture of golf right now is that everyone plays a role in entertaining the fans," he said. "And since there's a divide, you're missing something at the very least, and that's quite a shame. Again, as a fan of golf that's a shame that you have to watch them in two separate events. But such is life, I guess."