The Bryson Rule?
Players 2021: PGA Tour handcuffs Bryson DeChambeau with new rule that foils his bold 18th hole strategy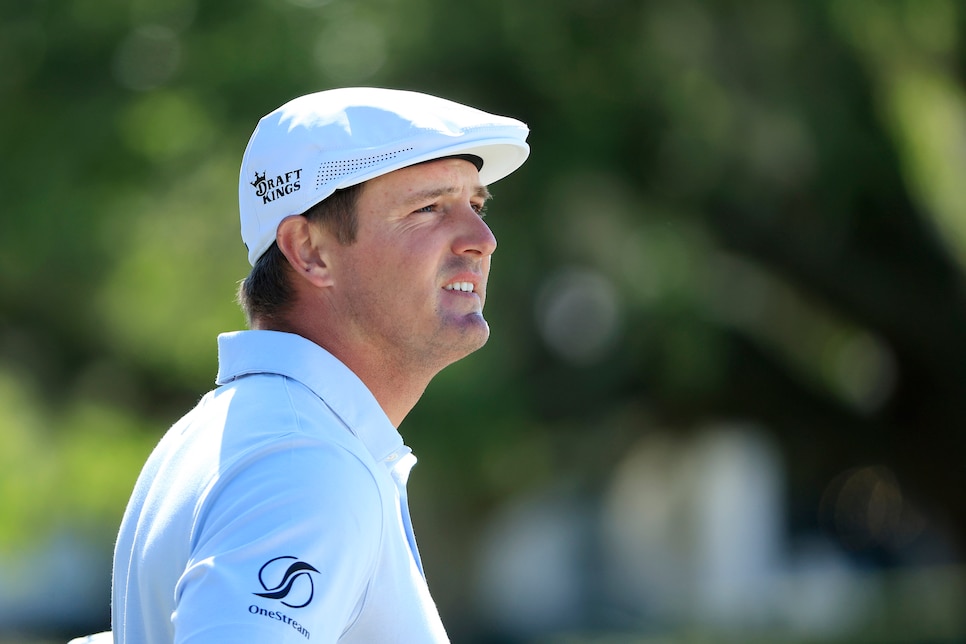 PONTE VEDRA BEACH — Call it The Bryson Rule.
"In the interest of safety for spectators, volunteers and other personnel, the Players Championship Rules Committee has installed an internal out of bounds left of the lake for play of hole 18," the PGA Tour said in a statement. "Similar instance of internal out of bounds for safety purposes have occurred at The Open Championship [hole 9] in 2017, the 2021 Sony Open in Hawaii [hole 13 and 18], and, most recently, the 2021 Arnold Palmer Invitational presented by Mastercard."
The internal out of bounds will function the same as traditional out of bounds, which typically comes on the exterior border of golf courses. If a player's ball ends up in the area, he must re-tee with a one-shot penalty.
While DeChambeau's musings were not cited in the statement, it is almost certainly a reaction to his assertion that he might try to find a narrow patch of turf to the right side of the ninth fairway.
"I have thought about sometimes on 18 going left into 9," DeChambeau said after winning last week's Arnold Palmer Invitational. "But we'll see, with the stands and everything, if it's even worth it. But that's really the only one that I could see being unique and a little different as of right now. There's really not another hole."
On Tuesday, before the internal OB announcement, DeChambeau said in his pre-tournament press conference that actually he doubted he would try the move in competition.
"I'll probably give it a try, but it's most likely not going to happen. I haven't seen it yet, but if there's stands there there's really no reason to go for it, when I could just drive it 100 yards from the green [down the 18th fairway] if I get a good wind normally. It's not really that big of an advantage, but taking the water out of play and having an easier second shot, it may be easier, I don't know."
Now, the decision has been made for him.