Pop Bottles
No one has ever downed more champagne than P.J. Tucker at the Milwaukee Bucks' championship parade
It's celebration szn for winter sports leagues. Last week, we showed you Tampa Bay Lightning goaltender Andrei Vasilevskiy wearing the Conn Smythe like a lampshade while teammate Nikita Kucherov dumped Bud Light all over reporters, and this week we turn our attention to the Cream City, where P.J. Tucker has officially consumed more champagne in two hours than most people do in their entire lives. Pop that cork, P.J.
That was the scene at the Milwaukee Bucks' first championship parade since 1971 on Thursday, where Tucker drank enough to last until 2071. Seriously, just look at this man. This is the face of someone who is going to be clinging to the toilet like the edge of the earth in an hour. We went to state school. We know this from experience.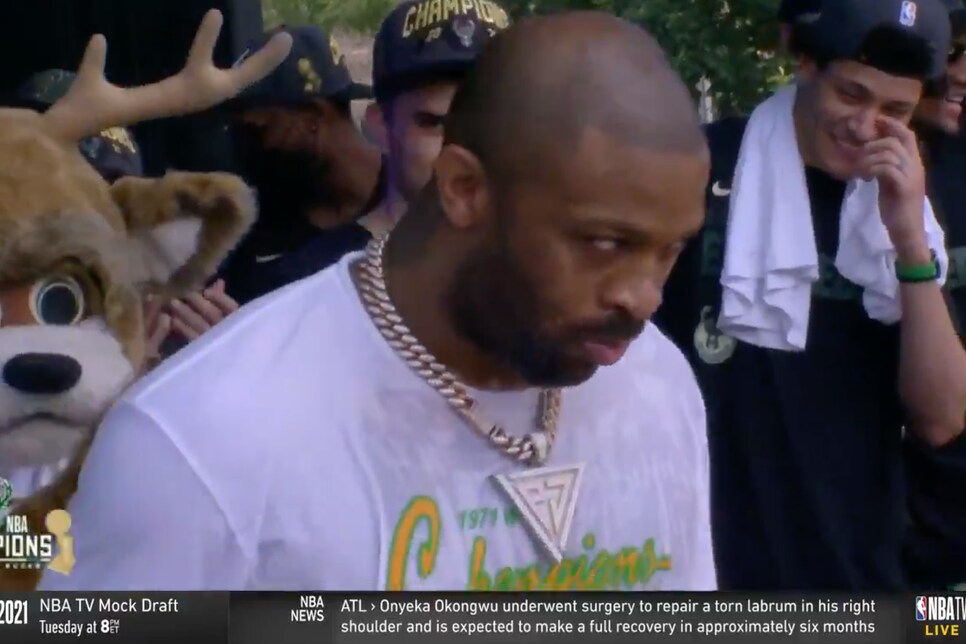 In Tucker's defense, however, he had just enough sobriety left in the tank to serve up one of the great NBA championship speeches in recent memory, Larry O'Brien trophy in one hand, champagne bottle in the other. MILWAUKEE. WE DOGS!
Interestingly enough, Giannis Antetokounmpo was the exact opposite championship parade archetype on Thursday, drifting peacefully along in a state of reverie and reflection.